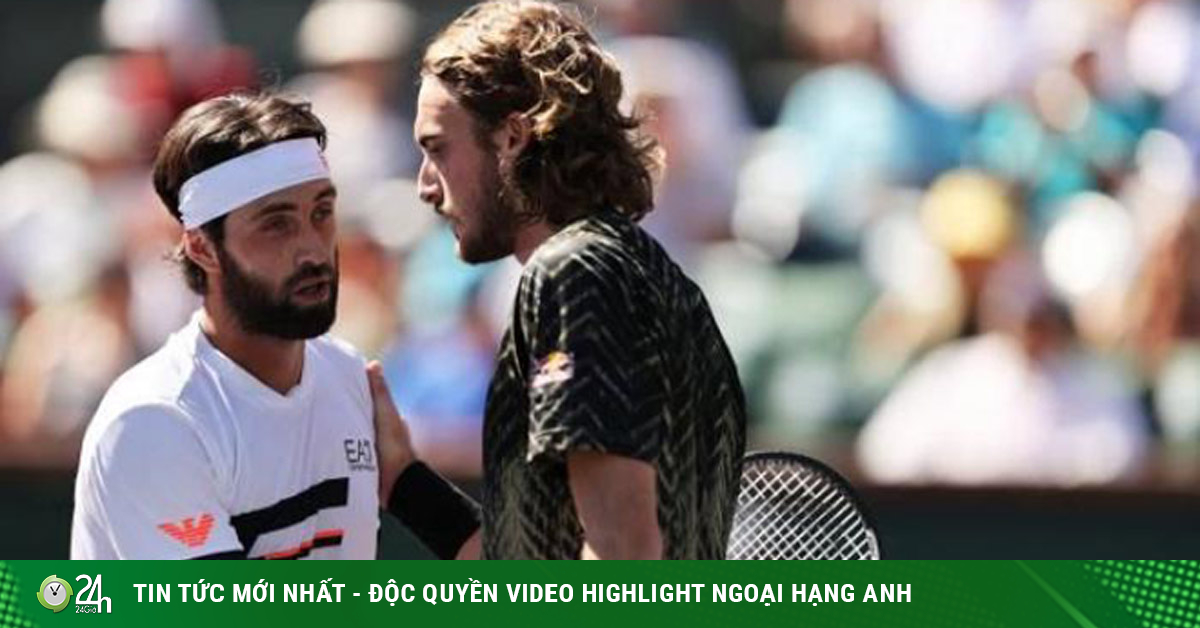 (Sports News, Tennis News) The interesting "phenomenon" who just won the second seed Tsitsipas in the quarterfinals of the Indian Wells Masters revealed that defeating Federer this year has given me great motivation. Meanwhile, the 3rd seed Zverev fell on an unlucky day that soon stopped him.

Video of Stefanos Tsitsipas shockingly losing to Nikoloz Basilashvili in the quarterfinals of Indian Wells Masters on the morning of October 16: After the number 1 seed Daniil Medvedev lost against the 23rd seed Grigor Dimitrov 6-4, 4-6, 3-6 in the fourth round of the Indian Wells Masters men's singles, a sudden surprise followed at the tournament in the US.
In the quarterfinals, which took place early this morning (October 16, Vietnam time), second seed Stefanos Tsitsipas lost to 29th seed Nikoloz Basilashvili 4-6, 6-2, 4-6. Just a few hours later, it was the turn of the third seed Alexander Zverev to lose to the 31st seed of the US host Taylor Fritz 6-4, 3-6, 6-7 (3).
Basilashvili (left) saw off 2nd seed Tsitsipas soon leaving Indian Wells Masters 2021
Notably, all four players participating in this year's Indian Wells Masters men's singles semi-finals are names outside the Top 25 in the world on the current ATP rankings. These are Cameron Norrie (No. 26), Grigor Dimitrov (No. 28), Nikoloz Bashilashvili (36) and Taylor Fritz (No. 39). This is the first time in history that this has happened in the semi-finals of an ATP Masters 1000 tournament.
Speaking after the recent victory over Tsitsipas to reach the round of the best four at Indian Wells this year, Basilashvili shared: "I was really stressed in this match. At the end of the game, I felt tired but still tried to stay on the field."
The Georgian tennis player once saved a match point before defeating Roger Federer 3-6, 6-1, 7-5 in the quarterfinals of the Qatar Open in Doha (Qatar) in March this year.
Basilashvili admits that impressive comeback against his idol has helped him achieve many successes later, such as the championship in Munich (Germany) in May and the impressive victory over Tsitsipas recently to make the first time. to the semi-finals of the ATP Masters 1000.
"Winning against Roger (Federer) has given me a lot because he is my idol. Winning against Roger was very important in my career. The same goes for defeating Stefanos (Tstipas) today. It was a very important win."
Meanwhile, Alexander Zverev was unable to win the title in Indian Wells this season after having won two other ATP Masters 1000 tournaments also in the 2021 season in Madrid and Cincinnati.
After a shocking defeat to Taylor Fritz when he missed 2 match points, the Tokyo Olympic champion said on the ATP Tour's homepage when he thought he had competed under his strength on an unlucky day.
3rd seed Zverev thinks he had an unlucky day when he lost to Taylor Fritz
"Today is not my day, to be honest. I was very close to winning, but the last performance was not really up to my level. Fritz played a great game. He deserves to be in the semi-finals. Today, mentally, it's not easy for me."
"I still play well. But this result has been painful for me because I know that after Stefanos lost this morning, I am the best candidate for the championship of this tournament. However, I played tennis that was not my own," Zverev admitted.
Video of Alexander Zverev's defeat to Taylor Fritz in the quarterfinals of Indian Wells Masters this year: Source: https://tcdulichtphcm.vn/the-thao/tsitsipas-zverev-cung-thua-o-indian-wells-ngua-o-tiet-lo-bi-qu…Source: https://tcdulichtphcm.vn/the-thao/tsitsipas-zverev-cung-thua-o-indian-wells-ngua-o-tiet-lo-bi-quyet-tu-federer-c28a17686.html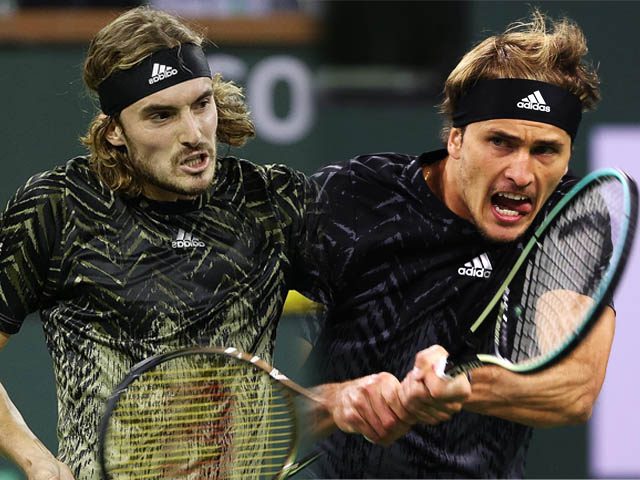 (Sports news, tennis news) 2nd seed Tsitsipas had a tough match against 29th seed Basilashvili.
According to Dang Duc (Aggregate from ATP Tour & IBTimes) (Ho Chi Minh City Tourism Magazine)
.