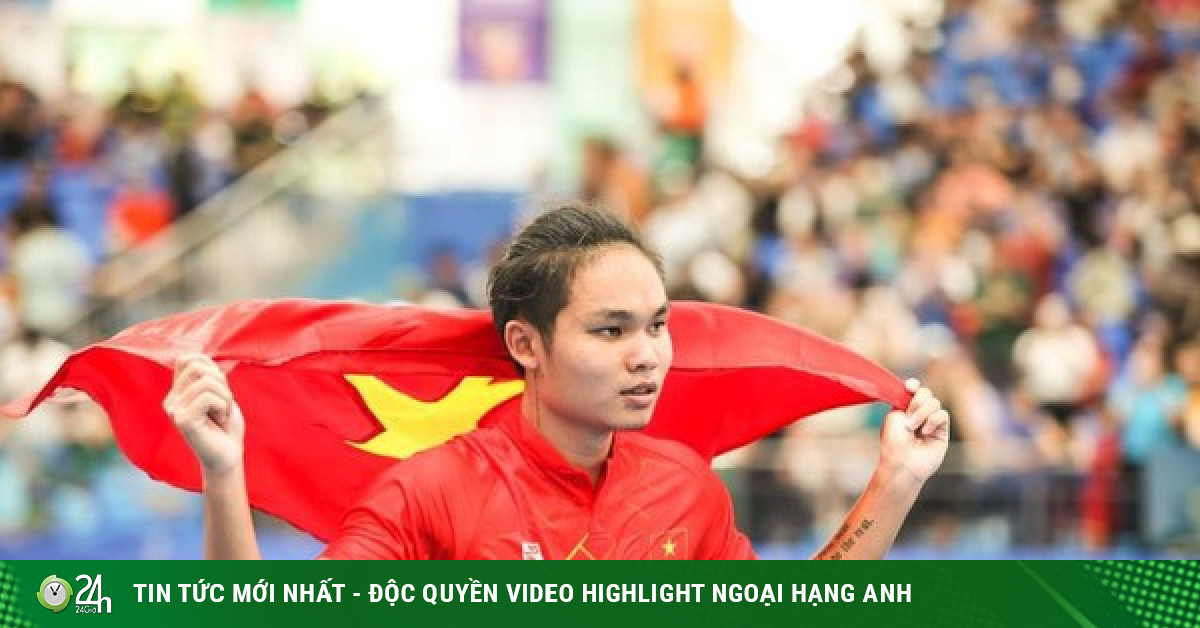 Giang once dreamed of becoming the number 1 tennis player in Vietnam, but the dream did not come true.
Just before the 31st SEA Games, due to disappointment when the training plan in Spain of the Vietnamese team collapsed, Giang remained in Hanoi and did not return to Tay Ninh to practice. As a result, Giang lost to 18-year-old tennis player Truong Vinh Hien in the Master 500-1 Tournament in 2022 just two weeks before the opening day of the SEA Games.
At the last three M15 Tay Ninh – Hai Dang Cup tournaments, there were two tournaments where Giang did not compete in singles and gave up his official round slot to other players. Explaining this phenomenon, Giang said that he did not want to waste time, effort and money invested by Uncle Truong Giang anymore.
When he finished high school, Giang went to school and practiced tennis in Hanoi and decided to follow the path of professional tennis because he was confident that he would soon become the No. 1 player and could rise to the international level.
Throughout her career, Linh Giang is grateful for the spiritual support from Uncle Truong Giang.
Looking back at this decision, Giang suddenly compared Hoang Nam with himself. Giang said Hoang Nam soon identified with professional tennis from the age of 9-10, and Giang at the age of 17. Therefore, Nam is used to the pace of training and continuous competition from week to week. In contrast, Giang can only concentrate for a maximum of 3 weeks.
No one knows me better than myself, so Giang understands that putting in so much effort, merit plus sponsorship money in exchange for the Top 1,000 ATP ranking and then to each of the Top 900, 800 … according to Giang, he doesn't want to waste waste more time.
Giang also confided that Uncle Truong Giang often taught Giang that tennis is like life, if you want to succeed, you have to be passionate, focus on doing it to the right place, then you can hope to do well and get results. Then Uncle Giang said that if Linh Giang doesn't focus on anything, how can she be successful?
Belatedly attached to tennis, Linh Giang still soon won brilliant achievements.
School of life is better than school
Linh Giang is not sad, on the contrary, the more she loves and respects Uncle Truong Giang when he makes such a comment. Because with Linh Giang, he spent all his childhood and youth on tennis, and now Linh Giang must know where he is, and know that there must be a stop.
Therefore, Linh Giang told Uncle Truong Giang that he still spends a lot of time practicing tennis to keep his position as the No. 2 player in Vietnam, but Linh Giang will arrange time to study at University. And now Linh Giang is studying distance learning from National Economics University, course in Business Administration.
This year is 25 years old, asked Giang if he regretted choosing tennis over the years? Giang slowly replied, 22 years old graduated from university, how much does it make? Is it possible to find a job at the same place of work as desired?
Coach Truong Giang and two favorite tennis players Ly Hoang Nam – Trinh Linh Giang.
4 years of sitting in a university lecture hall will not be like tennis, helping Giang to meet and learn a lot of people, there is success, good and bad. The years of pursuing tennis have given Linh Giang very real, very real lessons and it is fortunate that Giang is always lucky to be surrounded by good people and good people.
Linh Giang confided: "I will always remember the teachings of Uncle Truong Giang – tennis is like life, I was unsuccessful because I didn't focus on anything, and this lesson is a preparation for me to turn to a new page. ".
Source: https://plo.vn/trinh-linh-giang-goc-khuat-cua-tay-vot-so-2-viet-nam-post685806.htmlSource: https://plo.vn/trinh-linh-giang-goc-khuat-cua-tay-vot-so-2-viet-nam-post685806.html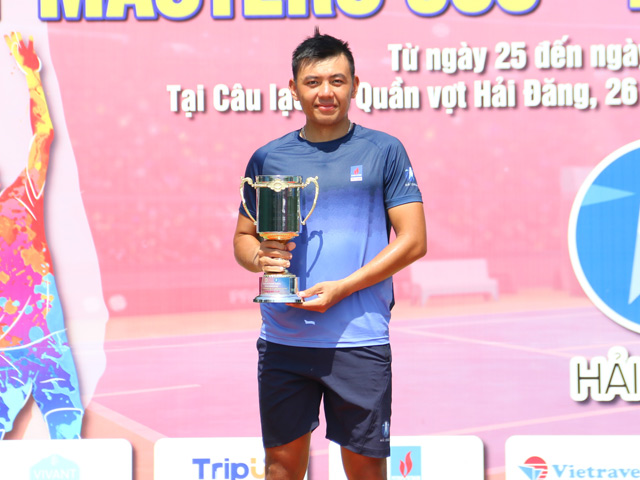 (Sports news, tennis news) The number 1 player in Vietnam has successfully "collected debt" Trinh Linh Giang at the final of the VTF Masters 500 – Hai Dang Cup 2021 with a very impressive score.
According to ANH HOANG – PHOTO: VTF (Ho Chi Minh City Law)
.