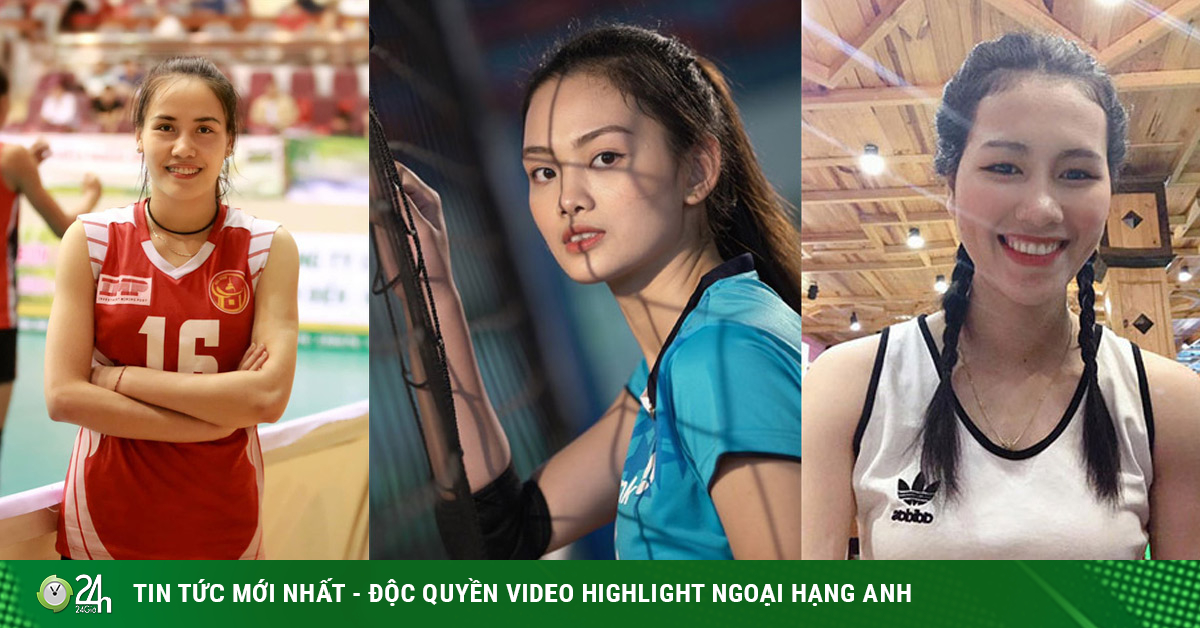 (Sports news, volleyball news) Nguyen Thu Hoai, Le Thanh Thuy or Nguyen Thi Trinh… are unexpected "blockbuster" deals that have stirred up the Vietnamese women's volleyball village.

Right after the 2021 national championship ended, the Vietnamese women's volleyball transfer market immediately became extremely hot when consecutive quality contracts and negotiations were announced. In which, Ninh Binh Doveco is the team with the strongest and most exciting activities.
Talented assistant Le Thanh Thuy joins Ninh Binh Doveco army from Industry and Trade Bank
Not only bid farewell to the three pillars of the last season, Pham Thi My Thu, Le Thi My Xuyen and Nguyen Thi Ngoc Diep, Ninh Binh Doveco successfully retained the most important name in the squad, which is Nguyen Thi Bich Tuyen. until the end of 2022. At the same time, coach Thai Thanh Tung's army continuously announced new contracts to "shake" the volleyball village of the country.
Opening is the signature of Le Thanh Thuy, former captain of the Industrial and Commercial Bank. Possessing a height of 1m80 with the momentum and range of over 3m, the female athlete born in 1995 is considered one of the best and most comprehensive assistants today. Experience is also Thanh Thuy's strong point when she has many years in the national team shirt.
Nguyen Thi Trinh (No. 15) also broke up with Dak Lak to return to Ninh Binh
Next, Ninh Binh Doveco brought in another talented assistant, Nguyen Thi Trinh. In the previous season, the assistant born in 1997 was one of the two most important pillars of the Dak Lak team (along with Hmia Eban). With a height of 1m80 with a range of 2m85 and a bounce of nearly 3m, the 24-year-old female athlete makes a strong impression with her ability to effectively block the ball, launch an uncomfortable ball or create a good back-up.
With the addition of Thanh Thuy and Nguyen Thi Trinh, Ninh Binh Doveco not only has someone "dividing the fire" with Bich Tuyen, creating 3 diverse attacks but also has a very powerful barrier. This helps coach Thai Thanh Tung's army no longer be a "one-man team" but will become a very strong candidate for the championship.
Owner Dinh Thi Thuy is a "hot" name in the transfer market
Ninh Binh Doveco is also said to be preparing to have more services from Dinh Thi Thuy, the talented captain of Kinh Bac Bac Ninh. However, according to a recent share, Dinh Thi Thuy said that she is in the process of liquidating her contract with her old team and has not yet made an official decision on her new destination.
Some predictions even suggest that the owner born in 1998 may also choose to wear the Bank of Industry and Trade, the team is facing a serious crisis of force because of the love affair with coach Pham Thi Kim Hue.
Dinh Thi Tra Giang also does not have a new destination after parting with Thanh Hoa
With a height of 1m77, both bounce and range are over 2m90 with thunderous smashes, having a strong foothold in the domestic volleyball village, Dinh Thi Thuy will definitely help any team that has her increase attack power in a way. significantly.
Another "hot" name that does not have a new stop is assistant Dinh Thi Tra Giang. Due to economic difficulties, EDU Capital Thanh Hoa had to accept to let its No. 1 pillar leave in a free form. However, Tra Giang's salary of 30-35 million VND/month will not be a problem for big teams.
Most recently, the transfer market once again "made waves" when the beautiful and talented two of Vietnamese women's volleyball, Nguyen Thu Hoai, also decided to leave Industry and Trade Bank to wear Bamboo Airways Vinh Phuc. , a team rich in ambition, has strong financial potential and has just won promotion.
Miss Thu Hoai officially wore Bamboo Airways Vinh Phuc with a billion-dollar contract
In the last season, Thu Hoai almost came back to play for this team with the amount of "underhand" up to 3 billion VND in 3 years. Regarding the new team, Thu Hoai will play alongside experienced seniors such as Ha Thi Hoa, Dao Thi Huyen or Tran Thu Trang with young, talented and beautiful stars Pham Thi Le Thao or Tran Thi My Hang.
With the teams trying their best to "race their arms", the 2022 volleyball season is forecasted to be extremely attractive. On the other hand, both experts and fans are still eagerly waiting for the next "blockbuster" in the transfer market.
Source: https://tcdulichtphcm.vn/the-thao/chuyen-nhuong-chong-mat-bong-chuyen-nu-vn-dan-hot-girl-thi-nha…Source: https://tcdulichtphcm.vn/the-thao/chuyen-nhuong-chong-mat-bong-chuyen-nu-vn-dan-hot-girl-thi-nhau-gay-bao-c28a22898.html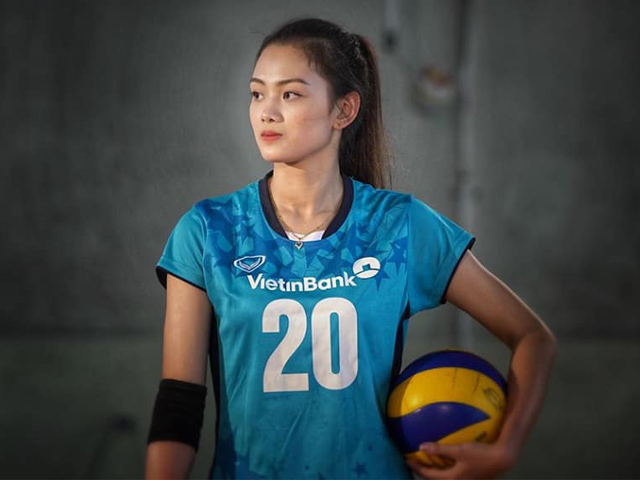 (Sports news, volleyball news) Right after the assistant captain Le Thanh Thuy said goodbye to the Bank of Industry and Trade, it was…
According to Le Phong (Ho Chi Minh City Tourism Magazine)
.