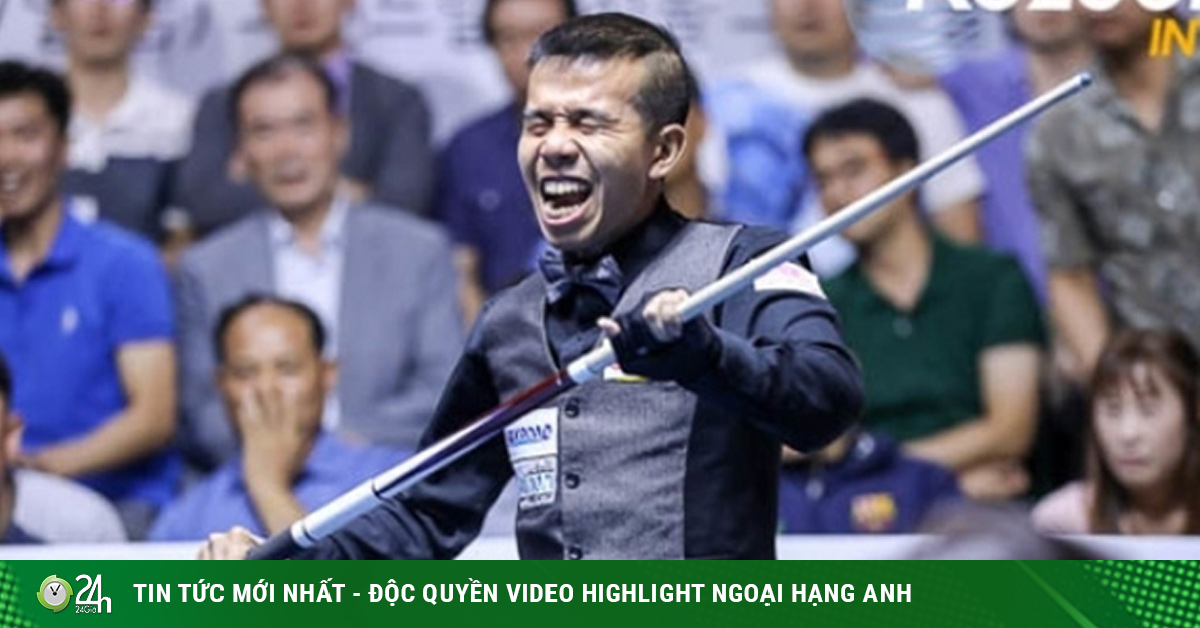 Thursday, July 8, 2021 21:51 PM (GMT+7)
(Sports news, billiards news) A convincing victory against former World Cup winner Heo Jung Han helped Quyet Chien win a ticket to continue in Group C at the 3-band carom tournament "World 3C Grand Prix 2021".
Quyet Chien's excellent proposal against Heo Jung Han
Before the match on the afternoon of July 8, Heo Jung Han was in better form than Quyet Chien when he was ranked 2nd in Group C with 12 points. Meanwhile, Vietnamese players ranked 3rd with 9 points. However, Quyet Chien soon showed that the above figure was only for reference when in the first turn, he hit an 8-point shot to take the lead.
Quyet Chien is sure to continue
During the first half, Heo Jung Han did not have a chance to turn the situation around when Quyet Chien played very well. The representative of Vietnam continuously had average series to increase the distance and easily won the first set with a 22-6 difference.
In the second set, while Heo Jung Han still scored quite hard, Quyet Chien played more and more sublime. According to statistics, the 7th-ranked player in the world had 6 shots to make up the series to defeat the 2016 Hurghada World Cup champion with a score of 24-5, thereby having the overall victory.

Group C soon ended with 4 spots going to Eddy Merckx, Kim Jun Tae, Tran Quyet Chien and Heo Jung Han
With this result, Quyet Chien is ranked 3rd in Group C with 12 points, equal to Heo Jung Han but more than the difference. Meanwhile, the player who is ranked 5th, Cho Chi Yeon, has only 6 points. This helps Quyet Chien to secure a place to continue into phase 2 of the tournament, although there is still one more day of competition before the end of phase 1.
Also on July 8, Quoc Nguyen had a pretty important victory against world No. 8 player Sameh Sidhom in Group A. After winning the first set quite easily with a score of 20-7, Quoc Nguyen took a 12- lead. 4 when set 2 only had a few minutes left. However, on the last shot, Sidhom had a spectacular 12-point line to win back 16-12.
However, the Egyptian superstar's efforts could not help him get points when in the third set, Quoc Nguyen was more brave to win 10-6, thereby winning the final 2-1. Currently, the situation of Group A is still very tense.

The situation of Group A "death" is still very tense
Except for the world's number 1 player Dick Jaspers (15 points) who is sure to continue, the remaining 3 spots in this "death" group have not been completed. Quoc Nguyen is temporarily holding the advantage when standing second in the table with 11 points. However, right behind him there are 3 veteran players with the same 9 points, Semih Sayginer, Sameh Sidhom and Choi Won Young.
On the last competition day (July 9) of phase 1, Sayginer was the brightest person to move on when only having to compete with the female player who was at the bottom of the table Han Ji Eun. Meanwhile, Sameh Sidhom will face off against Dick Jaspers.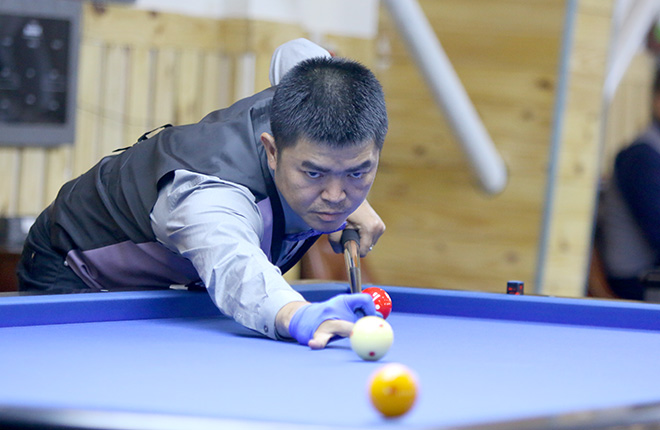 Quoc Nguyen needs at least one draw against Choi Won Young to continue
Especially at 13:30, Quoc Nguyen will face Choi Won Young. As long as there is a draw against the representative of the host country, Quoc Nguyen will be sure to continue regardless of the results of the remaining matches. In addition, on this competition day, Quyet Chien had a procedural match against 4th-ranked superstar Eddy Merckxz.
Meanwhile, the "World 3C Grand Prix 2021" takes place from July 5-18 in Korea with a total prize value of up to 389.1 million won (nearly 8 billion VND), of which the champion will get 100 million won (about 2 billion dong). The solution is divided into 3 phases. In which, in stage 1, 32 players will be divided into 4 groups, each group of 8 athletes will compete in a circle to calculate the score to choose the best 4 names in each group to continue.
In stage 2, the 16 players who win the right to advance will continue to be divided into 2 groups, 8 athletes each and still compete in a round-robin format to select the 4 best ranked athletes in each group. to the Final Round.
Source: https://tcdulichtphcm.vn/the-thao/tran-quyet-chien-thang-sao-bi-a-han-quoc-chac-suat-di-tiep-og…Source: https://tcdulichtphcm.vn/the-thao/tran-quyet-chien-thang-sao-bi-a-han-quoc-chac-suat-di-tiep-o-giai-the-gioi-c28a10598. html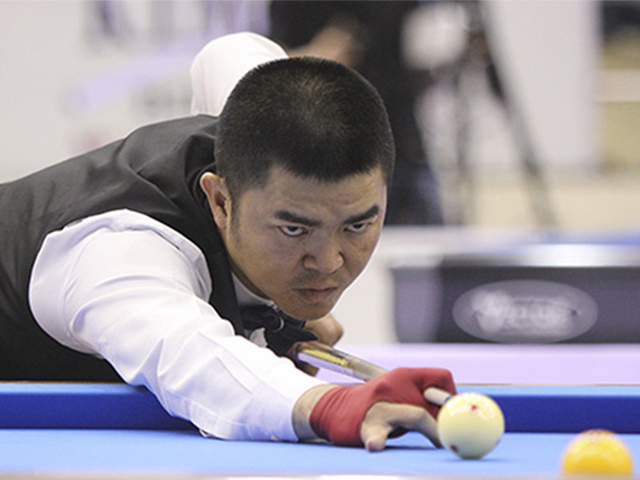 (Sports news, billiards news) Very dramatic developments happened in Nguyen Quoc Nguyen's two matches before…
.