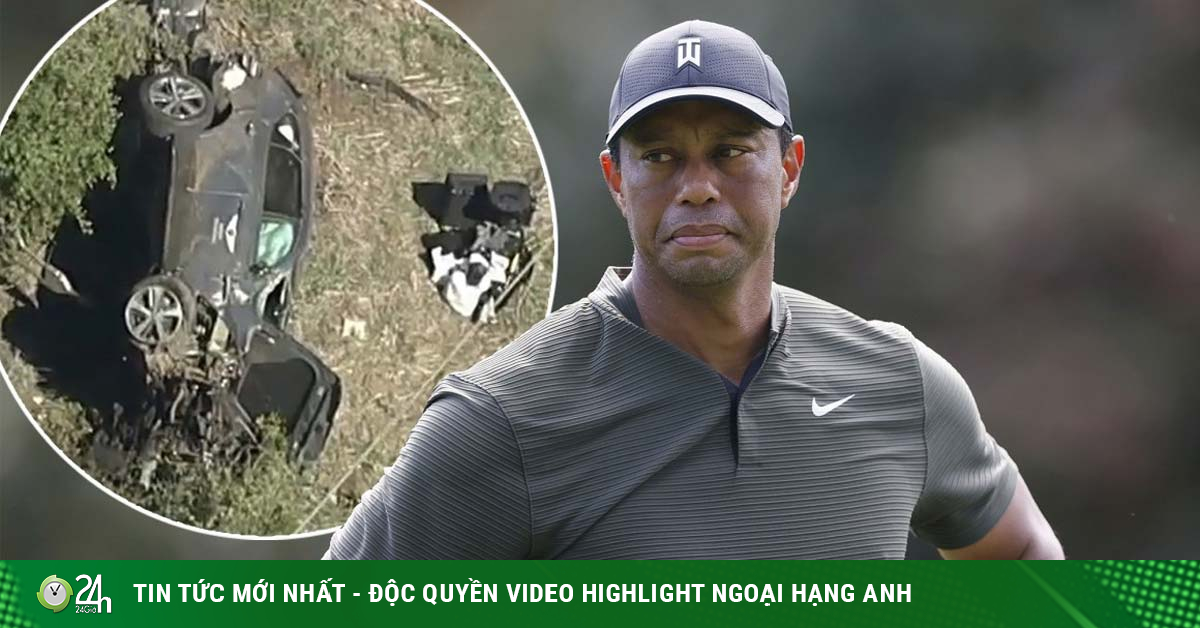 Friday, February 26, 2021 05:45 AM (GMT + 7)
Golf legend Tiger Woods underwent prolonged surgery and faced a tough recovery.
The clip goes back to the scene where Tiger Woods was in trouble
Can return to professional play
The good news for Tiger Woods fans is that Dr. Bill Mallon said the legendary American golfer could walk and even return to professional play.
Dr. Bill Mallon
"I think Tiger can return to play. And let's say he plays again – that means he doesn't have serious infections or arthritis in his ankles. I think he can return to touring tournaments, "Mallon said.
Mallon spent 4 years competing at the PGA Tour and had 3 times in the top 10 best golfers before moving into a medical career. An orthopedic surgeon practicing for about two decades, Mallon left the operating table to become editor of the Journal of Shoulder and Elbow Surgery, a leading prestigious publication in the orthopedic industry. .
"Tiger had an open fracture, which means the bone goes through the skin," Mallon said. Theoretically, that means it's now an infected fracture since it's not in the body's tissue. And when that happens, the risk of infection is higher than in a closed fracture.
But the risk of infection is low. I think the risk of infection for an open tibial fracture is reduced to between 1% and 2%. So it doesn't happen often, but it's what we worry about the most. And that is what can really delay any recovery or prevent him from making a full recovery.
Do not remember anything about the accident
Sheriff Alex Villanueva has revealed more details about Tiger Woods' condition after saying there were no charges against the legendary golfer. "At the hospital, when asked about the accident by the investigative agency, Tiger Woods replied that he has no recollection of the accident," Villanueva said.
Carlos Gonzalez, who was first on the scene six minutes after the 911 emergency call, said: "I don't think Tiger Woods knew how badly he was injured at the time. It can be a mixture of adrenaline, which can be shocking. I don't know if he will have enough time to do a full evaluation of his wounds. "
Gonzalez also asserted that he saw no signs of Tiger Woods using alcohol while driving, which is why no blood tests were performed.
Terrible injury
Tiger Woods media team recently posted to Twitter account of "Super Tiger", said the golf legend underwent a "prolonged" surgery due to foot, ankle, and bone injuries. the tibial plateau and the fibula of the right leg.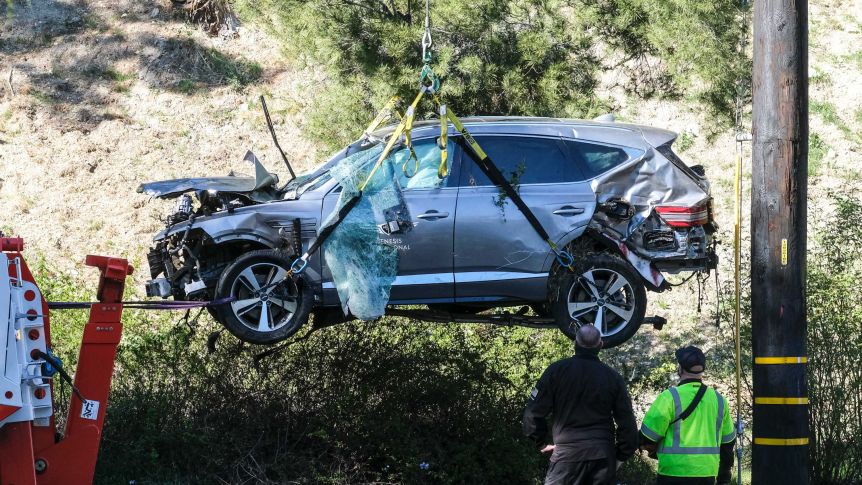 Tiger Woods car wreckage
Mark Steinberg, a spokesman for Woods, said the client had the same-day surgery and was not life-threatening. According to AFP, Woods was then said to be "awake, responding well and recovering in the hospital room".
In more detail about Woods' injury, the doctors said the golfer suffered multiple fractures in the upper and lower tibial plateau, while the fibula was "crumbled". This required the doctor to attach metal rods, screws and pins to the bone of his right shin and calf bone.
Los Angeles County Sheriff Alex Villanueva said the legendary golfer was "lucky to be alive". Villanueva points out that Woods wearing his seatbelt keeps him alive, with the airbag activated. Besides, the rather sturdy interior of the car was not damaged much, which was also one of the reasons that helped Woods keep his network.
Also according to Villanueva Woods' car does not leave a brake mark and runs faster than normal in the limited speed area at 72km / h. This is a steep road, often accidents.
Besides, Villanueva confirmed that Woods will not be prosecuted for criminal responsibility because this incident is classified as an accident. However, investigations will continue in the coming days to clarify whether speed was the main cause of the crash, or whether Woods himself was distracted.
High risk of golf career breakup
Orthopedic surgeon Joseph Patterson of the University of Southern California's Keck School of Medicine said Woods' recovery would take "months to years" and "probably not complete".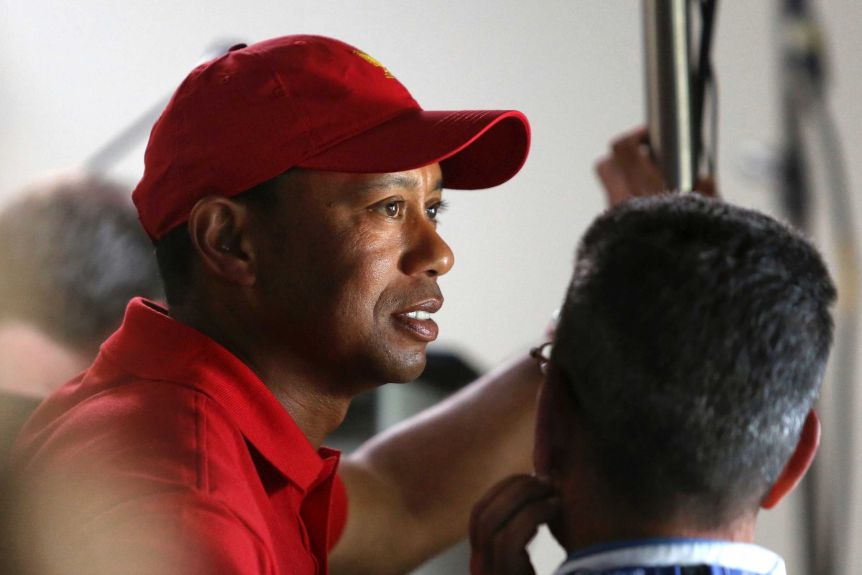 Risk Woods can not continue to play golf
"The trauma Tiger experienced affected the upper and lower parts of the tibia and ankles. That means his ankle joint and possibly his knees have been affected as well, "said Dr. Patterson. "If the shocks strike the surface of these joints, ie cartilage and tissues, then these joints risk being damaged more quickly.
In addition, Dr. Patterson said Woods' injury is classified as "extremely severe", which can lead to compression of the cavity syndrome, when the blood is prevented from flowing to the tissues due to the increased internal pressure. muscle.
Dr. Michael Gardner, head of the orthopedic surgery department at Stanford University, said that even if the surgery is successful, injuries like Woods have "leave complications for life". He added that given Woods' age and injury history, there is a very low chance that the golfer could return to professional play.
Source: http: //danviet.vn/cap-nhat-tinh-trang-tiger-woods-sau-tai-nan-kinh-hoang-van-co-the-tro-lai-thi -…Source: http://danviet.vn/cap-nhat-tinh-trang-tiger-woods-sau-tai-nan-kinh-hoang-van-co-the-tro-lai-thi-dau-5020212527244276.htm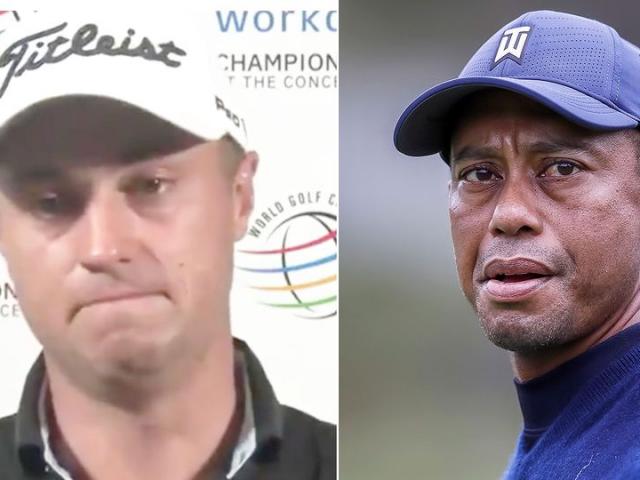 (Sports news, golf news) Immediately after Tiger Woods had an accident, his colleague and best friend shed tears.
.