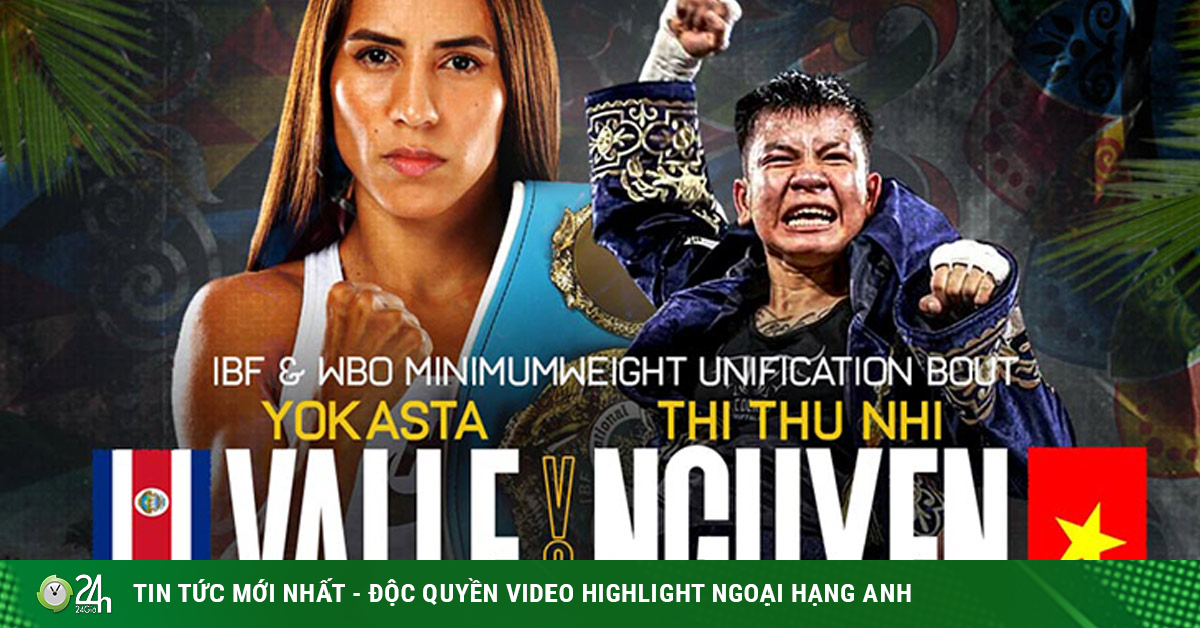 (Sports news, martial arts news) Boxer Nguyen Thi Thu Nhi had a reaction after suddenly being arranged by the WBO to compete in the world unification match with the reigning IBF champion Yokasta Valle.

Specifically, recently, many martial arts media channels in the US shared information about the fact that WBO mini-flyweight champion Nguyen Thi Thu Nhi will face off against IBF mini-flyweight title holder Yokasta Valle (Costa Rica). unify both world titles. This match is confirmed to take place on September 8 in the city of San Jose (California, USA).
World belt unification match between Thu Nhi and Valle was announced by US media
This information surprised Vietnamese martial arts fans when in March of this year, the World Boxing Organization (WBO) had an official document to revoke Thu Nhi's belt for the reason that this female boxer had died. 6 months without a title defense. Thu Nhi's revocation of the world title stemmed from her disagreements with her parent club, Cocky Buffalo, which trained her during professional boxing since the end of 2019.
However, with the announcement of the title reunification match, it can be seen that the WBO has agreed to let Thu Nhi retain her title, which is a mandatory condition for the promoters to organize a championship match. all over the world. In addition, the disagreement between Thu Nhi and Cocky Buffalo has also been partially resolved.
Thu Nhi confirmed that she has not received any official announcement from WBO
Worth mentioning, according to the sharing of Thu Nhi and Mr. Nguyen Van Hai, the coach of the female boxer born in 1996, said that the world champion has not yet received any official notices and documents from the WBO about the unification match. the most upcoming title on American soil.
"As soon as we saw the news about Thu Nhi suddenly being arranged to compete in the unification match in the US, we contacted the WBO but so far have not received any official response from this organization. I confirm that up to this point, Thu Nhi has never signed a document related to the above match, "said Nguyen Van Hai.
According to this coach's further disclosure, Thu Nhi still maintains regular training with a heavy, physical curriculum, so she is always ready to go on the professional stage at any time.
The world champion still maintains a professional training regime
Fans hope that the championship match between Nguyen Thi Thu Nhi and Yokasta Valle can take place, because the defending Costa Rican IBF champion is a veteran opponent, promising a top match with Thu Nhi. .
Yokasta Valle is 29 years old this year, 1m63 tall, with an extremely impressive record of 23 wins, 9 wins by knockout after 25 fights. In particular, Yokasta Valle has successfully defended her IBF championship belt 5 times.
She is holding a series of 12 consecutive wins from 2018 to now, 3 stars rated by the prestigious Boxing site BoxRec, ranked 5th out of a total of 80 mini-flyweight fighters worldwide. Besides, Yokasta Valle has a respectable frequency of playing on average from 3-4 matches per year.
Meanwhile, Thu Nhi is ranked 2nd in the world, at 3.5-star level with a record of winning all 5 professional matches (1 win by knockout).
Source: https://tcdulichtphcm.vn/the-thao/thu-nhi-vo-dich-boxing-the-gioi-bat-ngo-duoc-wbo-xep-keo-sau-k…Source: https://tcdulichtphcm.vn/the-thao/thu-nhi-vo-dich-boxing-the-gioi-bat-ngo-duoc-wbo-xep-keo-sau-khi-bi-tuoc-dai- c28a36040.html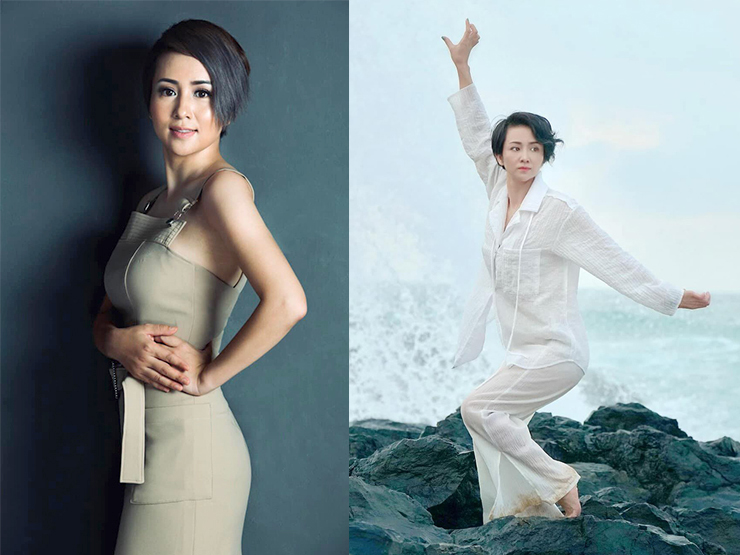 (Sports News) "Queen of Wushu" Nguyen Thuy Hien shared about the criteria for selecting the winner after receiving an invitation to be a judge on the final night of the Miss Sports contest.
According to Le Phong (Ho Chi Minh City Tourism Magazine)
.