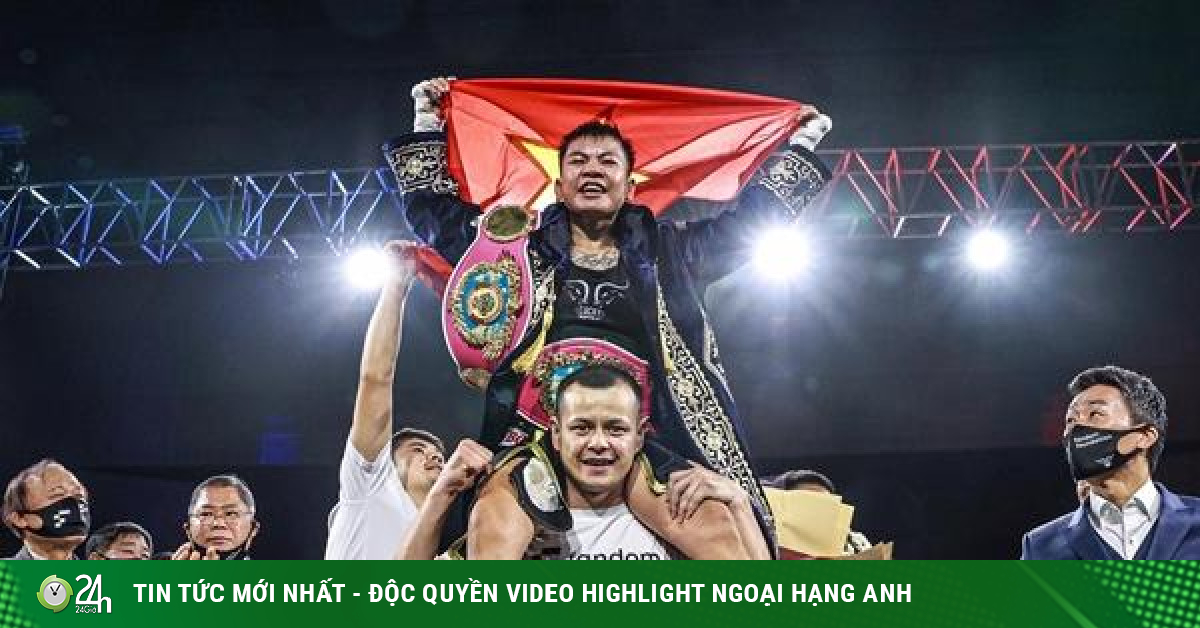 From the position of a world boxing champion, boxer Nguyen Thi Thu Nhi caused controversy when competing in the SEA Games. Behind that unusual choice is a lot of controversy between Nhi's parent club, as well as Boxing – Kickboxing under the General Department of Physical Education and Sports.

Right and wrong
Just a few days after Nguyen Thi Thu Nhi defeated Japanese boxer Etsuko Tada to win the WBO world championship, Nhi's club, Cocky Buffalo, quickly revealed information about the title defense match. Accordingly, the Vietnamese boxer will fight another Japanese boxer, Yumi Narita.
The match between Thu Nhi and Narita was scheduled to take place in March 2022 in Ho Tram, Vung Tau City, but in the end it did not come true. The event hosted by Cocky Buffalo was moved to April with another Vietnamese boxer in focus. Meanwhile, Thu Nhi again competed… amateurs in the National Boxing Championships of strong teams.
Thu Nhi caused controversy because she abandoned the title defense match to compete in the SEA Games
Notably, this is not the first time Thu Nhi has caused controversy when competing in amateur boxing. At the end of 2021, she was on the list of Can Tho delegation to attend the National Men's – Women's Boxing Championship in Bac Ninh. At the tournament last year, Thu Nhi did not appear on the radio, but this time she competed like a real boxer.
"Getting used to what I've been through", Thu Nhi happily shared the moment of competing at the 2022 National Strong Team Boxing Championship on her personal page. In this tournament, Nhi gently won the quarter-finals and semi-finals. In the final match, she still won without fighting when the opponent tested positive for COVID-19 before the match day.
Behind Nhi's gentle championship, many waves hit the 26-year-old female boxer. The owner club Cocky Buffalo accused Thu Nhi of violating the contract by voluntarily returning to amateur boxing without permission. Right after that, Mr. Vu Duc Thinh, Head of Boxing – Kickboxing Department under the General Department of Physical Education and Sports, spoke to reassure the public when he said he would settle all problems.
In addition to salary, Thu Nhi is currently supported by the club a lot to compete professionally
According to the Head of the Boxing – Kickboxing Department, Thu Nhi still competes in the SEA Games, then returns to professional boxing training and defends the championship belt in the near future. However, that does not seem to be a satisfactory solution for Cocky Buffalo. They had to reschedule a big event because of Thu Nhi, and at the same time, they didn't know when their boxer would return to practice.
In the letter Cocky Buffalo sent to the General Department of Physical Education and Sports informing about Thu Nhi's breach of contract, they said: Nhi has not come to the club to practice since winning the WBO world belt. In addition, Nhi also refused to attend the matches that Cocky Buffalo had planned in advance. This shows the lack of professionalism of a boxer holding a professional championship belt.
Overlapping interests
Traditionally, a boxer is only called up to the national boxing team if he or she has high performance in recent national championships. Before winning the gold medal at the National Strong Teams Boxing Championship, Thu Nhi had given up competing in amateur boxing for many years. The fact that she was called up to the national team earlier this year is actually a special form of Boxing – Kickboxing.
Thu Nhi is the first Vietnamese boxer to win the World Boxing Championship
In addition to Thu Nhi, the Vietnamese boxing team currently has a similar case of boxer Tran Van Thao. So what is the reason why Boxing – Kickboxing has to constantly call professional boxers like Nhi and Thao to the team? The answer is the pressure of performance at the 31st SEA Games, which will be held on our home turf next May.
At the 30th SEA Games in the Philippines, Vietnamese Boxing ended the tournament with 1 gold, 5 silver and 2 bronze medals. In addition to Nguyen Thi Tam, who won the women's 51kg weight class, the Vietnamese boxers were all inferior to their opponents in the finals when they lost by a big difference. Difficulties seem to continue when at the last Thai Open, we continuously lost to Thai and Filipino boxers.
In addition to Nguyen Thi Tam and Vo Thi Kim Anh performing well at the Thai Open, Vietnamese boxers show that the gap between them and the top boxers in the region is still very far. Nguyen Van Duong, Vu Thanh Dat lost by knock-out quickly, while Truong Dinh Hoang was not registered to compete. The possibility of male boxers bringing home the SEA Games gold medal is really not high.
A boxing coach with many years of training at both local and national team levels admits that in terms of achievements, women's boxing will bring better results than men. That's why the Department of Boxing – Kickboxing needs to have another solid option besides Nguyen Thi Tam or Kim Anh. In that context, Thu Nhi with the class of world champion is a good choice.
The fact that Boxing – Kickboxing tried to win Thu Nhi to compete in the SEA Games made her host club unhappy. In the national team, there is another boxer competing in the same weight class as Thu Nhi, Trinh Thi Diem Kieu. If Nhi can compete in the SEA Games, this will be unfair to Kieu, who has just won bronze at the Thai Open.
Influenced the Boxing movement?
"Thu Nhi should not put aside her professional boxing career to return to amateur competition like now. In sports, there are always winners and losers, everything is unpredictable. But in Nhi's position, if I lose at the national tournament, or the SEA Games is different because everyone will look at my world championship belt. Has anyone won the world championship and returned to play as an amateur?", a coach with many years of experience shared experience.
Thu Nhi can become a bad precedent because of the pressure of achievements of the units
One of the fundamental differences between professional and amateur boxing is the speed of the match. Unlike the WBO arena where Thu Nhi has to play 10-12 rounds per match, amateur boxing only lasts for 3 rounds, 3 minutes each. In such a short time, the speed and blows are completely different from the heavy hit like in professional Boxing.
Looking back at the past, it's not uncommon for boxers to go from amateur to professional. However, it is very unusual for a professional player, even a world champion, to return to amateur competition like Nhi. They not only affect their own schedule, but also cause the whole club to adjust accordingly.
In Thu Nhi's case, the cancellation of the WBO belt defense schedule did not affect her career too seriously. Because, according to WBO regulations, Nhi only loses the championship if she doesn't compete for 2 years or refuses to fight 3 times in a row. But with Thu Nhi's parent club, Cocky Buffalo, they will lose a lot of money and prestige when managing a boxer who only cares about… amateur competition.
At Cocky Buffalo, Thu Nhi is now a star when she has a salary to practice, is supported by the club to rent a place, and has a coach to guide directly. This is the dream of any Vietnamese boxer who wants to compete professionally, but Thu Nhi ignores it to return to the amateur arena. But does she really wholeheartedly choose to return to amateur boxing when she intends to compete in the SEA Games?
Why does Thu Nhi fight amateurs?
At the time Thu Nhi won the WBO World Championship, everyone was surprised to know that the salary she received from Cocky Buffalo was 8 million VND/month. During the time when Ho Chi Minh City was locked down because of the COVID-19 epidemic, Thu Nhi and many colleagues had 2 months' salary cut. This may be part of the reason why she decided to return to amateur boxing, where the SEA Games champion was awarded at least VND 150 million for the gold medal.
In addition to the bonus from the SEA Games, Thu Nhi also enjoys a high level of treatment when she accepts the invitation to join the Can Tho delegation. This unit rolled out the red carpet to invite Thu Nhi home with a small salary, on the condition that she ensures achievements for Can Tho in the national championships. This may be the main reason why Nhi decided to temporarily put aside the plan to defend the professional championship belt to compete in the recent national strong team tournament.
Is Thu Nhi's salary of 8 million VND/month from Cocky Buffalo too low? In fact, boxers on the payroll in provinces and cities across the country are enjoying a salary of about 4-5 million VND per month. They have to earn extra income by different jobs, or try to compete for high results in big tournaments. However, these prizes only take place 1-2 times per year and do not always have bonuses.
In fact, the hard salary Thu Nhi received from Cocky Buffalo did not include food, living expenses, and even the rent that the club supported her. If those expenses are taken into account, the amount of money Cocky Buffalo spends for Thu Nhi every month is not small.
Source: https://antg.cand.com.vn/ Kinh-te-Van-hoa-The-Thao/thu-nhi-va-chuyen-do-khoc-do-cuoi-cua-boxing-v…Source: https://antg.cand.com.vn/ Kinh-te-Van-hoa-The-Thao/thu-nhi-va-chuyen-do-khoc-do-cuoi-cua-boxing-viet-nam- i650882/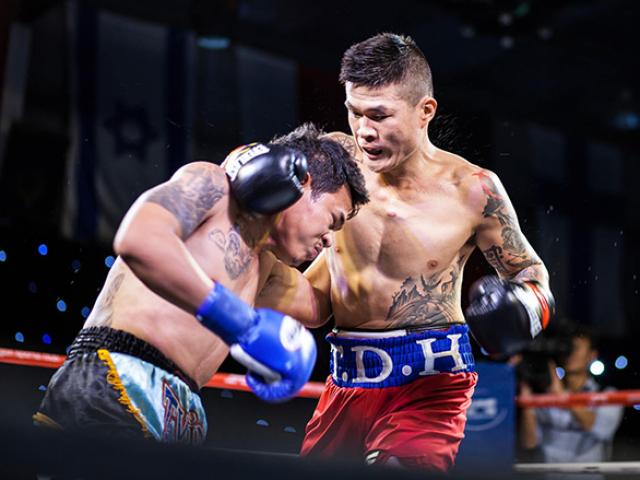 (Sports news, SEA Games schedule) Update the schedule of martial arts competitions that will take place at the 31st SEA Games held in Vietnam.
By Order (World security)
.