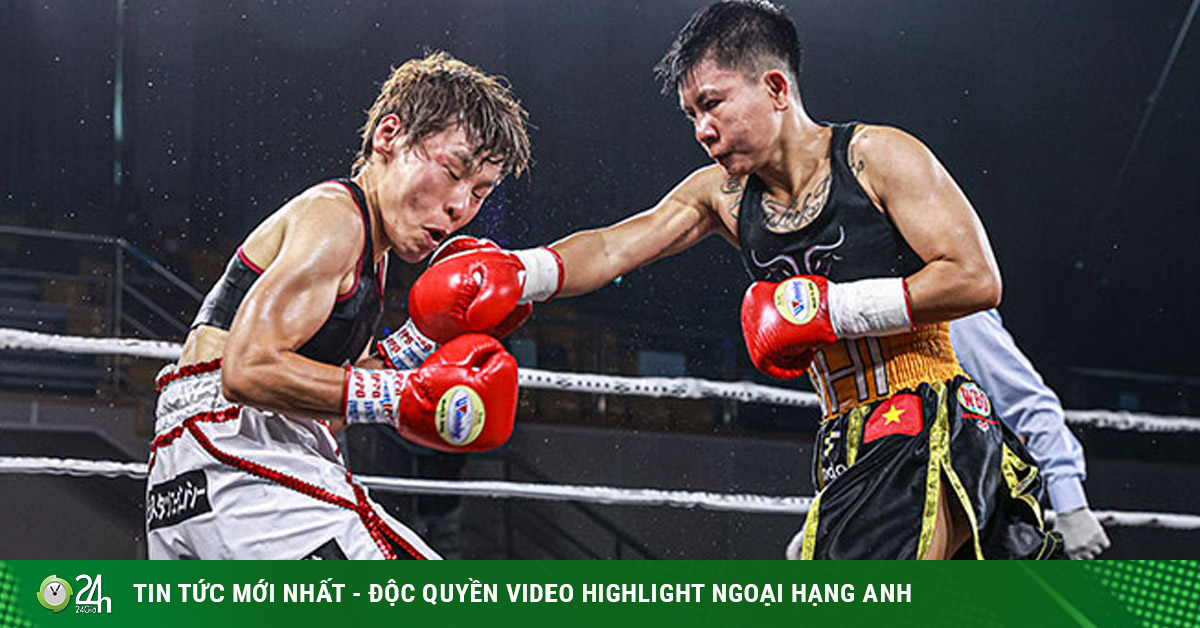 (Sports news, martial arts news) Nguyen Thi Thu Nhi said she received two challenges from Japan's top boxers right after defeating Etsuko Tada to win the WBO World Championship.

Recently, the reigning WBO Mini Flyweight World Professional Boxing Champion Nguyen Thi Thu Nhi made a rather surprising revelation after she defeated Etsuko Tada and won the belt that the female boxer Japanese veteran holding.
Tada's defeat against Thu Nhi made the Japanese boxing village bitter
Accordingly, just one day after the above match ended, two famous Japanese boxers immediately contacted Thu Nhi's biological teacher, coach Kim Sang Bum, to challenge Vietnamese female boxers. in order to regain the world championship belt for the country of Cherry Blossom.
"I was shocked and surprised when I had just finished fighting, but the Japanese boxers immediately demanded another title challenge. Because I still have head and eyelid injuries from the last match, it takes time to recover.
I will spend the next one month recovering as well as training to prepare for the world boxing championship to be held in Turkey in early December. After that, I will consider the opponent for the title defense. first in her career", Thu Nhi shared.
Thu Nhi said she is not afraid to confront any opponent
The actions of the Japanese boxers showed that the Boxing Federation of this country did not recover from the close loss of Etsuko Tada's score of 94-96 against Thu Nhi. Previously, Tada's coach Masato Yamashita and the Japan Boxing Association also announced that they would file a complaint with the WBO to review the results. However, the WBO made a tough move when it confirmed that the championship belt belonged to the female boxer of Vietnam.
Although coach Kim Sang Bum did not reveal who the two Japanese boxers challenging Thu Nhi are, many speculate that one of these two names is most likely Ayaka Miyao, a former WBO champion who owns 24 wins, including 6 knockouts after 35 fights.
Miyao is a missed opponent of Thu Nhi, but this female boxer lost her belt at the end of 2020 to Tada. After that, Miyao made a strong comeback with a victory over Kaori Nagai in September. She is very determined to reclaim the championship belt that Thu Nhi has just won.
In addition, the emerging Japanese talent Mizuki Chimoto (3 wins) is also considered Thu Nhi's counterweight in the near future.
Thu Nhi is focusing on the world championship with a prize money of nearly 2.3 billion VND for the gold medal
"I am ready to fight with any opponent, even if it is Ayaka Miyao. In fact, I'm completely confident if I have to fight Miyao because she's shorter than me. Recently, I and the coaching staff have researched a lot about this opponent, "Thu Nhi revealed.
As expected, Thu Nhi officially returned to Uzbekistan for training on November 7. After that, she and two other Vietnamese female boxers, Nguyen Thi Tam and Tran Thi Linh, will go to Turkey to attend the Women's World Boxing Championship organized by the International Boxing Association in early December.
This is an extremely attractive tournament, gathering the strongest punchers on the planet and with a huge amount of prize money. Specifically, the prize money for the gold medal is 100,000 USD (nearly 2.3 billion VND), the silver medal is 50,000 USD (1.13 billion VND) and the bronze medal is 25,000 USD (568 million VND).
Source: https://tcdulichtphcm.vn/the-thao/ly-ki-2-nu-vo-si-nhat-ban-thach-dau-thu-nhi-vi-su-cay-cu-khong…Source: https://tcdulichtphcm.vn/the-thao/ly-ki-2-nu-vo-si-nhat-ban-thach-dau-thu-nhi-vi-su-cay-cu-khong-he- hey-c28a18856.html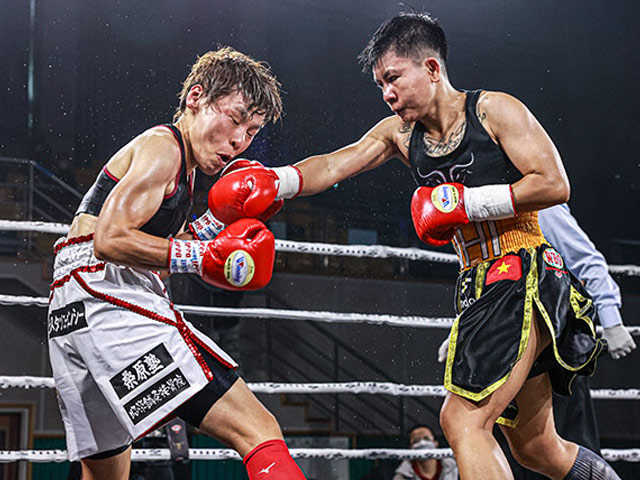 (Sports news, martial arts news) Female boxer Nguyen Thi Thu Nhi has a busy schedule with international tournaments after winning…
According to Le Phong (Ho Chi Minh City Tourism Magazine)
.