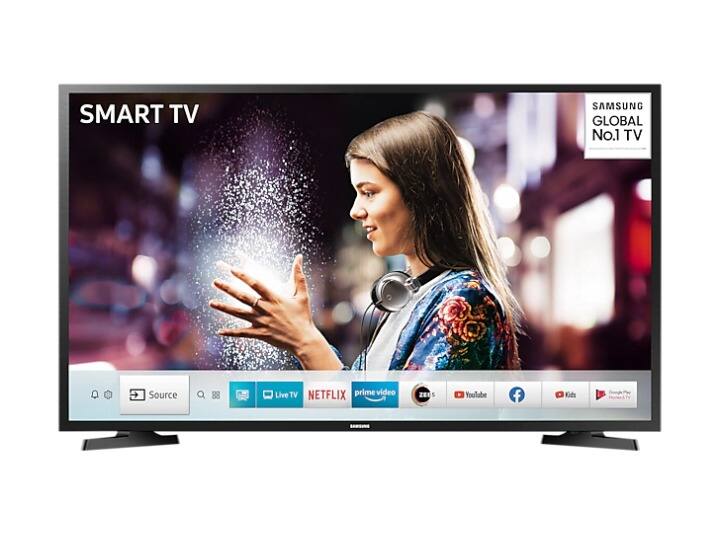 The craze of smart TVs has been increasing rapidly for some time now. If you are also planning to get a new smart TV, then you have a great opportunity now to buy a good brand smart TV at a cheap price. You can buy these TVs from e-commerce website Amazon and Flipkart. Smart TVs from brands like Infinix, Nokia, Motorola, Oneplus, Thomson, TCL, Mi, Realme, LG, Sony, Kodak, Toshiba and Samsung are available here at very low prices. In these, you can bring home smart TVs ranging from 32 to 65 inches. If we talk about the best deal, then Samsung TVs are getting good offers, let's know about them.
32 inch smart tv price
On Amazon, you are getting Samsung's 32-inch HD Ready LED Smart TV 2020 Edition for Rs 17,299 under the offer. On the other hand, Samsung's second 32-inch Wonderment Series HD Ready LED Smart TV can be brought home for just Rs 17,799 after getting the discount.
43 inch smart tv price
A 20 percent discount is being given on Samsung's 43-inch Crystal 4K 43 inch Ultra HD 4K LED Smart TV on Flipkart, after which its price has gone up to Rs. Apart from this, Samsung's other 43-inch Full HD LED Smart TV is getting a discount of 17 percent. After which you can order for just Rs 31,999.
55 and 65 inch smart tv price
Apart from this, there is a chance to buy Samsung's 55-inch Crystal 4K Pro Series Ultra HD Smart LED TV 2021 for Rs 54,999. Also, Samsung's 65-inch Crystal 4K Series Ultra HD Smart LED TV 2021 has been priced at Rs 85,999.
read this also
Discount Offer: This premium smartphone of Realme is getting a discount of so many thousand, the phone is equipped with 6 cameras
Flying Camera Smartphone: This company will bring a smartphone with a drone camera, will take photos and videos by flying
.