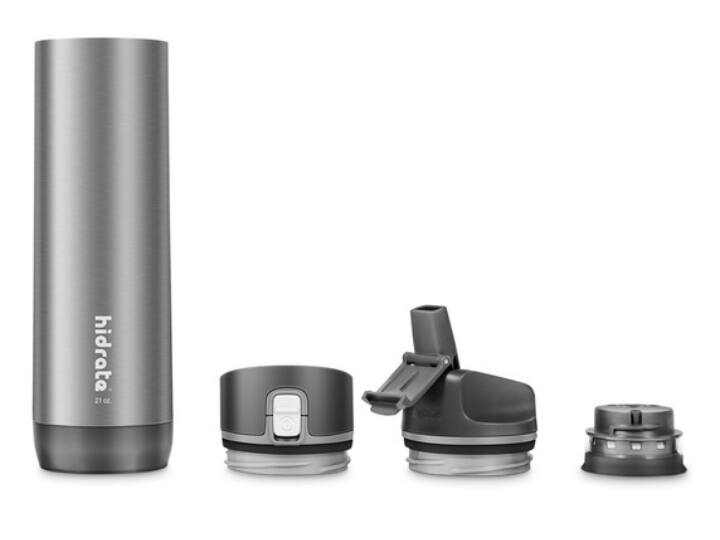 Water Bottle Smart: Apple is currently selling smart water bottles in its online and retail stores in the US. The tech giant is selling two new smart water bottles from HidrateSpark that users can sync with the Apple Health app. Both the bottles come with chug and straw lids along with an LED puck at the bottom that lights up to remind buyers to drink water throughout the day. The color and pattern of the puck can be customized as per the preferences of the users.
The bottles sync to the HidrateSpark app via Bluetooth to track drinking water. According to the company, the bottles calculate and adjust a personalized hydration goal based on the user's body and activity level. The sensor puck tracks how many ounces or milliliters of water users drink and then records it via an app on your iPhone, iPad and Apple Watch.
Once users have created an account, the HidrateSpark app can give Apple Health access to their personal information and step data – which it uses to adjust your daily hydration goals. The app pushes every sip they record back to Apple Health, so users can see all the data in one place.
The HidrateSpark PRO STEEL comes in Silver and Black color options. Its price is $ 79.95 (about Rs 6,129). The water bottle is made of stainless steel. The affordable HidrateSpark PRO is made of shatter- and odor-resistant Triton plastic and costs $59.95 (approximately Rs. 4,596). The Smart Water Bottle is available in two color options – Green and Black.
Also read: DuoPods: These Duopods can last up to 50 hours on a single charge! price is too low
Also read: Nokia G Series: Nokia launches 2 smartphones, features like 50MP camera and 3 days battery backup, along with it is getting free
,