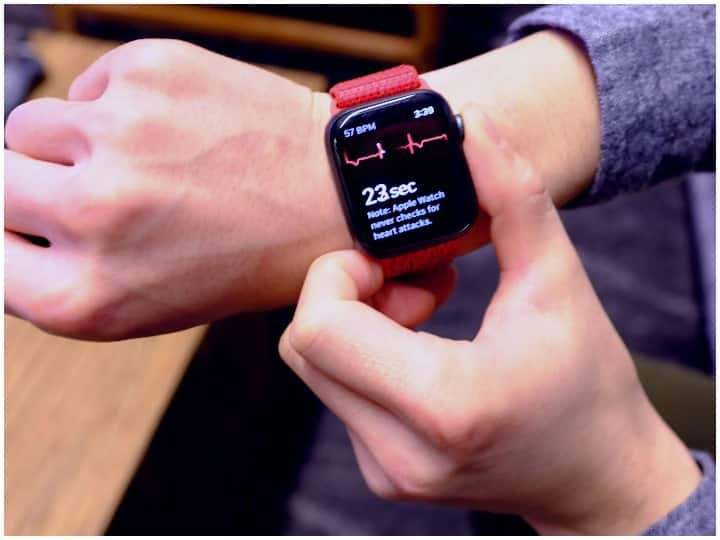 Apple products are famous all over the world due to their unique features. Whether it is about the iPhone or the Apple Watch. They prove useful to people in many ways. There have been many times when Apple Watch has saved lives. Recently a similar case came up in India as well. Here because of the Apple Watch, a person came to know about the danger in time and he immediately reached the doctor and started treatment, which saved his life. Let us know what is the whole matter.
12 march event
According to the report, this matter is from Haryana. Nitesh Chopra, 34, who lives here, had chest trouble on March 12. Without wasting time, he monitored the ECG from his Apple Watch. After this the watch gave him a message of danger. After this he immediately reached the hospital and started treatment. There the doctors also did the ECG, then the report came the same. The doctors told him that his main coronary artery was completely blocked and he could have had a cardiac arrest.
out of danger now
The doctors told that if you were late even a bit, you could have lost your life. After all the reports came, he was treated and now he is out of danger. Nitesh told that earlier he had ignored the message of the watch. He felt that there could be no heart-related problem at this age, but after receiving constant messages, he took it seriously and started treatment immediately.
Thanks to the CEO of Apple
After getting out of danger, Nitesh and his wife sent a letter to Apple CEO Tim Cook expressing their gratitude. She wrote that, because of your technology, my husband is fine now, thank you. Tick ​​Cook also replied that, it is a pleasure that you could get treatment at the right time. Thank you for sharing your story with us.
what is ecg feature
Let us tell you that Apple Watch Series 4 and above also have the feature of ECG which measures your heartbeat and also saves its report in PDF format. This watch also sends notifications when the heart beat is fast and low. Its ECG report has also been approved by the FDA.
read this also
Share this on Facebook in minutes like this status on your WhatsApp
Russian company is bringing an app like Instagram after the ban, Rossgram will be launched on March 28
,