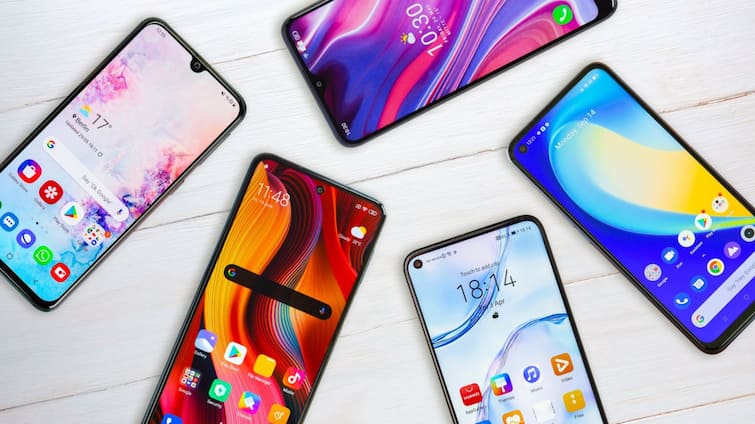 Smartphones under 20K: Today we are going to tell you about some such smartphones, in which you are getting 8GB RAM. Apart from this, many great features have been given in them, which can impress you a lot. The special thing is that some 5G smartphones are also included in these. The price of all these is less than Rs 20000. If your budget is less and you want to buy a great smartphone, then this can prove to be a better option for you.
Realme 8 5G
This 5G smartphone of Reality has been launched with 8GB RAM and 128GB storage. It is also considered to be the cheapest 5G smartphone in the country. It has a large 6.5-inch display, great camera setup, 5000mAh battery. You can buy this phone for Rs 16,999.
Oppo F17 Pro
This phone of Oppo is a 4G smartphone, but it has been given tremendous features. In F17 Pro, you are getting 8GB RAM and 128GB storage. Apart from this, the phone has a 6.43-inch display, MediaTek Helio P95 processor, tremendous rear camera setup of four cameras, 4015mAh battery with double front camera. The price of this phone is Rs 17,990.
Infinix Zero 8i
This smartphone of Infinix is ​​quite tremendous in terms of features. This smartphone with 6.85 inch display has 8GB RAM and 128GB storage, MediaTek Helio G90T processor, triple rear camera setup, dual front camera. It has a strong battery of 4500mAh. The price of this smartphone is Rs 15,999.
Vivo Y51
This Vivo smartphone is very much liked in the 8GB RAM category. It has 128GB internal storage. Talking about other features, the smartphone has a 6.58-inch Full HD display, Qualcomm Snapdragon 665 processor, rear setup of three cameras, 16-megapixel front camera and 5000 mAh battery. Its price is Rs 17,990.
Also read: Follow These Tricks While Using Public Wi-Fi, Otherwise Your Data Can Be Stolen
.