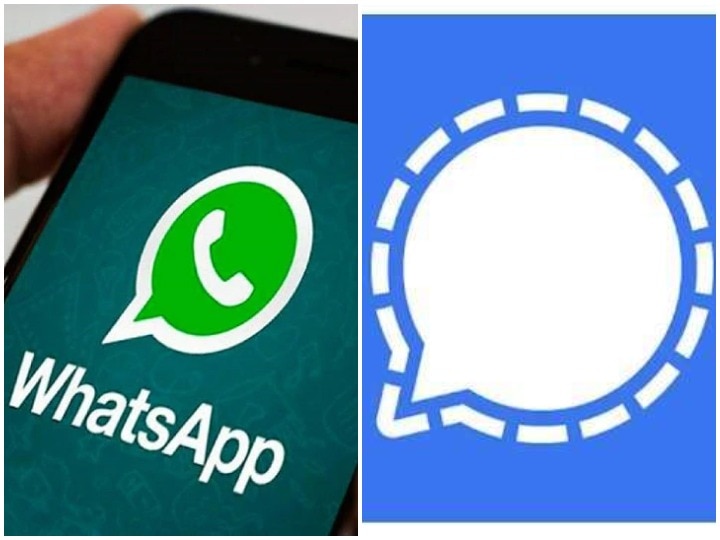 WhatsApp Signal App, which came into the limelight amid the new privacy policy controversy, is now becoming popular among users. It is being seen as a replacement for WhatsApp. In view of this increasing popularity among users, now the Signal app is also offering many popular features of WhatsApp. Let's know what features of Signal app WhatsApp is bringing.
Custom wallpapers
WhatsApp introduced the custom wallpaper feature last year. Through this, users can select different wallpapers for different chats. At the same time, this feature is also coming on the signal for both Android and iOS users.
'About' status
WhatsApp gives its users 11 options in its About section. These include 'Available', 'Busy', 'At school', 'At the movies',' At work ',' Battery about to die ',' Can't talk ',' WhatsApp only ',' in a meeting ',' At the gym ',' Sleeping 'and' Urgent calls only '. Similarly, the Signal app is also offering seven options for its bio, among them Speak freely ',' Encrypted ',' Free to chat ',' Coffee lover ',' Taking a break ',' Be kind 'and' Working on something new '.
Animated Stickers
Animated stickers are one of the most popular ways of communicating for WhatsApp users. This feature can now come on the signal as well.
Create own animated stickers
Like WhatsApp, Signal can also soon allow users to create their own animated sticker packs.
Low-data mode
WhatsApp has a dedicated low-data mode for calls, which is found under the 'Storage and data' section in the Settings tab. By enabling this, WhatsApp users can use less data for calls. At the same time, in Signal too, soon users can be allowed to use less data in the data section for calls.
Contact suggestion
WhatsApp allows its users to watch Frequent Chat. Now users will also get this feature in the Signal app. In the signal too, users will be able to see their frequent chat.
Download preferences
Like WhatsApp, Signal also allows users to choose whether media files should be automatically downloaded to their device. In this, you get options of photo, video, audio and documents files. For this you can select Never, Wi-Fi and Wi-Fi + Cellular.
Group calling
WhatsApp allows up to eight people to chat together in a group call. In view of this, the Signal app has also increased the group call limit from five to eight.
read this also
Apart from chatting and calling, you can also use WhatsApp, this trick is of great use.
WhatsApp uses, so know about these top features
.