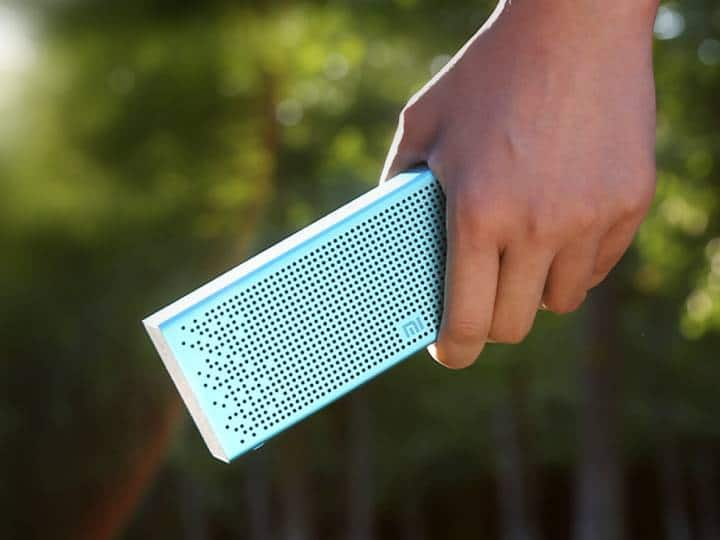 On the occasion of Holi, people make various special preparations. Some people prepare special dishes of food and drink, while some like to party with color and music. These days portable speakers are being used for music. These are speakers that you can easily carry anywhere. Here we are telling you about 5 such affordable speakers, which will add beauty to your party.
Mi Bluetooth Speaker (Price Rs. 2,499)
Lightweight and compact, the Mi Bluetooth speaker weighs only 270g and can be used for up to 8 hours on a full charge. It has handsfree support and built-in microphone for receiving calls. The Mi Bluetooth speaker pauses music playback when you receive a call. It is available in many color options.
realme Brick Bluetooth Speaker (Price Rs. 2,999)
This Bluetooth speaker from Reality offers 20W Dynamic Bass Booster for great music and 14 hours of playback time. It is also water resistant with IPX5 rating. It can connect to your smartphone up to a distance of 10 meters. It will take 3 hours to charge them.
Bluei Bazooka -Z10 (Price Rs 2,158)
The Bluei Bazooka Z10 speaker is very easy to use. There are separate buttons for each function like music shuffling, volume increase/decrease and track change. Powerful 10W inbuilt speakers have been provided with amplifier to give great surround sound output. Its price is Rs 2,158.
Quantum SonoTrix 41 (Price Rs. 899)
This is the cheapest speaker on this list. Quantum Sonotrix 41 is a recently launched portable speaker. Its speakers offer a great sound with 5 watt output. Apart from Bluetooth connectivity, it supports USB, TF/SD card and AUX input. The speaker has handy functions to shuffle the music track, adjust the volume, pause, play, make calls, power sources and toggle between modes.
ZOOOK Mini Blaster (Price Rs 1,299)
French lifestyle brand Zoook's Mini Blaster is a portable trolley speaker. It is specially designed for house parties. It has a mobile/tablet dock, karaoke mic input and RGB lights. Its weight is only 550 grams. The speaker has a 3-inch driver and 10 watt speaker output. Its battery offers non-stop three hours of playtime. The speaker costs only Rs 1299.
Also Read: Jio Holi Offer! Take home JioPhone Next for just Rs 1,999, data-calling is also free throughout the year
Also read: BSNL Blast, Launched 395 Days Cheap Plan, Will Get 2GB Data Daily
,