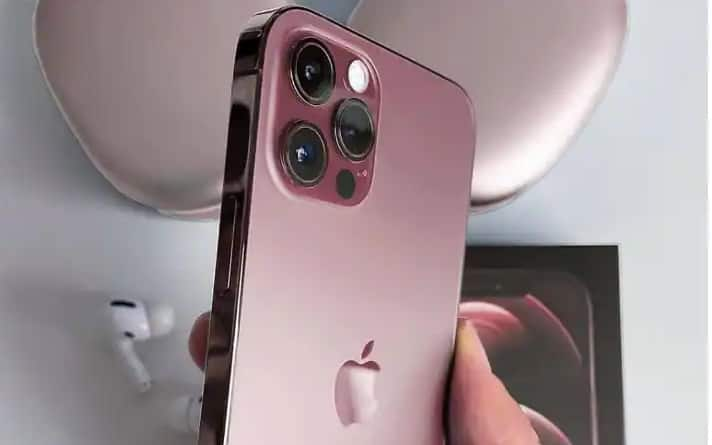 iPhone Unique Features: The iPhone is famous all over the world for its unique and safety features. There is no dearth of iPhone lovers in India too. Here too people buy it fiercely and eagerly wait for the arrival of its new model (iPhone New Model), but its users are not aware of many features of this phone. Recently, Apple has posted a video telling about 10 such tips and tricks related to iPhone, which most people will not know about. The purpose of releasing this video on behalf of the company is only so that users can take maximum advantage of their phone. Let's know those 10 tricks.
1. Pin Shared Content to Messages
Apple has added this amazing feature in iOS 15 update. Under this, you can pin any web link, message, etc. to the mobile, so that these things are on top somewhere and they can be easily found when needed. For this feature, you have to open the message thread. After this, tap and hold on the message or link received for a while and set the PIN from the popup menu.
2. Scan Documents with Notes App
Very few people using iPhone will know about this feature. Most people download third party apps to scan documents from their phones, but you can scan and send documents in better quality only from the Notes app given in the phone. For this, first click on Camera. Then click on the Scan Documents button. Now focus the document with the camera and click on Scan. When scanning is complete, click on save.
3. Delete a digit with a single swipe using the calculator
You must have noticed that there is no delete or 'x' button to delete a number in the iOS Calculator app. The reason behind this is that Apple has integrated this feature with gestures. You just have to swipe left or right to delete a digit.
4. Go to the first page by tapping on the top bar
While reading a long article or book in the phone, many times it happens that we have to go to the first page, but we are very low. It is quite a complicated task to go to the top by crossing each page while scrolling. To solve this problem, there is a wonderful feature in the iPhone. If you tap once on the top of the phone, then you will directly reach the first page of that article or book. You also get this feature while viewing photos.
5. Search from Home Screen and Lock Screen
This amazing feature has been given in the update of iOS 15 or above. Under this, you can also do some search from Home and Lock Screen. Just swipe down on you home screen and lock screen.
6. Access the Camera from the Lock Screen
There is another amazing feature in the iPhone, which not everyone knows about. Actually you can access the camera from the lock screen as well. You will not even need to unlock the phone. To use this feature, all you have to do is swipe left and right on the lock screen.
7. Make the Home Screen More Useful with Smart Stacks
You can create great Widgets stacks with the Smart Stacks feature. In this you can use up to 10 widgets. This feature was added with iOS 14. In this you can place one widget on top of another. This feature is very smart. Actually, the position of the widget keeps changing according to the needs of the users. Suppose if you are exercising then the Music App will be on top. At the beginning of the day, the calendar and appointment will be on top. To use this feature, long press and hold an empty space on the home screen of the iPhone. Now drag one widget over another to create a stack. After setting all the widgets, click on the Done option on the top right of the screen.
8. Select multiple photos to add to other apps
This photo trick allows you to quickly save photos in web page friendly apps. To use this feature, first select a photo with one finger and then drag it slightly away. Now tap on another photo to add it to the stack. When this process is done, take them all together and leave them by taking them to the respective app.
9. Copy-paste text and other details from the photo
In iOS 15, users can also interact with text from the default camera app via the Live Text feature. For this feature, first open the camera, now focus the camera on such documents or any other thing from which you want to copy the text. After this, click on the Scan Documents option on the bottom right. Now when the text appears on the screen, you can copy and paste it from there.
10. Text Replacement to Type Messages Quickly
If you use the same sentences a lot as you type a message, you can add an automatic text replacement feature to add that phrase just by typing a word. For this, first go to Settings. Now click on Keyboard followed by General and then on Text Replacement. Here a '+' icon will appear in the top right corner. Tap on it and enter the phrase you want to replace with a word, and then enter the word in the next column.
,