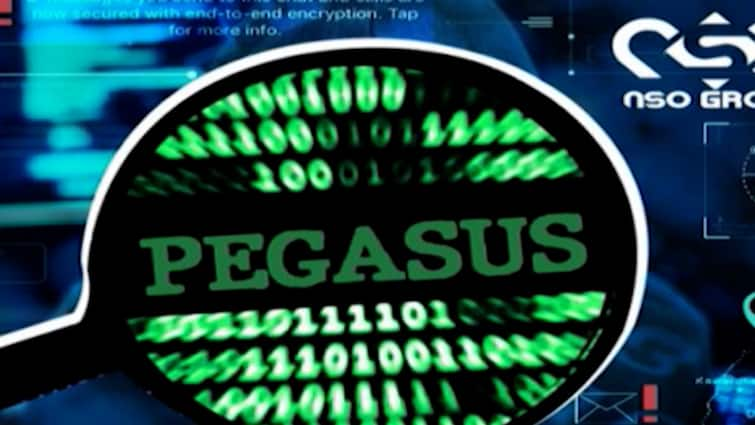 What is Pegasus Spyware : Pegasus spyware is once again becoming a topic of discussion in the country. A recent media report has claimed that Pegasus spyware was sold to the Indian government through a weapons deal. After the matter came to light, now the opposition has become the attacker. Let us tell you that even in 2021, there were a lot of revelations about Pegasus Spyware. At that time, through this, there was talk of spying on many opposition leaders, journalists and activists. Even then there was a lot of uproar after the matter came to light. It is said about this spyware that it is so dangerous that even WhatsApp can be hacked. Let us know what this is in Pegasus Spyware and how it works.
Understand Pegasus First
Pegasus is a spy software. This software has been made by the Israeli company NSO Group. It is installed on the target person's phone (Mobile), laptop or computer without informing. After this this spyware starts keeping an eye on that person. This software starts stealing personal data from his device. Not only this, it also delivers the data to third parties. By the way, the purpose of making this spyware was to keep an eye on terrorists and criminals.
read this also : Google Street View: Google Street View does not show the house of the CEO of Apple because you can also get your location removed like this
install like this
According to experts, Pegasus spyware is most easily installed through WhatsApp missed call. Apart from this, it gets installed in the iPhone taking advantage of the lack of security of iMessage. Experts say that this spyware is so dangerous that it uses zero click method. That is, it can be installed in your device even without clicking on any link. Even if you delete the message when it seems suspicious, it still comes on your device.
what steals
Once installed on your device, Pegasus steals all your data such as text messages, emails, contacts, photos, passwords and sends them to the other party. With this, your personal information also goes out. Not only this, it can automatically turn on the mic and camera of your device. With this, it can also record photos of your location and any sudden audio.
read this also : Instagram New Feature: Now there will be no delay in finding old posts on Instagram, post will be able to be pinned, feature will be released soon
Because of this the greatest danger is
Actually Pegasus Spyware can access even the most secure WhatsApp chat before it is encrypted or even after it is decrypted. Because we use WhatsApp the most for chatting, it can be dangerous to leak WhatsApp chat.
,