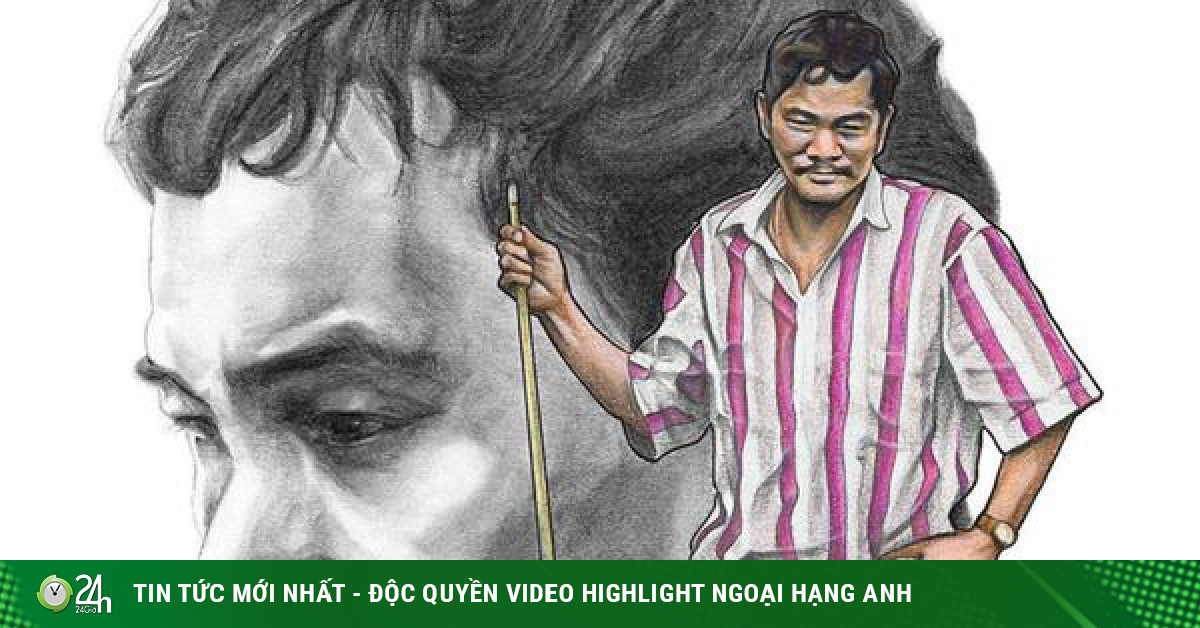 Player Efren Reyes of the Philippines has decided to represent the Philippine billiards team competing at the 31st SEA Games. So what do you know about Efren, his greatness exactly?

The news that Efren Reyes will attend the 31st SEA Games has created special excitement for those who love billiards. Although he is 68 years old, he competes in the content of 1 tape and 3 tapes carom (which our master Tran Quyet Chien is currently in the top 3 in the world) not in pool content, but the appearance of the base the greatest player on the planet has been an honor for the Southeast Asian Games.
So what do you know about Efren, his greatness exactly, other than short clips of the astonishing blows of the man with the wrinkled mustache, the crumpled clothes and the smile of a young man. old farmer?
Before becoming globally famous, Efren was an impoverished boy, the fifth of nine children in a dusty small town in the Philippines where there was no electricity or running water. Efren's fate changed when he was 5 years old and was sent by his parents to stay with his uncle who runs the Lucky 13 billiards bar in the capital Manila. Efren makes a living sorting out the pages at the comic book studio and cleaning up at Lucky 13 after work.
Efren Reyes and his legendary smile at the pool table. (Image: Getty Images)
Before finding a passion for billiards, Efren realized it was possible to make money from it. He started practicing for hours on end every night, when the bar was closed, and only stopped when it opened. Because he was so young, Efren had to stack cardboard boxes to hit the marbles in the middle of the table. He played his first match at the age of 9, and at the age of 12 made his first money. With the $100 he got, Efren sent $90 back to his family.
Soon Efren was famous all over Manila. All have to admit that this is a genius, who has a superior ability to process information, quickly read table layouts and predict situations. By the age of 20, Efren was unrivaled across the country of a thousand islands. So he put the names of the best players in the world in a notebook, went to them and beat them.
Efren's defeated generals considered him the number one player, the greatest gambler in billiards history, and those lucky enough to witness the miraculous odds called him a legend, then told each other the stories that had become true. into folk legends.
Efren Reyes in his youth roamed the world and claimed the number one position. (Image: Getty Images)
For example, in 1985, a small, badly dressed man walked into a nightclub in Houston, Texas (USA) and introduced himself as Cezar Morales. For 21 consecutive days, Morales knocked out all the top players in the West and won $81,000. When the shock was over, one wondered if Morales was any better than Efren. They eventually realize Morales is Efren.
During his 20s, Efren dominated the pool tables in the US under various names and returned to the Philippines with a bag full of money. He was nearly 30 years old when he entered professional competition in his hometown and easily won. Since then, Efren has continuously won, won every major title in the world such as US Open, Challenge of Champions, World Pool League Championship, and was also honored as Best Player of the Year (1995), World Champion. (1999), was inducted into the US Billiards Walk of Fame and received the Philippine Legion of Honor.
But awards, titles and popularity are completely meaningless to Efren. In 1999, he turned down the "Master of the Table" Cup for the best player. "I play for the money," Efren said as he stuffed a $25,000 check into his pocket.
All his life Efren did not pursue titles, but played for money. (Image: Getty Images)
The special thing is that Efren likes to make money but does not try to become rich. He gives money to his son, buys gifts for his wife, creates a livelihood for his brothers and sisters in the family or simply does charity. Efren didn't even bother to go for a dental implant after losing his front tooth, still using an old Nokia phone, wearing shorts, t-shirts, and flip flops when at home. And his house is not a big mansion. It was an old-fashioned house, with chickens chasing each other in the yard and Efren playing mahjong and chess with friends or the neighborhood kids.
His simplicity and approachability make Efren a popular hero, while the way he wins is a challenge for any professional player. He controlled the cue cues skillfully, executed strange shots that no one else dared try and never let pressure spoil his superhuman thinking or imagination. That's why they called him the Wizard.
And, admiring the "Witch" with unbelievable muscle lines at the 31st SEA Games is really a rare privilege.
Source: https://tienphong.vn/phu-thuy-efren-reyes-du-sea-games-31-tat-tan-tat-ve-co-thu-vi-dai-nhat-hanh…Source: https://tienphong.vn/phu-thuy-efren-reyes-du-sea-games-31-tat-tan-tat-ve-co-thu-vi-dai-nhat-hanh-tinh-post1435389. tpo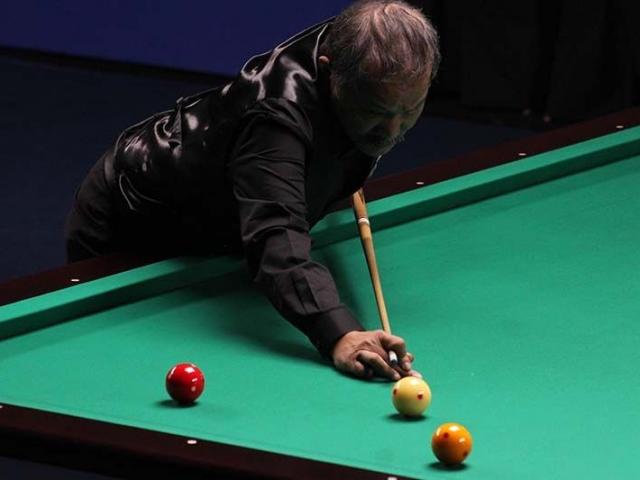 (Sports news, SEA Games billiard news) 65-year-old billiards "witch" Efren Reyes was unable to create a surprise in front of "Crazy King" Ngo Dinh Nai.
According to Thanh Hai (Tien Phong)
.