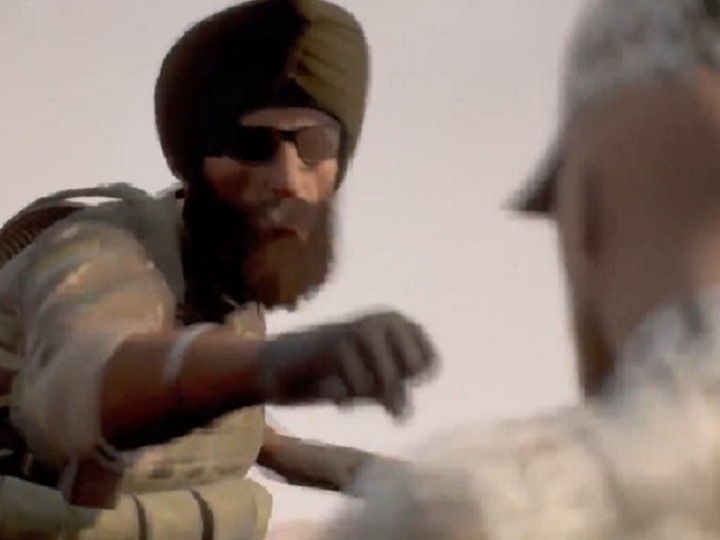 FAU-G, a mobile game coming to compete with PUBG, may be launched next month. NCore Games, a Bengaluru-based company that produces FAU-G, has released the teaser of the game on Sunday on the occasion of Dussehra. The teaser shows a bloody clash between Indian and Chinese soldiers in the Galvan Valley. Let us know that after the ban of PUBG Mobile in India, the FAU-G game was announced.
Akshay Kumar tweeted teaser
The company posted this one-minute teaser with its official Twitter handle. Bollywood star Akshay Kumar has also tweeted this teaser. The teaser of the game starts with Galvan Valley. In the teaser, Indian soldiers can be seen confronting Chinese soldiers with no weapons. This game is inspired by the clash with China in the Galvan Valley.
Let me tell you that there was a bloody clash between the Indian and Chinese soldiers on the LAC on the night of 14-15 June in the Galwan Valley of eastern Ladakh. 20 Indian soldiers were martyred in this skirmish. 43 Chinese soldiers were also killed.
Akshay Kumar's fantasy of FAU-G game
Bollywood artist Akshay Kumar has partnered with nCore Games. He himself tweeted to support Prime Minister Narendra Modi's self-reliance campaign. 20 percent of the earnings from the game will be given to Veer Trust of India. Vishal Gondal, co-founder of nCore, says that the FAU-G game was conceived by Akshay Kumar.
Gondal said that FAU-G will compete with many other international games like PUBG. Gondal further said that his team's developers are highly qualified and they have the ability to develop a game like any international game like PUBG.
Apple iPhone 12 is getting huge discounts, exchange offer of up to 63 thousand rupees
Facebook launches dating app, search for your spouse through this
.