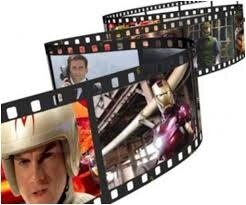 Video Subscriber Increase In India: In the last few years, ever since the speed of internet has increased and tariff has become cheaper, since then the number of people watching videos on the internet has increased. A huge amount of videos are being watched on the Internet. These include both free and subscribed videos. However, this year i.e. in 2021, the number of people watching videos has also increased after seeing money. Paying video watchers mean those people who subscribe to the video platform, for which they also pay a fixed price to the platform. According to the latest data, there has been a big jump in the number of such people.
Video subscribers on the Internet increased in India
More than 102 million (102 million) people have subscribed to streaming video services in 2021, up from 56 million (56 million) last year. Although Netflix has the lowest 5 per cent paying subscribers, it is at the fore in terms of profit making.
netflix made the most profit
Netflix alone accounts for 29 percent of the total Rs 6000 crore earned in 2021 from subscription-driven video-on-demand. On the other hand, a total of Rs 8,100 crore was earned through ad-driven video-on-demand services, which accounts for three-fourths of global platforms like YouTube.
Video market on the Internet expected to grow more rapidly
It is believed that in the coming days, the number of people watching videos on the Internet will increase further, for which all the companies present in the video business have geared up and are engaged in adapting themselves according to the time to come. After the arrival of 5G network in the country, this sector is expected to boom.
Also read-
WhatsApp Tips: If you are also doing these 8 mistakes on WhatsApp, then be careful, otherwise your account will be banned.
Mobile Number Port: 'Good news' for those who port mobile numbers, will get this great facility soon
,