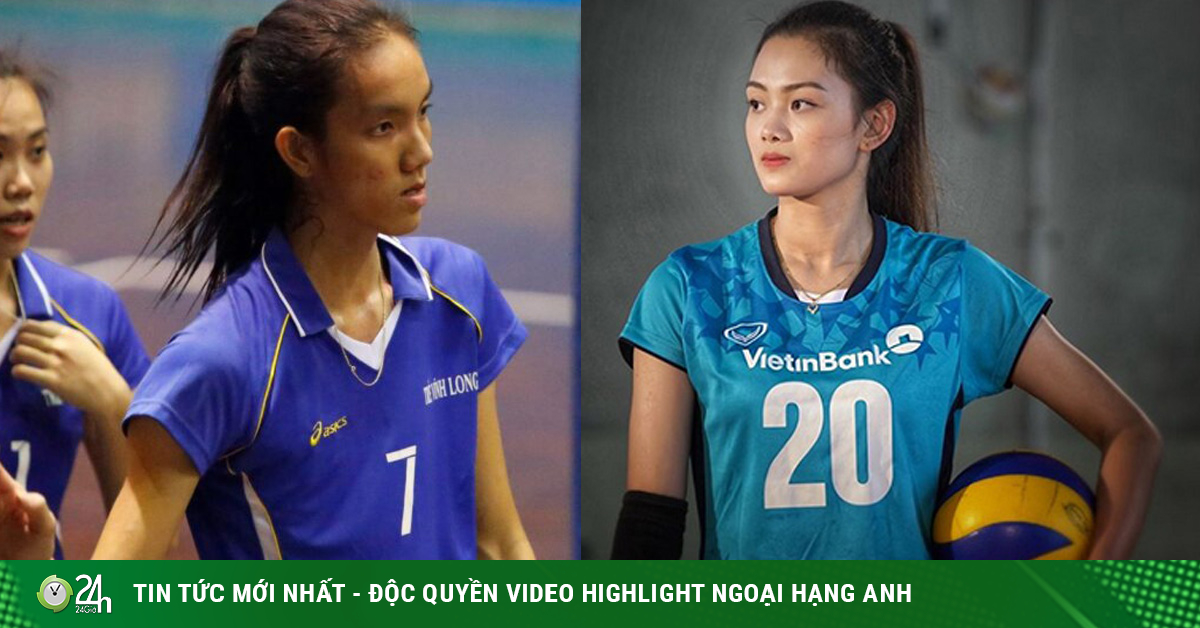 (Sports news, volleyball news) "Dinosaur" Bich Tuyen, "Garden crane" Ly Thi Luyen or Miss Thu Hoai are expected to shine at the national volleyball championship 2021 starting from 14/02. 12 come here.

Nguyen Thi Bich Tuyen (Ninh Binh Doveco)
The owner born in 2000 of Ninh Binh Doveco deserves to be the most worthy name of the current Vietnamese volleyball village. Possessing a height of 1m88 and outstanding strength, Bich Tuyen always makes the opponent's defense obsessed with smashes that are no different from "cannons".
Bich Tuyen "dinosaur" continues to create a scoring record?
Especially when in April this year, Bich Tuyen also broke the world record when scoring 61 points in the home team's victory over Than Quang Ninh. Beating the previous record of Cuban male athlete Leonardo Leyva (59 points).
Certainly at the upcoming national championship in 2021, Ninh Binh Doveco continues to perform a gameplay revolving around Bich Tuyen. With home field advantage, fans are waiting for Bich Tuyen to help coach Thai Thanh Tung's army win the title, especially after they finish phase 1 with 2nd place.
Dinh Thi Tra Giang (Hai Tien Thanh Hoa)
Possessing a height of 1m82, the ability to jump and hit both over 2m90 and 16 years of experience in the top battle, hot girl in the Vietnamese volleyball village Dinh Thi Tra Giang is definitely the "ace" of Hai Tien Thanh Hoa. in the upcoming 2021 national championship.
Talented and beautiful assistant Tra Giang
In his professional playing career, Tra Giang has played for 5 teams. Before returning to the Thanh team earlier this year, the female worker born in 1992 also played impressively under the shirt of Than Quang Ninh and helped this team successfully stay in the relegation zone.
Tra Giang is distinguished by its ability to read situations, very good grip, as well as a very smart and unpredictable move when launching powerful smashes. She is considered one of the leading assistants of domestic volleyball at the moment.
Ly Thi Luyen (Duc Giang Chemical)
The beautiful assistant born in 2000 of Duc Giang Chemical has an extremely "huge" height of up to 1m91, considered a "dangerous" of Vietnamese volleyball. Once praised by head coach Nguyen Huu Ha for her great potential, fans are waiting for a strong "makeover" of this "garden crane" at the most prestigious tournament of Vietnamese volleyball to come. this.
"Garden crane" 1m91 Ly Thi Luyen
Besides, Duc Giang Chemical is also the team that owns the most uniform team in the tournament in terms of height. In addition to Ly Thi Luyen, coach Huu Ha also has two students Tran Thi Bich Thuy (184 cm tall) and Trinh Thi Huyen (182 cm).
Hoang Thi Kieu Trinh (Information about Lien Viet PostBank)
1m75 tall but with the momentum to rise to 2m93, hot girl born in 2001 Hoang Thi Kieu Trinh is the most awaited face of Lien Viet PostBank Information Club in the next tournament. It can be seen that in the past seasons, Kieu Trinh has made great progress, affirming her talent both in the club colors and the national team, performing excellently in the opposite position.
Opponent of Hoang Thi Kieu Trinh
Fans are waiting for Kieu Trinh to continue to shine to help Lien Viet PostBank to defend the top position of Vietnamese women's volleyball.
Nguyen Thu Hoai, Le Thanh Thuy (Bank of Industry and Trade)
In the context of the team's severe damage to the team and the transfer scandal that made coach Pham Kim Hue's army only the penultimate in the first round, the fans of the Bank of Industry and Trade are placing great faith in the success of the team. shine of two pillars Nguyen Thu Hoai and Le Thanh Thuy.
Thu Hoai and Thanh Thuy will bear the burden of Industry and Trade Banking Club
However, being in the same group with strong opponents such as Duc Giang Chemical, Ninh Binh Doveco, Thai Binh and Dak Lak in round 2, this will certainly be a big challenge for coach Kim Hue and her team.
Source: https://tcdulichtphcm.vn/the-thao/nhung-chan-dai-bong-chuyen-xinh-dep-duoc-cho-doi-nhat-tai-giai…Source: https://tcdulichtphcm.vn/the-thao/nhung-chan-dai-bong-chuyen-xinh-dep-duoc-cho-doi-nhat-tai-giai-quoc-gia-2021-c28a21340.html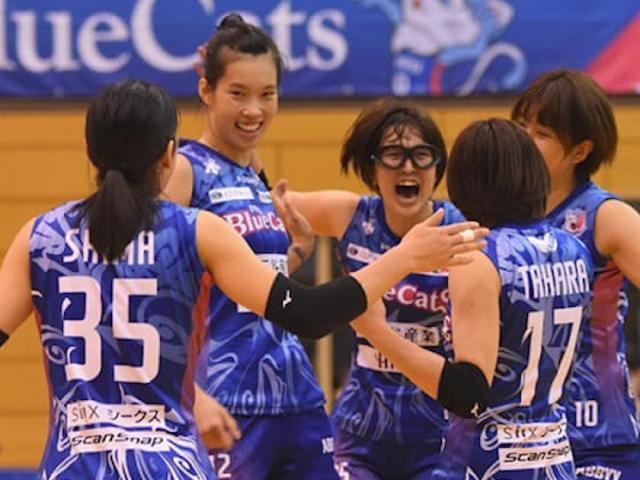 (Sports news, volleyball news) Tran Thi Thanh Thuy is playing better and better in the position of assistant, where she has the ability to play with…
According to Le Phong (Ho Chi Minh City Tourism Magazine)
.