(Sports news, Beauty behind the scenes news) Alica Schmidt, the sexiest female athlete in the world, has revealed an interesting fact related to herself when she was once solicited to take off her clothes to become famous. Meanwhile, the boxing beauty Cheyenne Hanson "treats" the fans with a sexy photo.

The most beautiful female athlete in the world refused adult magazines, did not want to engage in showbiz
For a long time, Alica Schmidt, a German female athlete, was named by Australia's Busted Coverage magazine as "the sexiest female athlete in the world of sports" when she has a delicate face and a standard figure that does not need to be adjusted.
German female 400m athlete Alica Schmidt was named "the sexiest athlete in the world"
Talking about this, the 23-year-old beauty shared: "I don't know why I got this title. Sports are clearly above all. There are thousands of girls on Instagram who look very beautiful but they still don't have many. fan".
According to The Sun, Alica Schmidt turned down an offer to pose nude for an adult magazine, even though she could earn a large amount of money if she accepted.
"Inevitably, being a beauty icon means being flooded with photo offers sent to Schmidt. Adult magazine approached this girl when her career was taking off to ask questions. Schmidt thought about it with a lucrative contract on the table waiting for her to sign."
"But in the end, she decided that wouldn't benefit her career and sport was definitely her top priority," The Sun wrote.
The women of the athletics village do not want to receive a lot of money to be a model for an adult magazine
Recently, sharing in Bild (Germany), Schmidt revealed that she wants to become a true sportsman rather than entering the entertainment industry (showbiz) to be a fashion model.
"I just want to be seen as an athlete. I want to inspire young people and give them insight into my beautiful sport. In fact, I have met so many incredible people. I still can't believe it and am so grateful for all these experiences."
Last month, Alica Schmidt was spotted hanging out with soccer superstar Neymar (PSG). Currently, the female 400m runner born in Worms (Germany) is participating in the German track and field championships in Berlin this weekend.
Hotgirl boxing Cheyenne Hanson wears cool clothes to treat fans' eyes
On her personal Instagram page, which has attracted more than 21,000 "Follow" subscribers, the talented boxer Cheyenne Hanson has just posted a photo of her wearing a leopard print bikini while relaxing in the sun on an outdoor chair. God. The beauty born in Augsburg (Germany) also wrote a brief caption: "Summer vibes" and has received many compliments from fans.
Fans competed to praise Cheyenne Hanson when the bikini-clad boxing woman showed off her sexy photos
The beauty of artistic swimming returned from the dead thanks to being saved in time by a benefactor
On June 22, US women's synchronized swimmer Anita Alvarez was lucky to be saved from a fatal accident by coach Andrea Fuentes after she fainted while competing in the finals of the World Swimming Championships. world in Budapest (Hungary).
American female swimmer Anita Alvarez almost drowned in the middle of the competition if coach Andrea Fuentes did not respond in time
In the middle of performing her exam, Anita Alvarez's body suddenly became soft and sank to the bottom of the pool. Realizing the abnormality, her teacher, female coach Andrea Fuentes immediately jumped into the swimming pool to save her student. After being given first aid by medical staff, Anita regained consciousness and was out of danger. A year ago, this 25-year-old girl also encountered a similar incident while practicing in the swimming pool.
Source: https://tcdulichtphcm.vn/the-thao/vdv-dep-nhat-the-gioi-tu-choi-chup-anh-nong-kiem-nui-tien-my-n…Source: https://tcdulichtphcm.vn/the-thao/vdv-dep-nhat-the-gioi-tu-choi-chup-anh-nong-kiem-nui-tien-my-nu-boxing-khoe-anh- bikini-c28a34389.html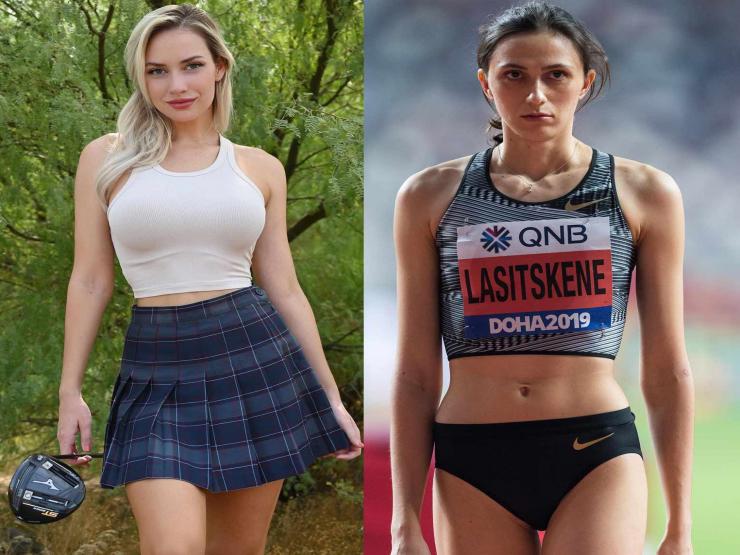 (Sports news) The beauty of golf village Paige Spiranac has just corrected the case of being posted by a bad guy who pretends to be hot on the Internet. Meanwhile, Miss Russian athletics Mariya Lasitskene…
According to Dang Duc (General) (Ho Chi Minh City Tourism Magazine)
.