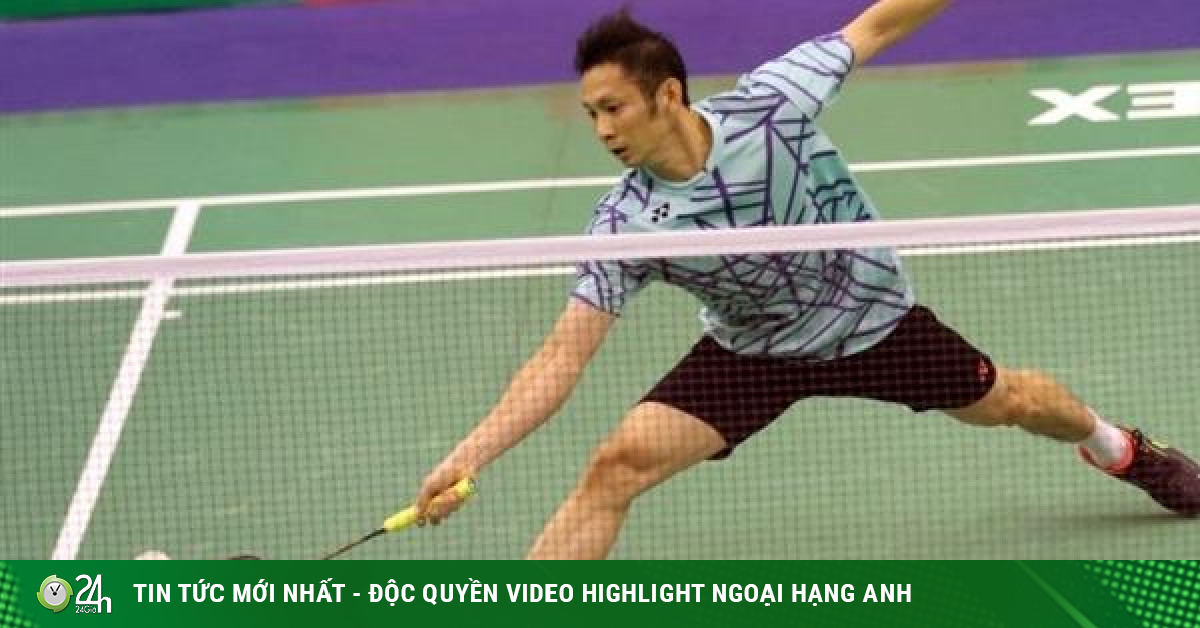 Before the badminton powers in the world such as Indonesia, Malaysia, Singapore or Thailand, the goal of only winning a medal at the SEA Games 2021 of Vietnam badminton is reasonable and moderate. That also appreciates the true strength of the current Vietnamese tennis players.

Too difficult for Vietnamese badminton
In fact, the appearance of Vietnamese badminton is too reflected in the achievements of the country's No. 1 player – Nguyen Tien Minh. For decades, Tien Minh has continuously dominated the Vietnamese badminton tournament. But in Southeast Asia, Tien Minh constantly fell into the situation of "going out to meet evil". For a long time, Tien Linh could not surpass Malaysia's top tennis player – Lee Chong Wei. And that is also the reason that until now, Tien Minh has not been able to pocket a SEA Games Gold Medal in his career.
Nguyen Tien Minh, the number 1 tennis player in Vietnam, still has the dream of a SEA Games gold medal.
Admittedly, badminton is not a strong sport that Vietnamese sports believe in winning gold. Recently, this subject only aims to win at least 1 bronze medal at home. That shows both modesty and reasonableness with the current situation of Vietnamese badminton. Here, it is not that this subject is slow to progress in the internal sport of Vietnam. But clearly, from an objective point of view, having to confront the world's leading badminton powers right in the region such as Indonesia, Malaysia, Singapore, Thailand… is beyond the reach of Tien Minh and his teammates. .
Going back to the preparation process for Vietnamese badminton, it is known that from now until the 31st SEA Games take place, two tournaments include: National badminton club tournament 2022 and The national badminton tournament with excellent rackets 2022 will be held. This helps athletes strengthen their competition, maintain their performance, and accumulate experience for the upcoming 31st SEA Games.
In addition, the badminton team is the first sports team for players to practice and familiarize themselves with the stadium hosting the 31st SEA Games right now. Deputy Director General of High Performance Sports Department 2 (General Department of Physical Education and Sports, Ministry of Culture, Sports and Tourism), cum Secretary General of the Vietnam Badminton Federation Le Thanh Ha said, right from day 1 On March 3, the Vietnamese badminton team consisting of 20 athletes gathered for training at Tu Son University of Physical Education and Sports (Bac Ninh province) to best prepare for the 31st SEA Games.
Besides, in order to best prepare professionally, Vietnamese badminton also hired expert Hariawan (Indonesia) to participate in professional enhancement training for players during the preparation of SEA Games 31. The players were divided. In addition to technique, the coaching staff and experts are strengthening more physical exercises with bridges so that athletes have the best adaptation. "We hope that the presence of the Indonesian expert will help improve the professional quality of the team, towards important competition goals in 2022, including the SEA Games arena," said Mr. Le. Thanh Ha shared.
Besides Tien Minh, who else is badminton in Vietnam?
Certainly when it comes to Vietnamese badminton, Nguyen Tien Minh – the number 1 player in the country is mentioned first, especially in the hope of winning a medal at each SEA Games. As mentioned at the beginning, before too strong opponents in countries in Southeast Asia, Tien Minh has never touched the Gold Medal.
The best achievement that Tien Minh has is 2 SEA Games bronze medals. In 2007, he received his first SEA Games bronze medal after losing to Indonesian legend Taufik Hidayat with the scores 21-15, 14-21, 21-14. In 2013, he lost against Dionysius Hayom Rumbaka 13-21, 21-12, 22-20 in the semi-finals to receive the bronze medal of the 2nd SEA Games. Up to now, Nguyen Tien Minh has always confirmed: "My biggest goal is my biggest goal. now the champion of the SEA Games… The saddest loss was the 2013 SEA Games match, the semi-final match of Rumbaka 20-16 set 3 but lost 20-22. It's really sad, it's not just the first time to reach the final of the SEA Games."
But besides Tien Minh, Vietnamese badminton still has some other hopes. Young tennis players Le Duc Phat and Nguyen Thuy Linh have confirmed the No. 1 position in Vietnam, with the men's and women's singles championships at the 2021 National Badminton Championships. There are two veteran players Nguyen Tien Minh and Vu. Although Thi Trang was not in her best form, she still won the runner-up position of the tournament. In addition to the above faces, the Vietnamese badminton team also has many other athletes, such as: Tran Thi Phuong Thuy, Dinh Thi Phuong Hong, Nguyen Tien Tuan… still maintaining relatively stable achievements.
Tennis player Nguyen Thuy Linh shared: "Despite many difficulties due to the epidemic, but I and the whole team will work hard to practice and compete to achieve the best results at SEA Games 31, contributing to the achievement. of the Vietnam Sports Delegation".
Director of the Department of High Performance Sports 2 (General Department of Physical Education and Sports) Ngo Ich Quan said that the General Department will create the best conditions in terms of facilities for athletes to practice. Hopefully with careful preparation, Vietnamese badminton will achieve the goal of winning a medal at this SEA Games.
Increase chances of winning medals for Vietnamese badminton
According to research, the badminton competition schedule at the 31st SEA Games will take place from May 13 to 21, at the Bac Giang Provincial Gymnasium. A notable point is that at that time, two world team badminton tournaments: Thomas Cup (men) and Uber Cup (women) will also be organized by the Badminton World Federation (BWF). Southeast Asia has 4 badminton teams participating in this tournament: Indonesia, Malaysia, Thailand and Singapore. This means that these countries will have to split their forces. In which the strongest players will participate in world badminton tournaments instead of SEA Games. That also opens up more opportunities for Vietnamese badminton in the goal of winning medals at the Regional Sports Festival held at home.
Source: https://cand.com.vn/Tieu-diem-van-hoa/muc-tieu-khiem-ton-cua-cau-long-viet-nam-i650566/Source: https://cand.com.vn/Tieu-diem-van-hoa/muc-tieu-khiem-ton-cua-cau-long-viet-nam-i650566/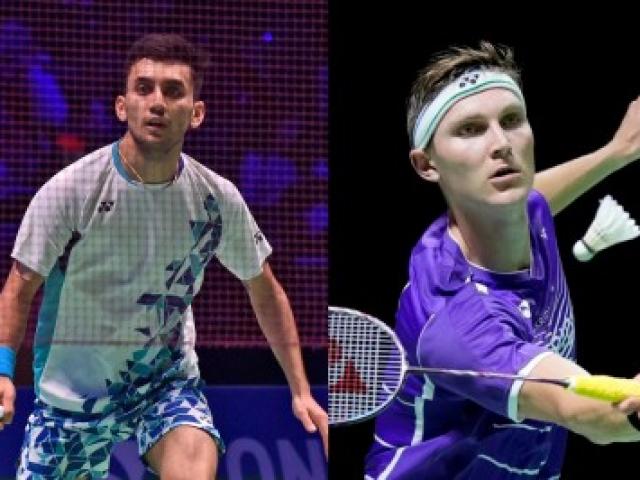 (Sports news, badminton news) The 20-year-old star has a bridge phase that makes "Superman" 1m94 also struggle with impotence.
.