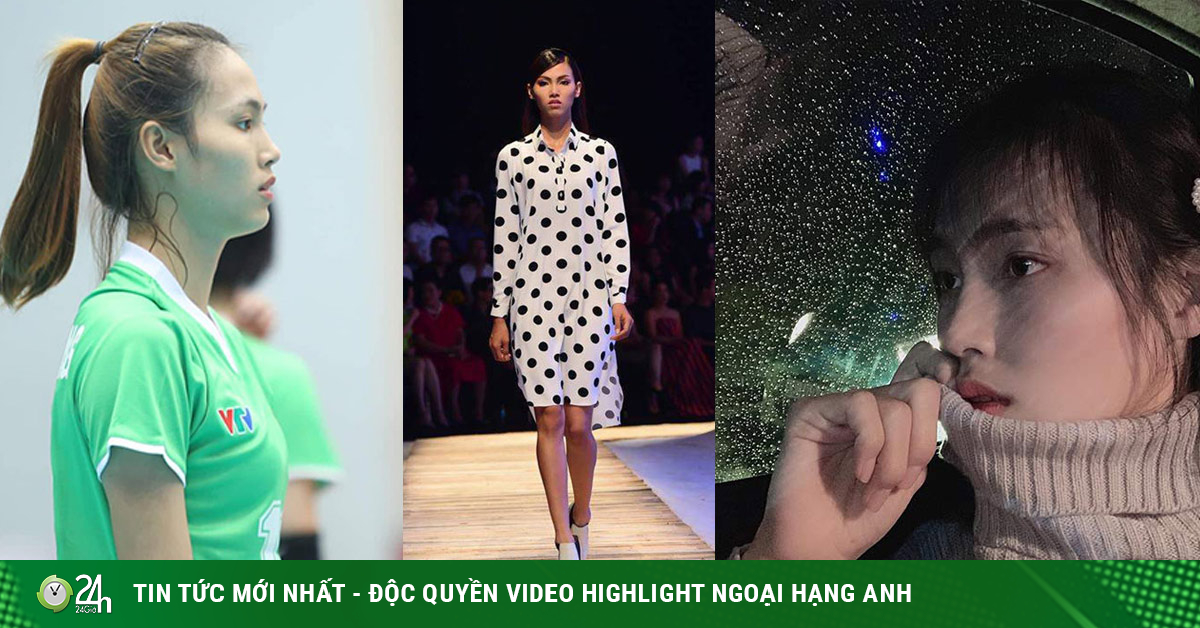 (Sports news, volleyball news) Having once accepted to give up her modeling career to pursue volleyball, Dao Thi Nhung is facing the opportunity with the HCMC women's volleyball team to win the title of National Class A champion. 2021.

Dao Thi Nhung is one of the most prominent players in the HCM City women's volleyball team at the final round of the 2021 National Grade A volleyball tournament taking place in Vinh Phuc.
Dao Thi Nhung confidently walks on the catwalk in the fashion show of designer Do Manh Cuong
With an impressive height of 1m82, the female athlete born in 1993 proved to be quite dangerous in situations where she bounced the ball as well as made a barrier. With the presence of Dao Thi Nhung, coach Tran Thi Thu Hien's army excellently won the ticket to the final with the first place in the group.
Looking at Dao Thi Nhung "describing the conflict between the right and the right" on the field, many people must be surprised to know that this beautiful long leg once "caused a fever" on the catwalk, but then she accepted to give up the limelight for the whole world. wholeheartedly pursuing volleyball career.
Hot girl 1m82 high gave up modeling career to stick with volleyball
Dao Thi Nhung has had a remarkable height since she first came to volleyball at the age of 13. Overcoming difficulties and disadvantages in terms of living conditions and training conditions, Nhung (the highest in the team) remained attached to the HCMC women's volleyball team and became an important pillar. With a bounce of more than 3m, almost every tournament Dao Thi Nhung is among the athletes who scored the most points.
Nhung's excellence helped her to be called up to the national team when she was only 17 years old. Full of potential, but this 1m82-tall assistant went through a lot of difficulties when her team was relegated twice in a row and then promoted twice, and even had to fight to win the relegation ticket. 2013 season
She was called up to the national team at the age of 17
That's the rough volleyball road, but Dao Thi Nhung is still determined to stick with the ball, even willing to give up the great opportunity to stick with the limelight and a much brighter, more open modeling career. much.
Specifically, in 2014, Dao Thi Nhung happened to try her hand at a casting by designer Do Manh Cuong for the fashion show Bien Me, and then entered the top list.
Struggling confidently on the catwalk, the girl with a height of 1m82, three-round measurements of 88-64-89, with a beautiful face and attractive charisma when performing, has conquered the famous designer. .
Dao Thi Nhung's beautiful face and standard body once caught the eye of many fashion designers
Dao Thi Nhung caught the "blue eyes" of many fashion designers and received many invitations to be a model or to shoot advertising. Faced with the opportunity to change her career as well as change her life, the hot girl of Saigon made a surprising decision when she left the limelight to stick with her thorny volleyball career.
Faced with countless questions about why she made such a decision, Dao Thi Nhung only smiled because she knew that her biggest passion was volleyball and she was ready to devote all her strength and youth to her love.
Dao Thi Nhung stands in front of the opportunity with the HCM City team to win promotion
Now, Dao Thi Nhung has a great opportunity to join the Ho Chi Minh City women's volleyball team to win the national championship title in 2021 as well as the only promotion ticket to play at the national championship next year. after. Because in front of her and her teammates, there is only one opponent left in the final match, which is Bamboo Airways Vinh Phuc.
The final match between Ho Chi Minh City and Bamboo Airways Vinh Phuc will take place at 4pm on November 30. This is also the closing match of this year's national A-class volleyball tournament.
Some impressive pictures of Dao Thi Nhung:
Dao Thi Nhung is likened to a "volleyball village model".
Source: https://tcdulichtphcm.vn/the-thao/nguoi-mau-lang-bong-chuyen-vn-cao-1m82-bo-san-catwalk-theo-34t…Source: https://tcdulichtphcm.vn/the-thao/nguoi-mau-lang-bong-chuyen-vn-cao-1m82-bo-san-catwalk-theo-34tieng-goi-tinh-yeu34-c28a20721.html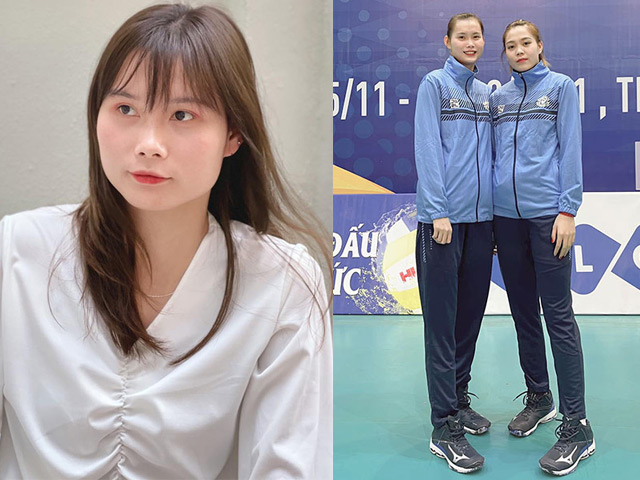 (Sports news, volleyball news) Female athlete Pham Thi Le Thao is a prominent face, attracting attention at Vinh Phuc volleyball team…
According to Le Phong (Ho Chi Minh City Tourism Magazine)
.