Monday, January 18, 2021 10:03 AM (GMT + 7)
(Sports news, martial arts news) Seemingly losing faith after losing to a farmer, athlete Vasiliy Khamotiskiy turned into a fighter.
Video martial arts final in August 2020, Khamotiskiy champion
Russia has strange power contests, slapping is a content that attracts both amateur and professional players to participate. Talking about slapping, before 2020, no one can match with Vasiliy "Dumpling" Khamotiskiy, a man weighing 150 kg, dubbed the "King of Slapping".
Khamotiskiy (right) "King slapped" turned to martial arts
In the weight category or the Premier League, no matter how strong and how strong the opponent meets Khamotiskiy, they have to "embrace" to lose in competitions in Russia. Born in a small Siberian village of Ilansky (Russia), he became a fever on social networks when he "slapped" a series of opponents on the way to winning the slap competition in Russia in 2019.
But nothing is perfect, on a day without his best performance, Khamotiskiy lost. RT (Russia) newspaper reported in early 2020, saying that even though it had "beaten the northeast", the 150-kg boxer finally tasted defeat. Khamotiskiy "Dumplings" was succumbed to a farmer, in a small local tournament.
Standing in front of the opponent with a confident manner, but after being hit by a slap, the Russian champion fell into a coma. "It was a good hook, I liked it. I slept a bit. I could go on but they grabbed me and got me out of there," Khamotskiy said in an interview with YouTuber Alexey.
It is often said that "failure is the mother of success", but for a proud athlete who was once "lonely and defeated" like Khamotskiy, it seems that failure has frustrated him.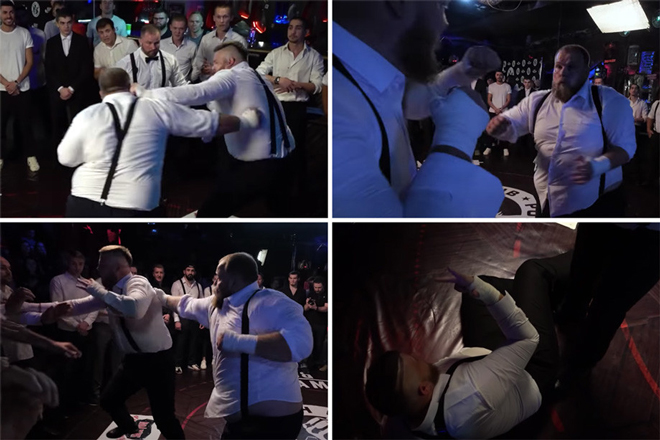 Khamotiskiy beat the opponent and ran into the audience
Take out small opponents in the final to win the martial arts championship
No longer saw athlete Khamotiskiy participating in slapping competitions, it was seen that this man switched to martial arts practice. The tournament that Khamotskiy attended was the Punch Club (bare hand punching).
The 1-on-1 rule is similar to arm wrestling, but they use their hands to fight, not wrestle. When participating in this tournament in July 2020, Khamotskiy weighing up to 180 kg "beat where to win".
On the outside he punched rival Angarsk Vyacheslav Zezyulya, a mechanic from Serbia had to run and stumble into the audience. In the final, "Dumplings" Khamotskiy only had to face a rival as a lawyer, named Tarasov (1m70, weighs 61 kg), it is not difficult to understand when Russian boxers win convincing.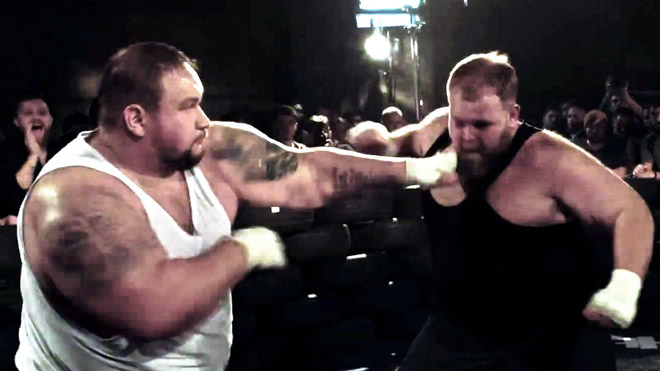 Khamotiskiy (right) turned to martial arts instead of slapping
After the barehanded martial arts tournament, Khamotiskiy became an MMA fighter. At the martial arts event called Fight Club took place in early December 2020, there is an attractive match between Khamotiskiy versus Denis "Papa" Vildanov weighing 197 kg, height 1m91. At the time of martial arts, Khamotiskiy was 1m8 tall, and weighed 173 kg. The match between the two "giants" ended with a draw.
In the year 2021, the man weighing 180 kg continues towards larger MMA events.
Source: http: //danviet.vn/vua-thi-tat-nang-150kg-danh-dong-dep-bac-thua-nong-dan-bo-nghe-luon-5020211811 …Source: http://danviet.vn/vua-thi-tat-nang-150kg-danh-dong-dep-bac-thua-nong-dan-bo-nghe-luon-5020211811042348.htm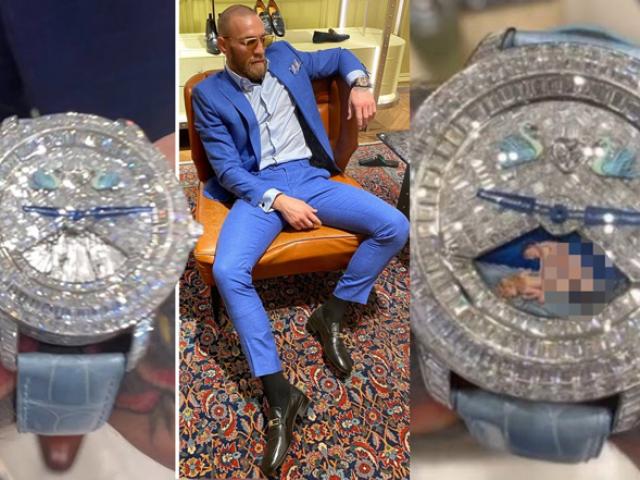 (Sports news, martial arts news) Conor McGregor spent £ 2.2 million to buy a pair of watches before the match at UFC 257.
.