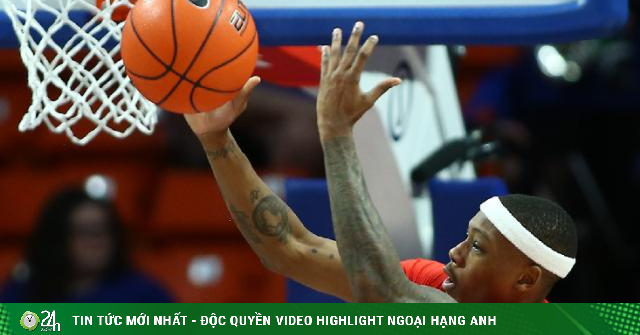 (Sports News) A talented American basketball player is on a ventilator in hospital after being attacked by a thug outside a Nicosia nightclub last weekend.

American basketball player in critical condition after being assaulted by thugs near a nightclub
American basketball forward Corey Manigault is being treated at a general hospital in Nicosia (Cyprus) for a brain hemorrhage and a hematoma in the head area after being assaulted by a man outside a nightclub on Saturday. Sunday morning (November 21).
Basketball player Corey Manigault (23 years old) in critical condition because of being assaulted by bad guys
Along with Corey, his girlfriend and a teammate of this player named Brandon Averette are also said to be hospitalized with serious injuries. According to KNews, local police in Nicosia have arrested a 46-year-old male suspect in connection with the above assault.
Djokovic is defended because he has to receive a lot of unjustified criticism
In a recent interview in AS, famous physiotherapist Ulises Badio voiced his displeasure on behalf of Novak Djokovic when the world No. 1 player received much criticism from public opinion for a long time.
"Criticism doesn't just happen to Novak Djokovic, it can happen to anyone. Before you define a person as a villain in a movie, you need to be very careful."
"Whoever is innocent, consider it carefully. A lot of people pretend to criticize Nole without even knowing him and I can't deny that it hurts him. These are mostly unprovoked attacks due to public aversion to him."
"Mental strength has always helped Djokovic come out of the most complicated situations with his head held high. Throughout her career, Novak has had the ability to transform negative public opinion into positive energy. He learned from his mistakes and learned valuable lessons from them," Badio said.
Mother and daughter play on the same team in Spain's No. 1 handball league
According to Sport, female handball player Marizza Faría (38) and her biological daughter, Yeruti Giménez Faría (16 years old) have just become teammates at Unicaja Banco Gijón Club of the Iberdrola Guerreras, women's handball tournament. Spain's highest ranking.
Faría's mother and daughter play together for a handball club in Spain
Marizza Faría is also the best female handball player in the history of Paraguay and she has completed the final preparation to join her national team for the 2021 world championships taking place from 1-19 December in Spain. .
The United Nations is involved in the case of a Chinese tennis beauty being sexually assaulted
Marta Hurtado, a spokeswoman for the United Nations Human Rights Office on Tuesday (November 23), confirmed that the agency would investigate serious allegations from the talented Chinese female tennis player Peng Shuai accusing A high-ranking official in this country sexually assaulted her over the years.
"The most important thing is that the Chinese authorities must ensure a transparent investigation. The players' right to freedom of movement and speech must be fully respected," said Marta Hurtado.
LeBron James is suspended for the first time
Famous star of the Los Angeles Lakers club, LeBron James has just received a one-match ban after punching player Isaiah Stewart (Detroit Piston) in the face on November 22.
This is the first time, "King" James has been suspended after 19 years of playing professionally in the American Professional Basketball League (NBA), where he has won 4 championships with 3 different teams (Miami Heat, NBA, USA). Cleveland Cavaliers and Los Angeles Lakers). Isaiah Stewart was also banned for three matches for brawling and teasing LeBron James.
Source: https://tcdulichtphcm.vn/the-thao/nong-nhat-the-thao-sang-24/11-sao-bong-ro-my-nguy-kich-vi-au-d…Source: https://tcdulichtphcm.vn/the-thao/nong-nhat-the-thao-sang-24/11-sao-bong-ro-my-nguy-kich-vi-au-da-gan-hop- dem-c28a20328.html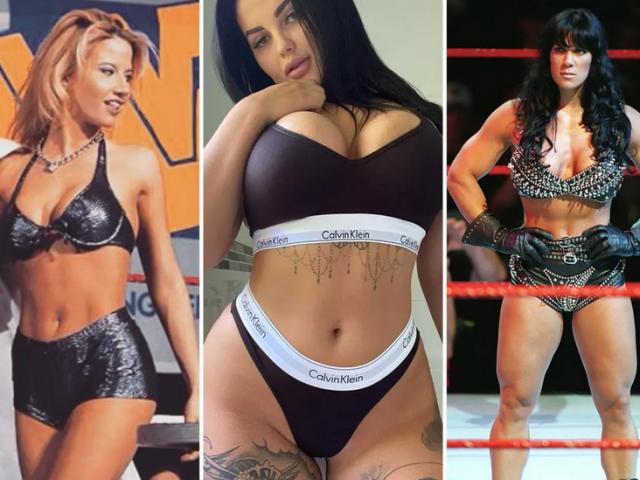 (Sports news, behind-the-scenes news) According to Dailystar statistics, up to 10 famous sports athletes have to switch to "hot movies"…
According to Dang Duc (Synthesis) (Ho Chi Minh City Tourism Magazine)
.