(Sports News) When Novak Djokovic's scandal was still unresolved, another tennis player was detained by the Australian government and received a deportation decision due to failure to comply with Covid-19 prevention rules. -19.

The female tennis star received the same tragedy as Djokovic in Australia
Besides Novak Djokovic, a colleague of his has also just had his visa confiscated by the Australian government and detained at the Park Hotel (Melbourne, Australia) due to failing to ensure the rules of Covid-19 prevention when entering the country.
Czech female tennis player Renata Voracova is also being held at the Park Hotel (Melbourne, Australia) when she is in a similar situation to Novak Djokovic.
That is the Czech female tennis player Renata Voracova (38 years old). Notably, this doubles expert and partner Katarzyna Piter competed in the WTA Gippsland Trophy in Melbourne and lost to Arina Radionova/Lesley Pattinama Kerkhove 2-6, 4-6 on January 5.
Renata Voracova entered Australia at the end of December last year and before that she also boasted that she was granted a medical exemption so that she would not have to declare her Covid-19 vaccination status like Djokovic.
But according to ESPN, the 81st tennis player in the world in women's doubles was detained after being informed by the Australian Border Force that she had to leave the country immediately due to an invalid visa.
In a statement, the Czech Foreign Ministry said: "We can confirm that Czech tennis player Renata Voracova is being held in the same custody as Djokovic along with a number of other players."
"We have sent a note of protest through our embassy in Canberra and are asking the Australian government for an explanation of the situation. However, Renata Voracova decided to quit the competition due to limitations in training and left Australia.
Djokovic's wife thanks fans for being with her husband in difficult times
On her personal Instagram page, yesterday (January 7), Jelena Ristic, Novak Djokovic's wife posted a photo of her passionately embracing her husband with gratitude to many fans who supported Nole during this time. current difficulties when he is struggling to attend the Australian Open 2022.
Djokovic's wife thanks the fans for being with her husband in difficult times
"Thanks to loved ones around the world who used their voices to send love to my husband. I am taking deep breaths to calm down and find gratitude (and understanding) in this moment for all that is happening."
"The only law that we should all respect across all borders is love and respect for others. Love and forgiveness is never a mistake but a powerful force. Wishing you all good health!", Jelena Djokovic wrote.
The Spanish team directly kicked out the player who abused his girlfriend
Gernika RT, a men's rugby club in Gernika (Bizkaia, Basque Country, Spain) has just fired one of their players in connection with a lawsuit filed against him for sexism and beating his girlfriend on the night of 31. /12 on an island in Oceania in the South Pacific.
Cilic and Monfils win the semi-finals of the Australian Open pre-tournament tournament
In the quarterfinals of the ATP 250 Adelaide International 1, which is taking place in Adelaide (Australia) to run for the Australian Open, 3rd seed Marin Cilic defeated 7th seed Laslo Djere 6-3, 6-2 to advance to the next round. semi-final against 2nd seed Karen Khachanov.
Meanwhile, No. 1 seed Gael Monfils also gently defeated No. 8 seed Tommy Paul 6-4, 6-1. In the semifinals, the French "clown" will face the Australian host Thanasi Kokkinakis.
The big boss of WHO advises that the 2022 Winter Olympics in Beijing should not be postponed because of the Covid-19 epidemic
World Health Organization (WHO) emergencies director Mike Ryan affirmed that the Chinese government is still controlling the Covid-19 epidemic and the 2022 Winter Olympics will take place from February 4-20. Today in Beijing should still be held instead of being postponed.
"The epidemic prevention measures that the Chinese authorities have put in place are very strict and at the moment we do not see an increase in the risk of disease transmission," Ryan said at a press conference. recently.
Source: https://tcdulichtphcm.vn/the-thao/nong-nhat-the-thao-sang-8/1-sao-nu-tennis-bi-quan-thuc-nhu-djo…Source: https://tcdulichtphcm.vn/the-thao/nong-nhat-the-thao-sang-8/1-sao-nu-tennis-bi-quan-thuc-nhu-djokovic-o-uc-c28a23404. html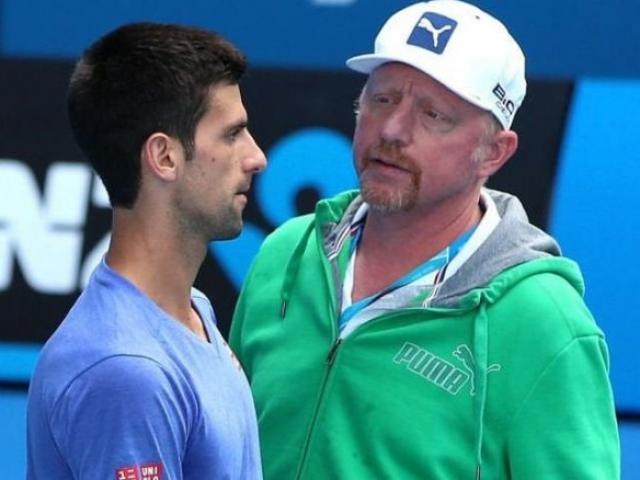 (Sports News, Tennis News) Boris Becker, the former coach who helped Novak Djokovic achieve many glory, has criticized the tennis player…
According to Dang Duc (Synthesis) (Ho Chi Minh City Tourism Magazine)
.