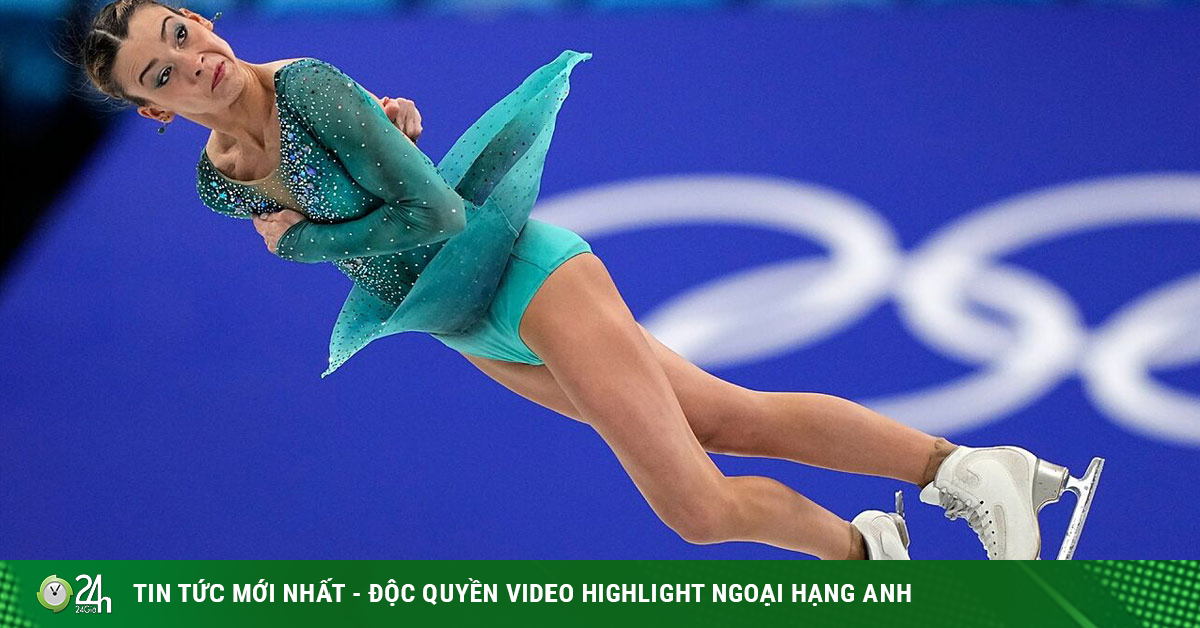 (Sports news) Spanish female figure skater Laura Barquero has just received bad news when the talented girl who reached the final round at the Winter Olympics in Beijing (China) recently had a final result. positive for banned substances.

The beauty of the figure skating village who has just entered the Winter Olympics has been doping
The International Doping Agency (ITA) has just made an official announcement that the test results of Spanish figure skater Laura Barquero conducted on February 18 were positive for the banned substance Clostebol transferred. 4-chloro-3-hydroxy-androst-4-en-17-one.
Laura Barquero and partner Marcon Zandron competed at the last 2022 Winter Olympics
"ITA is pleased to report that a test sample taken from Spanish figure skater Laura Barquero Jiménez gave an adverse analytical result for the banned substance Clostebol, the metabolite 4-chloro-3-hydroxy-androst-4. -en-17-one, a substance on the banned list of the World Anti-Doping Agency (WADA)", the ITA's announcement on February 22 stated.
Beautiful female athlete (20 years old) Laura Barquero and her partner, fellow male athlete Marcon Zandron (23 years old) reached the final round at the 2022 Winter Olympics in Beijing (China).
Although the pair only finished 11th overall, it was also the highest achievement in the history of Spanish figure skating at the Winter Olympics.
Compatriot Nadal "hits and rubs" Djokovic
Speaking about the race for Grand Slam titles, former Spanish tennis player Albert Montanes said that Novak Djokovic will surpass Rafael Nadal to win at least 23 of these noble championships.
However, Montanes also tacitly lashed out at Nole about the Serbian star's refusal to receive the Covid-19 vaccine despite possibly missing many major tournaments.
Speaking to Marca, Montanes said: "I think Djokovic will be the one to win the most Grand Slam titles, at least that's what he thought before he said he wasn't vaccinated against Covid-19." .
"If you don't choose to get vaccinated, you're better off not playing tennis anymore because you can't play one tournament a year, let's say it's Wimbledon, as if it were the Olympics."
"Competing pro tennis will require you to travel to different locations every week. Believe it or not in vaccines, if you are a tennis player, you still have to get vaccinated. Under normal conditions, Novak can win 23 Grand Slam titles.
Zverev plays Brooksby to set a record in Acapulco
Alexander Zverev had to work very hard to come back to beat Jason Brooksby in the first round of the Mexican Open at Acapulco (Mexico) with the scores of 3-6, 7-6 (10), 6-2 respectively after 3 hours 19 minutes of intense competition. In particular, the above competition ended at 4:55 am on February 22 (local time) and became the latest ending match in the history of this ATP 500 tournament.
Zverev and Brooksby created the slowest ending match in Mexican Open history
Asian golf legend Kyi Hla Han dies of illness
Golfer who won 12 Asian Tour Cups Kyi Hla Han died at the age of 61 on February 19 from complications during cancer treatment.
"First of all, we would like to send our condolences to his family on his sudden passing. Last month we also met at the SMBC Singapore Open. Now Asian golf has lost an outstanding player and leader. We I will always miss you, Kyi Hla," the condolence text of the Asian Tour on February 21 quoted Cho Mint Than, Special Envoy and CEO of the system.
To pay tribute to Kyi Hla Han, the Asian Tour will open an award named "Kyi Hla Han Future Champion" for outstanding individuals in the area of ​​youth golf development in the region.
Vietnam summons 14 players to the 31st SEA Games
The General Department of Sports and Sports has just decided to summon 11 male players, 3 female players and 4 coaches to prepare to compete in billiards & snooker at the 31st SEA Games.
Training in Hanoi has 4 male players (Do The Kien, Dang Thanh Kien, Pham Hoai Nguyen are all from Hanoi, Nguyen Thanh Binh – Da Nang), 1 female player (Bui Xuan Vang – Hanoi) and 2 coaches (Head coaches Nguyen Thanh Nam, Le Trong Ngoc).
Also according to the decision of the General Department of Sports, training in Ho Chi Minh City. Ho Chi Minh City has 7 male players (Tran Quyet Chien, Nguyen Duc Anh Chien, Nguyen Tran Thanh Tu, Kieu Thien Khoi, Le Anh Tuan, Duong Quoc Hoang are all from HCMC, Pham Quoc Tuan – Binh Duong), 2 female players (Huynh Thi Ngoc Huyen, Nguyen Bich Tram are from Ho Chi Minh City) and 2 coaches (head coaches Nguyen Viet Hoa and Tran Dinh Hoa).
Source: https://tcdulichtphcm.vn/the-thao/nong-nhat-the-thao-sang-23/2-my-nhan-olympic-mua-dong-2022-din…Source: https://tcdulichtphcm.vn/the-thao/nong-nhat-the-thao-sang-23/2-my-nhan-olympic-mua-dong-2022-dinh-doping-c28a26242.html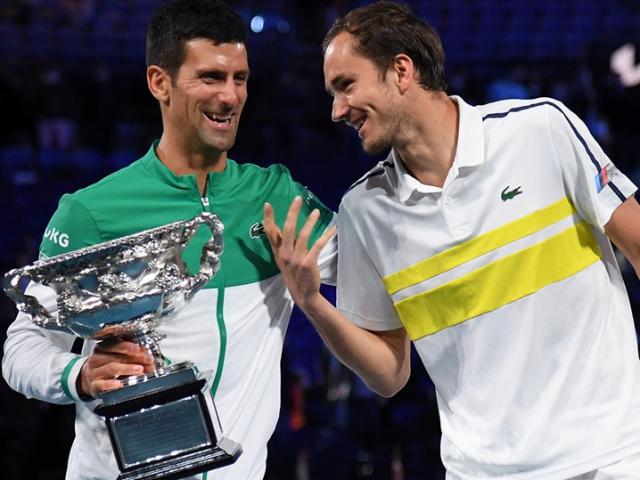 (Sports news, tennis news) Djokovic has positive thoughts after being back on the tennis court.
According to Dang Duc (Synthesis) (Ho Chi Minh City Tourism Magazine)
.