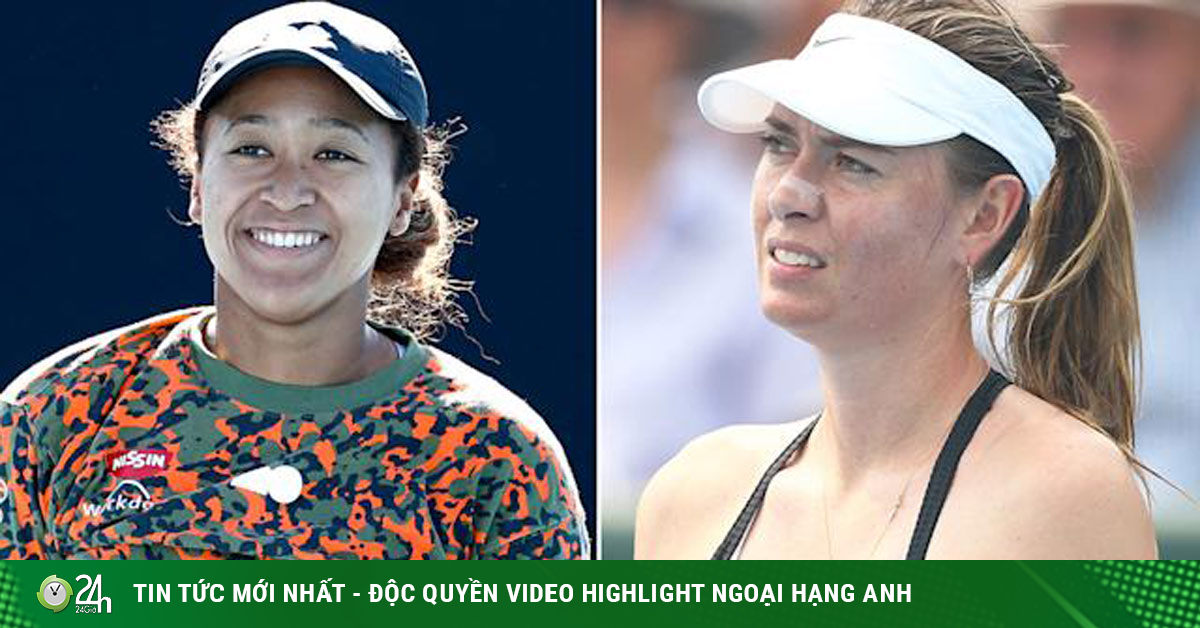 Tuesday, September 21, 2021 00:04 AM (GMT+7)
(Sports News) Maria Sharapova thinks that Japanese junior Naomi Osaka is "more pitiful than to blame" after this player repeatedly avoided the media and dropped out of many major tournaments recently because of illness. mentality.
Sharapova defends vulnerable Osaka
Recently, Maria Sharapova attended a charity fundraising fashion event called Met Gala in New York (USA). Responding to the press, "Russian Doll" expressed her support to junior Naomi Osaka after the young Japanese tennis player had a mental breakdown since Roland Garros this year when he always refused to answer the press conference.
Naomi Osaka is defended by senior Maria Sharapova
"We all need to give our utmost support to athletes who are going through difficult times in their careers. Naomi is an incredible athlete and a beautiful girl," Sharapova said.
"We all need to respect the decisions that players make at times when they are vulnerable, when they are feeling down or not playing their best tennis. Honestly, not a lot of people know what's going on behind the scenes and how the players feel."
"You only see tennis matches and what happens on the court. We can provide as much encouragement to the players as possible. Then, they will be even better and play better," Masha shared.
Stuffed with $ 2.5 million, the US Open champion beauty Raducanu doesn't know what to spend
Recently, while attending the TV show "Breakfast" on BBC channel, 18-year-old British tennis player has just won the US Open Emma Raducanu revealed that she will give all the huge $ 2.5 million prize money to her parents. and his coaching staff to ask for their help.
"I will give that money to my parents and my team to decide. I just focus on what I love, which is playing tennis. And they can take care of it (how to spend the above bonuses properly)!", Raducanu confided.
Talented female equestrian Eszter Jeles tragically passed away
The Daily Star newspaper has just reported sad news when it said that Eszter Jeles, a talented female equestrian, has died at the age of 21 after 13 days of being hospitalized since she fell and suffered severe head injuries while representing her hometown. Hungarians attend the Fegentri World Championship Race at Veliefendi racecourse (Istanbul, Turkey) on September 5.
This unfortunate girl had an accident when she was knocked down by a racing horse named Toms. Although he was hospitalized soon after, Eszter did not survive after nearly 2 weeks of treatment.
Female equestrian Eszter Jeles died nearly 2 weeks after falling while competing with her horse Toms
Former world No. 1 Halep named for new mosquito species
According to Marca (Spain), biologists from a university in Romania decided to take the name of former world No. 1 female tennis player Simona Halep to name a new type of mosquito they discovered. on the shores of the Black Sea. This insect has blood-sucking properties and transmits leishmaniasis, a parasitic disease that can affect the health of dogs and humans.
Andrei Mihcalca, coordinator of the scientific study, said that the idea to name the new species of mosquito was due to the close geographical distance between the place where the species was discovered and the area in the coastal province. Constanza beach, southeastern Romania, where the 2018 Roland Garros and Wimbledon 2019 champions were born.
Tennis beauty Badosa successfully launched in Ostrava
In the first round of the WTA Ostrava Open tennis tournament taking place in the city of Ostrava (Czech Republic), beautiful woman Paula Badosa has just won an easy victory over Varvara Gracheva after 2 sets with the same score of 6-2.
It is noteworthy that Gracheva attended this match with the "Lucky Looser" slot to replace Caroline Garcia who withdrew at the last minute due to injury. Entering the second round of this year's hard court tournament in Ostrava, 9th seed Badosa will face the winner of the match between Sorana Cirstea and Anett Kontaveit.
Video of the match between Paula Bardosa and Varvara Gracheva in the first round of the WTA Ostrava Open 2021: Source: https://tcdulichtphcm.vn/the-thao/nong-nhat-the-thao-sang-21/9-sharapova-benh-vuc-osaka-vi-de-bi…Source: https://tcdulichtphcm.vn/the-thao/nong-nhat-the-thao-sang-21/9-sharapova-benh-vuc-osaka-vi-de-bi-ton-thuong-c28a15878.html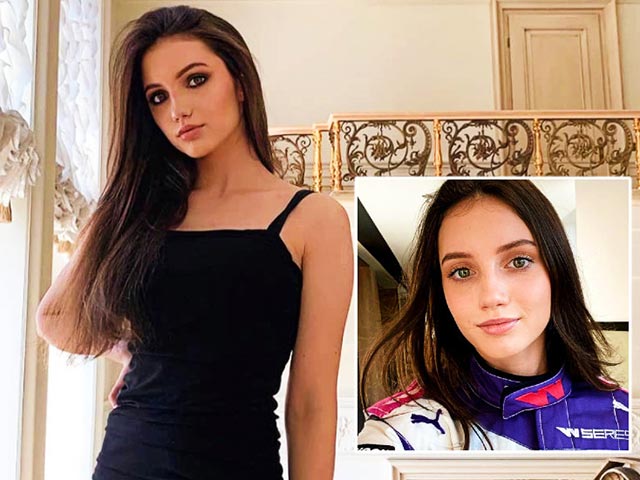 (Sports news) Female racer Ira Sidorkova became one of the 100 most beautiful people in Russia at the age of 18.
.