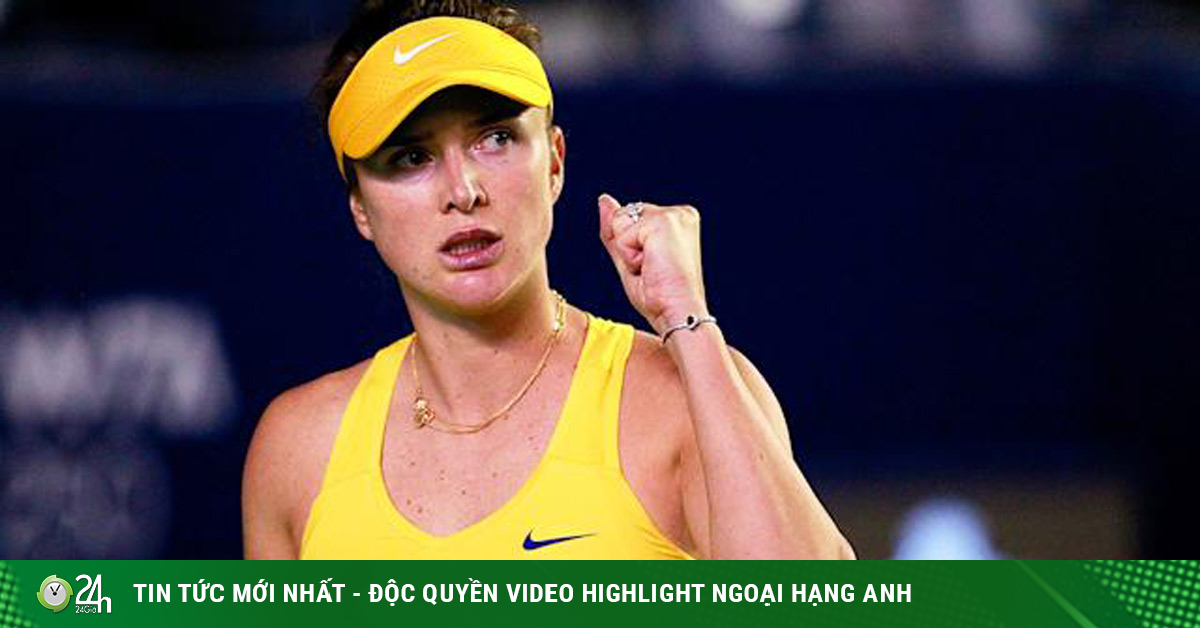 (Sports News) Elina Svitolina, a beautiful Ukrainian tennis woman officially confirmed that she could not attend the upcoming Roland Garros.

Tennis beauty Svitolina left Roland Garros, still trying to support her husband
Since her absence from the Miami Open 2022, Elina Svitolina has not played any tournament in this year's clay season. Recently, the Ukrainian tennis woman confirmed that she has not yet recovered from her injury and will not be able to attend Roland Garros (May 22 – June 5) in Paris (France).
Elina Svitolina confirmed that she will not be able to compete in the upcoming Roland Garros due to injury
Speaking to Inside The Games recently, Svitolina said: "Unfortunately, I won't be playing at Roland Garros. This is the decision I made a few days ago. For me, I just need to take time to settle down and be ready to play when the time is right."
"I will attend Roland Garros to cheer on Gael (Monfils, husband of Svitolina). I will support him every step of the way, but the actual competition is still a very different thing. You have pressure from yourself."
"You always want to be the best you can be. But when I'm not at 100% fitness, it's a very difficult thing for me to show myself at my best," Svitolina said.
Nadal admits he can't live without anti-inflammatory drugs
Speaking after a painful defeat to Denis Shapovalov in the third round of the Rome Masters with a score of 6-1, 5-7, 2-6, Rafael Nadal shared that he could not live without anti-inflammatory drugs to combat injuries. throughout his career.
"I'm not traumatized, I live with trauma. If I don't take anti-inflammatory drugs, I'm just a cripple. No injuries ever come back, because I'm always on medication. Some injuries are chronic. . I don't like playing the victim. When I wake up tomorrow morning, everything will be terrible if I don't take the drugs. Without them, I can't train," Nadal admitted at a recent press conference.
Wimbledon can turn ATP Masters 1000 because of banning Russian and Belarusian players
The 10-member ATP Players' Council has sent a request to the Men's Professional Tennis Association (ATP) asking it to consider cutting the bonus points awarded to the Grand Slam singles champion in half. this lawn.
This is considered a retaliation move after the All England Club, the governing body of Wimbledon, announced that it would ban Russian and Ukrainian players from participating in the tournament from June 27 to July 10 due to the war in Ukraine. If the above proposal is approved by the ATP, Wimbledon will only award points to players equal to the ATP Masters and WTA 1000 tournaments.
American female cyclist and her husband perform a wedding in the… desert
Lorena Isasi, KH-7's beautiful female cyclist, and her opposite-sex teammate and boyfriend, Edi Diaz, recently held their wedding ceremony in the Titan desert in Morocco after participating in the race. 5 cycling races here.
A special wedding in the Titan desert of the couple Lorena Isasi and Edi Diaz
Boxing legend Amir Khan retires soon
Sharing on his personal Twitter page last night (May 13), the famous British boxer Amir Khan confirmed that he had just retired from his professional career at the age of 35 in addition to posting photos. memorable in his prime.
This boxer tweeted: "Time to hang up the gloves. I feel fortunate to have had an amazing career spanning more than 27 years. I want to say a big thank you to the incredible teams I've worked with as well as my family, friends and fans for the love and support they've given me."
Source: https://tcdulichtphcm.vn/the-thao/nong-nhat-the-thao-sang-14/5-my-nhan-svitolina-lo-hen-roland-g…Source: https://tcdulichtphcm.vn/the-thao/nong-nhat-the-thao-sang-14/5-my-nhan-svitolina-lo-hen-roland-garros-c28a31501.html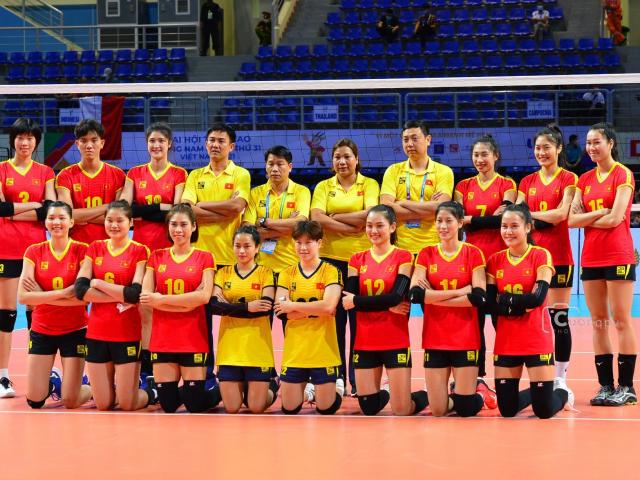 (Sports News, SEA Games Volleyball News 31) In the first match at the SEA Games at home, the girls of the Vietnamese women's volleyball team played well against a formidable opponent…
According to Dang Duc (Synthesis) (Ho Chi Minh City Tourism Magazine)
.