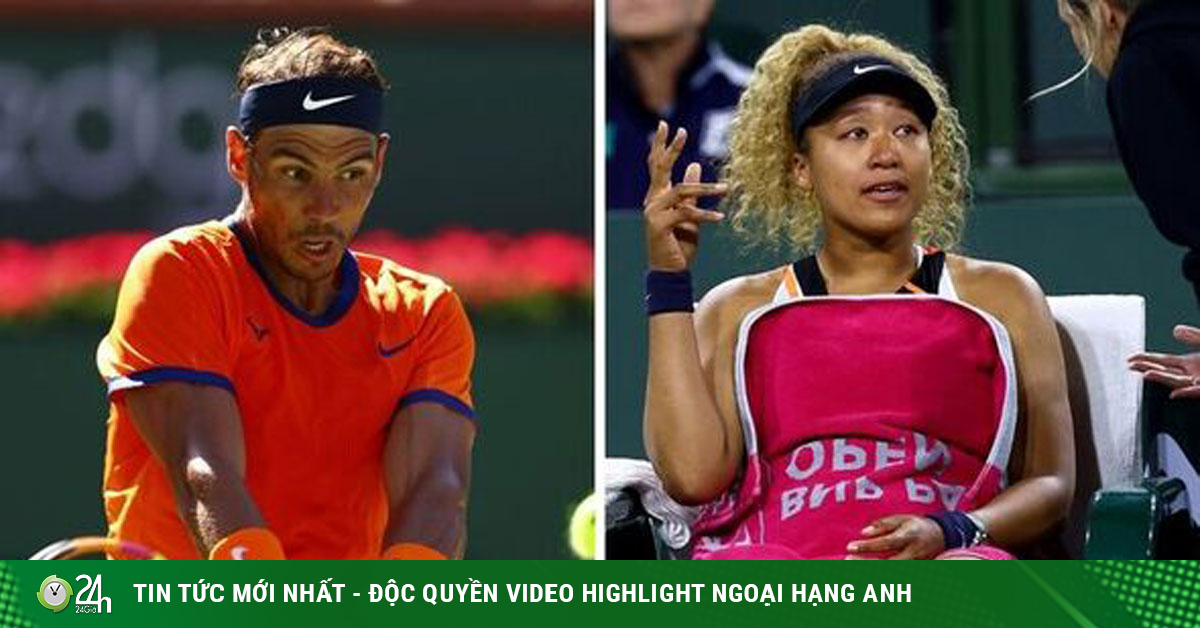 (Sports News) Rafael Nadal thinks his female colleague Naomi Osaka deserves public sympathy after the Japanese player burst into tears after being insulted by a fan at this year's WTA Indian Wells.

Nadal speaks out about Osaka crying because of antifan insults
Video of Rafael Nadal beating Daniel Evans in the third round of Indian Wells Masters 2022:
During the match on March 13 in the second round of the WTA Indian Wells women's singles tournament, Naomi Osaka was called by a fan in the stands of Stadium 1 by her name and was called "a lousy bastard". That psychological pressure, combined with a decline in performance, caused the former Japanese world No. 1 to quickly lose to the Russian No. 21 seed Veronika Kudermetova 0-6, 4-6.
Nadal sympathizes with Osaka's situation
After the match, Osaka burst into tears and said that she was under heavy psychological pressure after the incident. Recently, Rafael Nadal has defended his female colleague who has won 4 Grand Slams.
Speaking to the press, Nadal said: "In my opinion, we have a wonderful life. We are very lucky people to be able to enjoy this incredible experience because we are tennis players."
"Even when we hear terrible things about us, we need to prepare ourselves for that, right? We need to combat the kinds of problems that can happen when you come into contact with people."
"The only thing I can do is wish her (Osaka) a speedy recovery and all the best. But nothing is perfect in this life, right? We always have to be prepared for adversity," said Nadal.
Medvedev may be banned from Wimbledon
According to Marca, Daniil Medvedev is in danger of missing out on this year's Wimbledon tournament (June 27 – July 10) when the British government and the All England Club (the host of this tournament) are negotiating a plan to ban the players. Russian and Belarusian tennis players attend the grass court Grand Slam if they do not openly oppose Russian President Vladimir Putin because of the war in Ukraine.
Daniil Medvedev is in danger of missing Wimbledon this year
Nigel Huddleston, UK sport minister, said: "This is a very important matter because many countries do not allow representatives of Russia to compete. However, in individual sports it is more complicated."
"Absolutely no athlete competing under the Russian flag can compete. There are many players of many nationalities and they are certainly willing to play with some Russian players who agree to play under a neutral flag, but we have to go further."
"We have to make sure they're not supporters of Vladimir Putin and we're looking at what requirements are needed to get reassurance in that regard," Huddleston said.
Djokovic plays Thiem and Monfils at home
Because from March 14, France removed the requirement that players must have a Covid-19 vaccine passport to attend tournaments here, so Novak Djokovic will be able to attend both Monte Carlo Masters and Roland Garros this year. even if you don't get vaccinated.
Immediately after attending the Monte Carlo Masters in the Principality of Monaco from April 10-17, the new player who has returned to the world No. 1 will return to his hometown to attend the Serbia Open from April 18-24 in Belgrade (Serbia). .
In the poster promoting this year's ATP 250 tournament, Djokovic appeared alongside images of other players such as Dominic Thiem, Gael Monfils, Karen Khachanov and Cristian Garin.
Former F1 king Hamilton announced the name change
Recently, the famous Formula 1 (F1) driver Lewis Hamilton revealed he is in the process of changing his title.
During a visit to a trade fair in Dubai, the seven-time F1 world champion British star said: "I'm really proud that my last name is Hamilton. Probably none of you know that my mother's last name is Larbalestier and I'm going to add that to my last name."
"I don't quite understand how when people get married, a woman loses her last name. I want my mother's last name to appear next to Hamilton in my name. Hope everything will be resolved. It will be soon. That's not going to happen this weekend, but we're working on it," Hamilton said.
Charlo vs Munguidia boxing match canceled due to unexpected reasons
Marca newspaper reported that the fight between two famous boxers Jermall Charlo and Jaime Munguidia scheduled to take place this summer has just been canceled. According to ESPN journalist Mike Coppinger, the cause of this "cancellation" was because an agreement on television rights in the United States had not been reached between Premier Boxing companies (PBC) and Golden Boy.
Source: https://tcdulichtphcm.vn/the-thao/nong-nhat-the-thao-sang-16/3-nadal-len-tieng-benh-vuc-osaka-mi…Source: https://tcdulichtphcm.vn/the-thao/nong-nhat-the-thao-sang-16/3-nadal-len-tieng-benh-vuc-osaka-mit-uot-c28a27675.html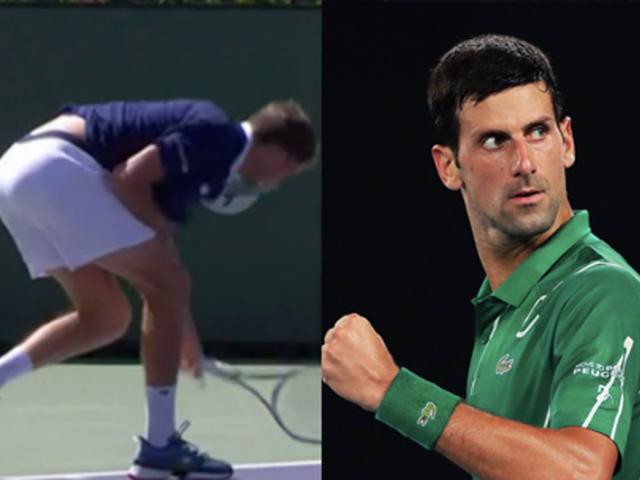 (Sports news, tennis news) It seems that the Russian player is not used to the position of the world No. 1 player, he is no longer himself when he competes with Gael Monfils in the third round of Indian Wells Masters…
According to Dang Duc (Synthesis) (Ho Chi Minh City Tourism Magazine)
.