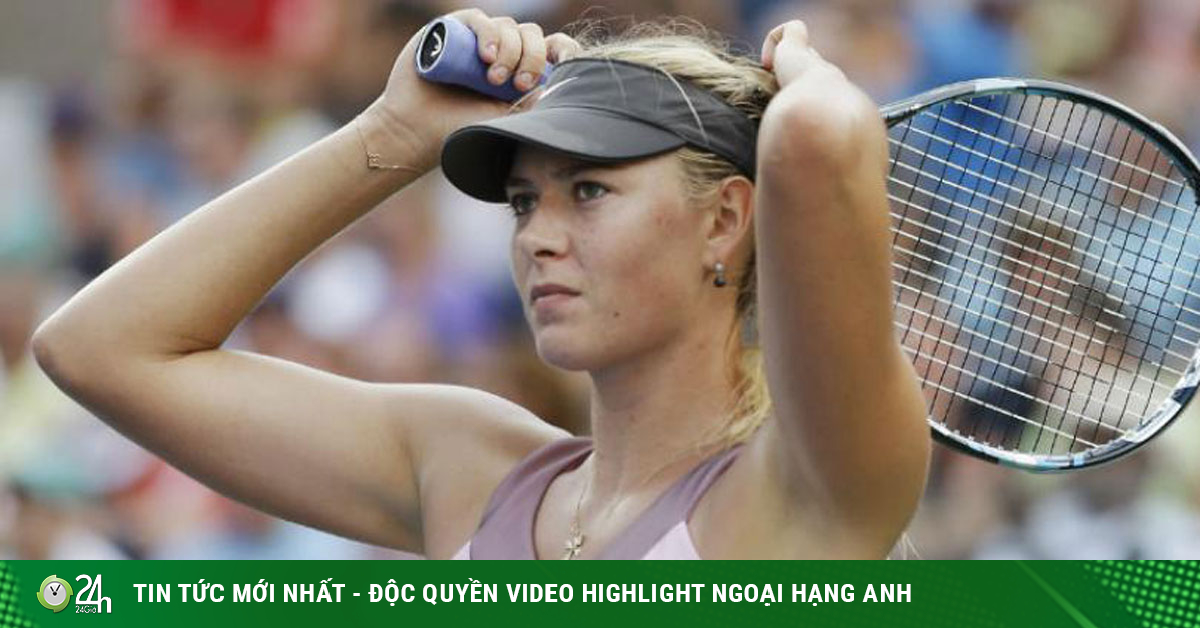 (Sports news) One-time tennis beauty Maria Sharapova expressed her compassion to the Ukrainian people for suffering the tragedy of war when Russia launched a military campaign in this neighboring country.

Sharapova is heartbroken because Russia launched a war, trying to help the Ukrainian people
Recently, sharing on her personal Instagram page, former world No. 1 female tennis player Maria Sharapova revealed her mood when witnessing her homeland Russia being plunged into war on neighboring Ukraine. "Russian Doll" also revealed that she is actively doing charity to help people in war zones reduce difficulties.
"Russian doll" Sharapova is heartbroken because of the war that Russia caused to the people of Ukraine
"With each passing day, I feel more and more heartbroken. It is sad to witness the images and stories of families and children affected by the escalating crisis in Ukraine.
I am donating to a children's crisis relief fund called "Save the Children", a charity that works tirelessly to provide food, water and necessary supplies to distribute to those who need help. Need help".
"Please join me in contributing to them. I pray for peace and would like to extend my love and support to all the people affected by the war. Please visit my personal page to donate," Masha wrote.
Osaka is the most hated on social media
According to a study by the statistics site Pickswise, young Japanese star Naomi Osaka was the most hated and insulted tennis player on social networks, especially Twitter, in the past year.
There have been 32,415 tweets by netizens with negative words criticizing this former world No. 1 from 2021 until now, especially after she announced her withdrawal from Roland Garros last year because she felt depressed due to depression. scrutiny of private life from fans and the press.
Ranked 2nd and 3rd among the most hated tennis players on social networks are Serena Williams and Andy Murray respectively. It is quite surprising that the "Big 3" is also in the group of tennis stars that have been "stoned" the most on Twitter last year, up to before the Australian Open 2022 took place. Novak Djokovic is 4th, Roger Federer is 6th and Rafael Nadal is 8th in this "black list".
Rumor has it that the Ukrainian MMA fighter was tragically executed
Recently, a radical rebel group with neo-fascist tendencies in Ukraine has claimed responsibility for the execution of a mixed martial arts (MMA) fighter in this country named Maxim Ryndovskiy. A video clip circulating on the Internet shows that this 1993-born athlete was brutally tortured.
Rumor has it that MMA fighter Maxim Ryndovskiy has just been executed in Ukraine
The extremist group that arrested Ryndovskiy stated: "A Jewish athlete and idol has been shot." Maxim Ryndovskiy was rumored to have trained in Chechnya and trained with Russian MMA fighters in the context of the ongoing conflict between Russia and Ukraine.
Transgender swimming star proudly declares herself a woman
In an interview with Sports Illustrated magazine, 22-year-old American swimmer Lia Thomas responded to criticism that she was once a man and now competes in women's swimming tournaments after going through the sex reassignment surgery.
"I am a woman like anyone else on my team. I'm not a man. I'm a woman, so I belong to the women's team. Transgender people deserve the respect that every other athlete receives. I just want to let transgender kids and young transgender athletes know that they're not alone," said Lia Thomas.
"F1 King" Verstappen is not afraid of the Mercedes team
Ahead of the new 2022 season, the reigning Formula 1 (F1) racing champion Max Verstappe insists that he and his Red Bull teammates are not bored with Lewis Hamilton and the Mercedes team in the competition for the crown. now on.
"I do not worry. We can only focus on ourselves. I said this many times last year and we have to start over again this year, even if the cars seem to have improved a bit. There are a lot of unknowns that we need to learn, so I'm not worried at all," Verstappen told Sport.
Source: https://tcdulichtphcm.vn/the-thao/nong-nhat-the-thao-sang-11/3-my-nhan-nga-sharapova-giup-do-ngu…Source: https://tcdulichtphcm.vn/the-thao/nong-nhat-the-thao-sang-11/3-my-nhan-nga-sharapova-giup-do-nguoi-dan-ukraine-c28a27322.html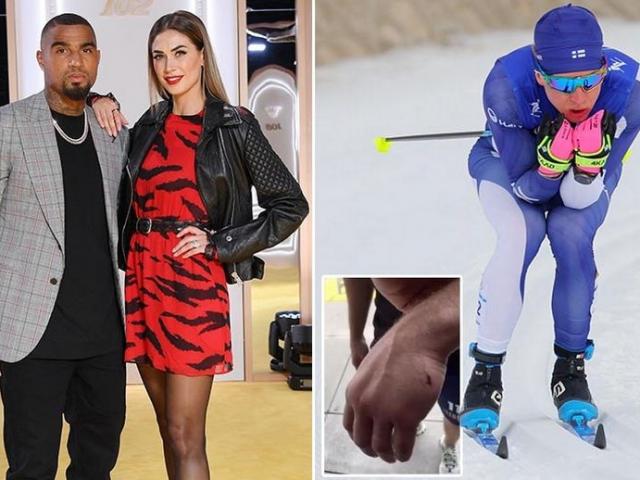 (Sports news, behind-the-scenes news) Delicate injuries related to software cause pain to athletes, and the audience falls into a state of fear.
According to Dang Duc (Synthesis) (Ho Chi Minh City Tourism Magazine)
.