(Sports News, Tennis News) Peng Shuai, a talented Chinese tennis player, has just corrected herself information related to her accusation that a high-ranking official of the country's government forced her to have sex in the past. many years.

Chinese female tennis star suddenly denied being sexually assaulted
Recently, sharing in Lianhe Zaobao newspaper, Peng Shuai, a talented Chinese female tennis player, suddenly announced that she had never been sexually assaulted by anyone.
This completely contradicts the star's own confession when on November 2, this year, she posted on her personal Weibo page an article denouncing a former high-ranking official in the Chinese government for forcing her to had sex for many years with this powerful figure.
Peng Shuai denies herself after revealing more than a month ago that she was sexually assaulted
Speaking recently in Lien Zao Newspaper, Peng Shuai said: "First of all, I want to point out one very important thing. I have never said or written that someone sexually assaulted me. I have to make this clear."
Video of Peng Shuai appeared in front of the media on December 20 after a case of disappearance for accusing a high-ranking Chinese official of sexually assaulting her:
The King of Spain was lucky not to catch Covid-19 from Nadal
A source from the Spanish Royal Family said that King Juan Carlos had just had a negative result when a PCR test was carried out yesterday (December 21) in Abu Dhabi (UAE). Before that, he attended the match that Rafael Nadal lost to Andy Murray 3-6, 5-7 in the semi-finals of the Mubadala Tennis Championship on December 17.
After the match, King Juan Carlos also had lunch with Nadal and took a commemorative photo with this compatriot when both were not wearing masks. Meanwhile, Nadal has just tested positive for the SARS-CoV-2 virus when he flew back to Spain and is currently isolated for Covid-19 treatment.
King Juan Carlos of Spain (wearing a gray vest) does not have Covid-19 despite close contact with Nadal infected
Video of the match between Rafael Nadal and Andy Murray in the semi-finals of the Mubadala Tennis Championship on December 17: Tiger Wood is cautious after just re-appearing
Over the weekend, Tiger Wood and his 12-year-old son, Charlie Wood have just won the runner-up position at the PNC Championship golf tournament for couples called the PNC Championship at The Ritz-Carlton club in Orlando. (Florida state, USA).
Speaking on NBC television at the first tournament he attended after 10 months since the terrible car crash on February 28 of this year in Los Angeles, "Super Tiger" Tiger Wood said: "I almost lost my life. walk on your feet but luckily they are still here. I'm still very tired and not used to this. There's still a long way to go. I'm still not at the level I used to be and can't compete with the big players yet."
DeRozan shines, Chicago Bulls beat LeBron James' Los Angeles Lakers
Returning to the game after 2 weeks of treatment for Covid-19, DeMar DeRozan played extremely impressively when he scored 32 points, had 4 rebounds and 6 assists to help the Chicago Bulls win at home against the Los Angeles Lakers with a score of 115. -110 at the American Professional Basketball Tournament (NBA) yesterday 20/12. This is a match where LeBronJames also played well but could not help the representative from the angel city escape the 2nd consecutive defeat.
Athletics tournament in Barcelona may be postponed because of the pandemic
According to David Escude, Sports Commissioner of the City Council of Barcelona (Spain), the marathon in this city next year scheduled to start on April 3, 2022 may be postponed due to the influence of the university. The Covid-19 pandemic is spreading around the world. In 2020, this prestigious athletics tournament will not be held for the same reason.
Source: https://tcdulichtphcm.vn/the-thao/nong-nhat-the-thao-sang-21/12-my-nhan-tennis-trung-quoc-phu-nh…Source: https://tcdulichtphcm.vn/the-thao/nong-nhat-the-thao-sang-21/12-my-nhan-tennis-trung-quoc-phu-nhan-bit-tan-cong-tinh- duc-c28a22213.html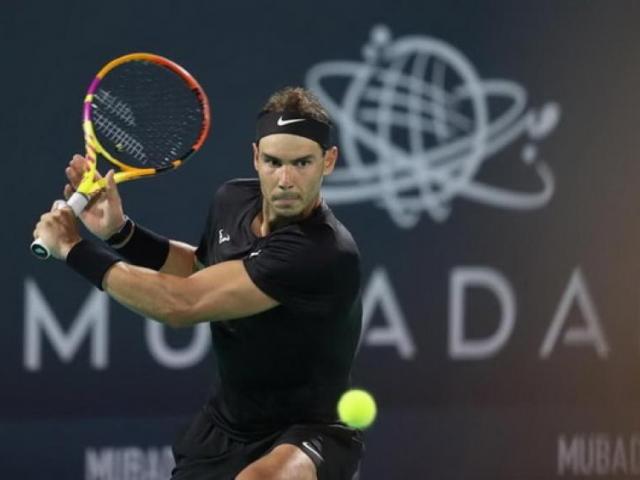 (Sports News, Tennis News) Rafael Nadal has just confirmed that he has contracted Covid-19 right after he attended 2 matches at the tournament.
According to Dang Duc (Synthesis) (Ho Chi Minh City Tourism Magazine)
.