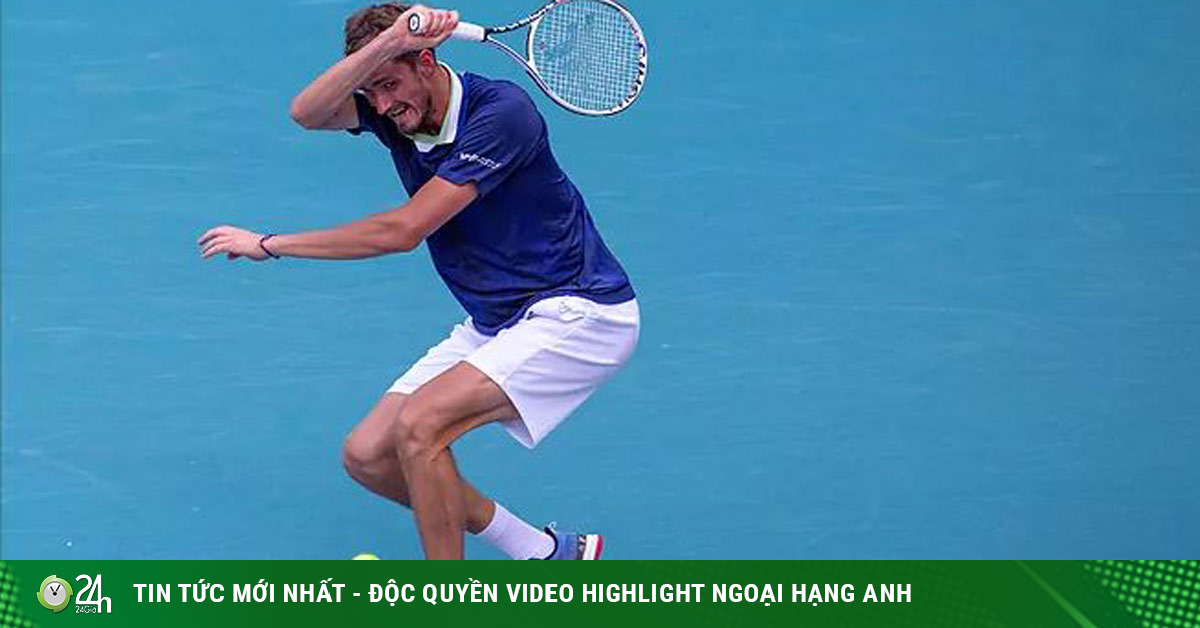 (Sports News) Daniil Medvedev has just announced to the public that he will have to be away from the tennis court for about 2 months because of surgery for herniated disc. This is quite good news for Novak Djokovic at the moment.

Medvedev took 2 months off because of disc surgery, Djokovic kept the world No
On his personal page, world No. 2 male tennis player Daniil Medvedev has just announced that he has to take a 1-2 month break to recuperate after undergoing surgery for a herniated disc.
Daniil Medvedev taking 1-2 months off after disc surgery is good news for Novak Djokovic
"Hello everyone. I've been struggling with a herniated disc for the last few months. Together with my coaching staff, I've decided to do a minor surgery to fix the problem. I can will be out of action for the next 1 or 2 months and I will work hard to be able to return soon. Thanks for all the support, "said the young Russian star.
With Novak Djokovic, he can be secretly happy because at least in the next 1-2 months, this player does not have to face the risk of being retaken the world No. 1 by Medvedev, despite the fact that Nole will have to defend until then. 3,530 points on the ATP rankings in this year's clay season.
Federer praised by Serena's old teacher as the greatest of all time
Recently, Rick Macci, a coach who once led two famous sisters Venus and Serena Williams posted on his YouTube channel a video praising Roger Federer.
"Let's talk a little bit about this player right here," Macci said, gesturing at a Federer poster. "In my opinion, the best tennis player of all time would have a role model like this."
"You can talk about his speed, his quickness, his balance, his agility, his flexibility in play (Federer). But more important is temperament. If he makes a mistake, you don't even know what happened. If you want your child to be better, let him watch Federer play," Macci said.
"Little Nadal" admires Mbappe
Carlos Alcaraz, a tennis player known as the heir of Rafael Nadal, in addition to his tennis talent, is also very passionate about football and chess. The 18-year-old Spaniard "Morning Star" who has just won a ticket to the Miami Masters men's singles final is also a big fan of PSG and France's striker Kylian Mbappe.
Speaking to the press, Alcaraz said of the idol: "I hope that every team wants to have Mbappe in their team."
Young American track and field talent died after being hit by a car
Eli Cramer, an American track and field athlete and sophomore at Milligan University (Tennessee), has died at the age of 21 after being hit by a car while he and his school's track and field team were training in Williamburg. April 1 night (local time).
Male track and field athlete Eli Cramer (No. 982) tragically died after being hit by a stranger while practicing
Two of Cramer's teammates were also injured in this traffic accident. According to Marca, the driver who caused the above serious car crash was arrested by Virginia police while driving away from the scene.
STAR Olympic gymnastics Spain has to suspend his career
The Marca daily reported that Nestor Abad, a famous Spanish gymnast, is currently temporarily taking a break from training and competition on the advice of his doctor after an MRI scan showed he had a stroke. myocarditis and mild stroke.
The 29-year-old star's pumping ventricular function is operating below a minimum. Doctors have advised Abad to pause training and competition to rest his body after they still have not found the cause and treatment of his illness.
Source: https://tcdulichtphcm.vn/the-thao/nong-nhat-the-thao-sang-3/4-medvedev-nghi-2-thang-djokovic-duo…Source: https://tcdulichtphcm.vn/the-thao/nong-nhat-the-thao-sang-3/4-medvedev-nghi-2-thang-djokovic-duoc-loi-c28a28892.html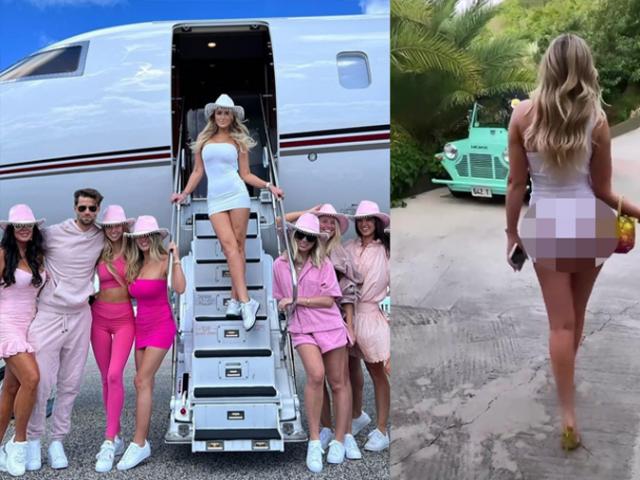 (Sports news, golf news) The money is not spent, the fiancée of the super-rich golfer invites the "beautiful boys and girls" to have fun and celebrate winning the bachelor's degree.
According to Dang Duc (Synthesis) (Ho Chi Minh City Tourism Magazine)
.