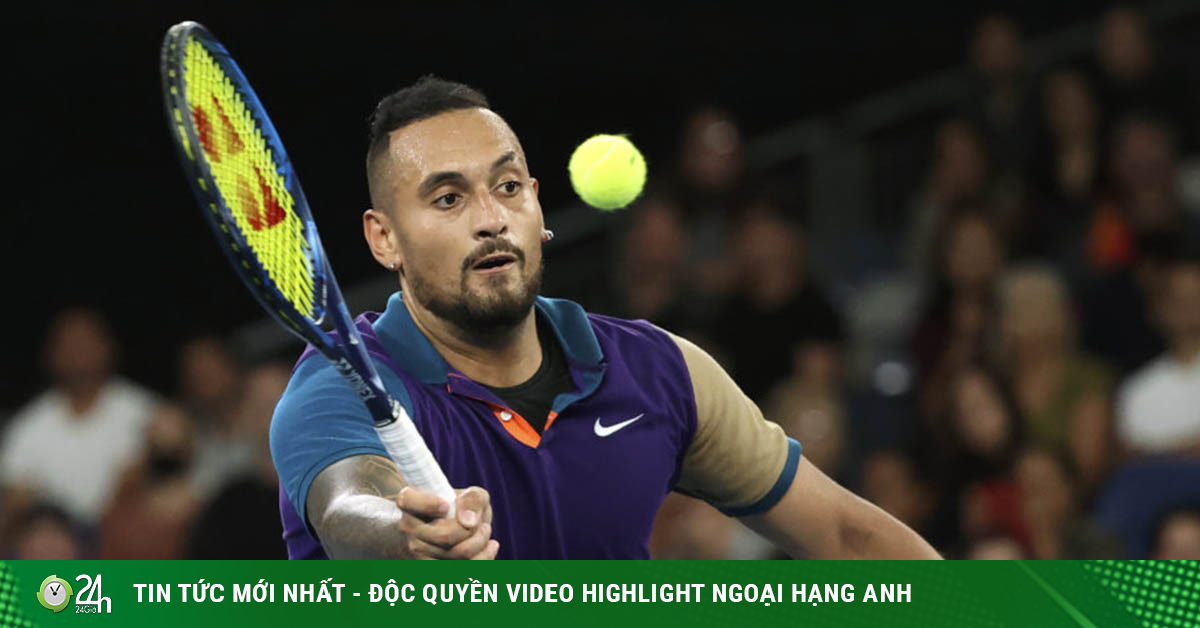 (Sports News) World No. 1 player Novak Djokovic will be allowed to attend the first Grand Slam tournament of the year without vaccination.

Djokovic receives special "exemption" to attend the Australian Open
According to the latest information from the Australian Open organizers, world No. 1 player Novak Djokovic will be allowed to participate in the first Grand Slam tournament of the year under a special "exemption". So Nole can participate in the tournament without knowing if he has been vaccinated against covid-19 or not. Until now, the Serbian tennis player has kept secret information about his vaccination status. Djokovic is currently in Marbella practicing before going to Melbourne to attend the Australian Open.
Djokovic is currently the most successful tennis player in Australian Open history with 9 titles. With the official participation in the tournament, Djokovic has the opportunity to win the 10th time and the 21st Grand Slam title in his career. The first Grand Slam tournament of 2022 will start from January 17 to January 30.
Khabib's former teacher revealed the conditions for "Eagle" to return
Javier Mendez, former coach of Khabib Nurmagomedov believes that the prospect of the "Russian Eagle" reappearing is not impossible. Remember, after successfully defending the lightweight belt against Justin Gaethie at UFC 254, Khabib Nurmagomedov shocked the MMA village with his retirement announcement.
There is still a possibility that Khabib will play again
As revealed by Javier Mendez, former teacher Khabib, "Russian Eagle" misses the feeling of competing, but the former UFC king can only re-appear with the consent of his mother. Therefore, UFC President Dana White needs to convince the fighter's mother.
Joshua devotes all his efforts to reclaim 4 belts from Usyk
Remember in September 2021, the world boxing village was shocked with Oleksandr Usyk's victory over Anthony Joshua. This victory helps the Ukrainian boxer win 4 world championship titles including WBA (heavyweight), WBO, IBF and IBO previously held by Joshua. Currently, the British boxer is practicing hard to prepare for a rematch with Usyk to reclaim the 4 belts he worked so hard to win.
"Bad boy" Kyrgios withdraws from ATP 250 due to asthma
Nick Kyrgios was forced to withdraw from the Melbourne Summer Set due to asthma, just six hours before his opening match against Slovakia's Alex Molcan. The withdrawal leaves Kyrgios with just one Sydney Tennis Classic warm-up before he begins his Australian Open campaign at home. The 26-year-old has not competed since the Laver Cup at the end of September last year.
Kyrgios withdraws from Melbourne Summer Set
Costa continues his middleweight career
Not long ago, UFC president Dana White said Paulo Costa will compete in the heavyweight division in the future. Because last October, the match between Costa and Marvin Vettori at UFC Vegas 41 had to be pushed to heavyweight instead of middleweight because Costa could not lose weight in time. But recently, Costa's manager Wallid Ismail confirmed that the Brazilian boxer will continue his career in the middleweight.
Hamilton still has no sound
Lewis Hamilton and Mercedes team leader Toto Wolff were absent from the F1 gala in Paris last month. That action made the new FIA president Mohammed Ben Sulayem unhappy. Sulayem himself sent a message to ask for Hamilton, but the British driver was still silent.
Logan Paul scolds Mayweather for not paying him
Logan Paul recently called Floyd Mayweather a charlatan, a "rat", because Mayweather refused to pay the YouTube star after their boxing match last June. The match has racked up more than 1 million cable TV purchases and was a huge success, but Paul said he's still asking for money. "The filthy rat hasn't paid me for six months. Okay, me and my boxer friend KSI will soon get back the money he stole," Paul wrote on Instagram.
Logan Paul & Floyd Mayweather in boxing match June 2021
Hamilton did not win F1, the house still acted unexpectedly
Lewis Hamilton lost the match with Max Verstappen for the F1 championship season 2021, but the bookie Paddy Power took a surprise action when they announced that they were still paying winnings to those who had bet on Hamilton. On the homepage of this bookie it reads: "Verstappen won thanks to a suspicious incident and this was not a deserved victory. We will still pay the winnings to everyone who bets on both drivers."
UFC heavyweight champion wants to invade boxing
UFC heavyweight champion Francis Ngannou has recently spoken out that he wants to try his hand at boxing matches and considers this a condition for him to renew his contract with UFC. "Boxing is going to be an opportunity I don't want to pass up, whether I stay in the UFC or not. I'd love to have that opportunity if I renew with the UFC, and would regret not trying my hand at boxing before I retire. Tyson Fury or Deontay Wilder, I want to be at their level," Ngannou said.
Ferrari is training son Schumacher
The Ferrari team admits they are training and regularly monitoring the progress of Mick Schumacher, in the hope that Mick will compete for the team of his father, legendary Michael Schumacher. Ferrari boss Mattia Binotto said: "Ferrari engineers have been guiding him for the past year at our driver academy. Next year we will continue to monitor the development of Mick."
Source: https://tcdulichtphcm.vn/the-thao/nong-nhat-the-thao-toi-4/1-djokovic-nhan-quyen-34mien-tru34-da…Source: https://tcdulichtphcm.vn/the-thao/nong-nhat-the-thao-toi-4/1-djokovic-nhan-quyen-34mien-tru34-dac-biet-du-australian-open-c28a23088. html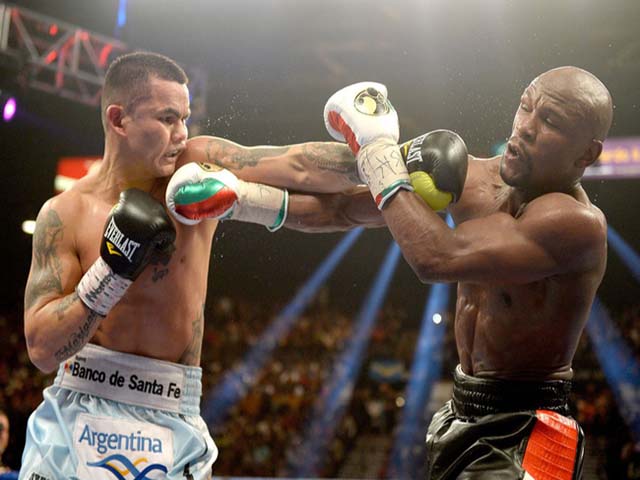 (Sports News) So far, being punched by Maidana is still a moment Mayweather does not want to talk about.
According to QD (General) (Ho Chi Minh City Tourism Magazine)
.