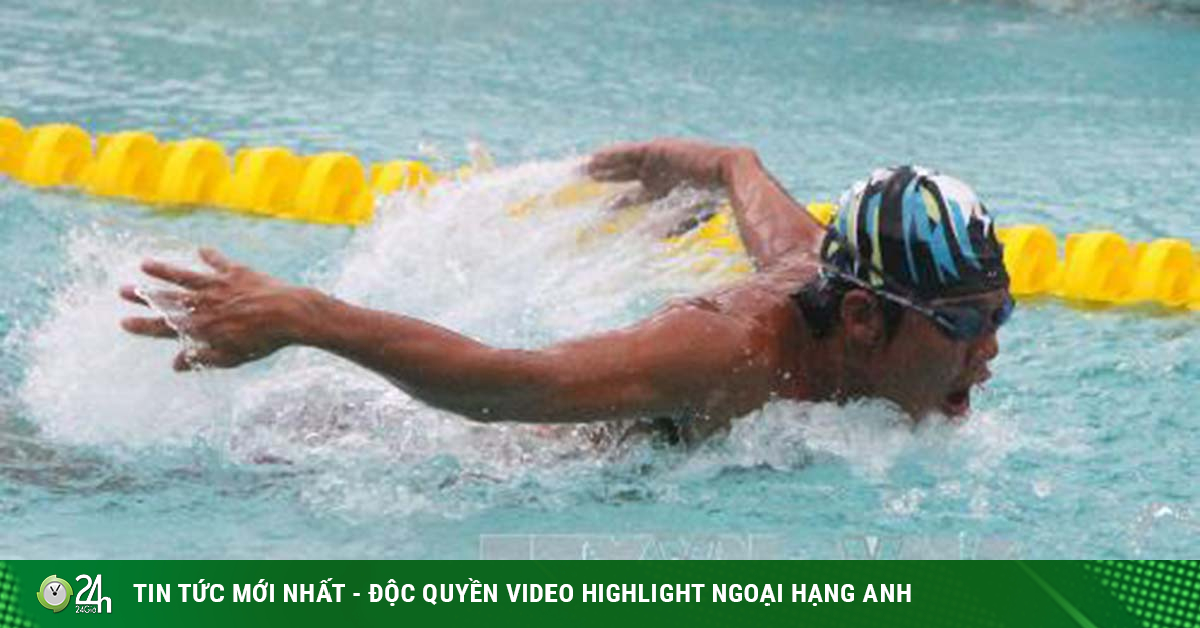 Thursday, August 26, 2021 19:06 PM (GMT+7)
(Sports News) Vo Thanh Tung was unsuccessful in the men's 100m freestyle qualifying round of the Paralympic Games.
Vo Thanh Tung unsuccessfully competed in the men's 100m freestyle qualifier
Vo Thanh Tung entered the qualifying event in the men's 100m freestyle at the 2021 Paralympics. Competing in the first lane, Thanh Tung had a good record in the first 50m when he finished 3rd in the lane. However, in the last 50m, he let the 3 opponents behind him pass and finish in the end with a time of 1 minute 20 seconds 51. This achievement was not enough for Vo Thanh Tung to qualify.
Results of the 1st lane of the men's 100m freestyle qualifying round
Trinh Thi Bich Nhu failed in the 200m medley qualifying round
Also not having a good performance like Vo Thanh Tung is swimmer Trinh Thi Bich Nhu in the qualifying round of the individual women's 200m medley. Bich Nhu only finished last in lane 1, after the first 100m she was last and was about 3 seconds behind the person in front and the gap widened to about 17 seconds when the race ended.
Results in lane 1 in the individual women's 200m medley qualifying round
Djokovic was called a "wet child" by tennis beauty Bouchard
Recently, beautiful tennis player Eugenie Bouchard attended a game called "Word Rally" on Tennis Channel, where she is taking on the role of commentator.
In this game, the Canadian tennis woman has to quickly say a word that she imagines related to a topic raised by another person. When the topic "Djokovic" was brought up to challenge Bouchard, she called the reigning world No. 1 tennis player "Crying child". Meanwhile, Nadal is associated with Bouchard "The Beast", and the first word about Federer that comes to her mind is just the name "Roger".
Bouchard attracted attention when he dyed his new hair platinum and made fun of Djokovic
Video of Djokovic being teased by Bouchard:
Michael Jordan "plays big": Renting a yacht for $ 4 million / month for summer vacation
Recently, on a summer vacation along the Croatian coast, basketball legend Michael Jordan spent a lot of money on a yacht that costs up to $4 million a month. According to Mundo Deportivo, this "super luxury toy" has a length of 95m and can accommodate 12 tourists and 29 crew members.
NBA legend Michael Jordan dared to rent a yacht for $ 4 million / month
La Vuelta's leading runner was kicked out of the tournament for drinking a few beers
Stage 10 of the cycling race around Spain (La Vuelta) 2021 has just ended with the victory belonging to Michael Storer (DSM team). Meanwhile, leading the individual achievement rankings after this stage is Odd Christian Eiking (Intermarché team).
According to Marca, 4 years ago, this Norwegian driver was once his racing team at that time, FDJ, liquidated his contract early and expelled from La Vuelta 2017 because he went out drinking 2 beers on the street. .
Vietnamese-Thai tennis player Son Kwiatkowski "out of doors" to attend US Open
At the first qualifying round of the US Open 2021 yesterday (August 25), Thai-Son Kwiatkowski, an American male tennis player whose mother is Vietnamese, had an unfortunate defeat when facing No. 2 seed Francisco Cerundolo with the score. after 3 sets respectively 0-6, 7-6 (5), 4-6. Going to the next round, the Argentine representative Cerundolo will meet his compatriot Juan Pablo Ficovich.
Tragic: Czech mountain climber died while conquering Mont Blanc
Marca newspaper reported sad news when a Czech mountaineer died while climbing the famous Mont Blanc, a mountain between France and Italy with an altitude of 4,810m above sea level. This unfortunate athlete may have slipped because of the slippery road caused by a rain when trying to conquer the "roof of Western Europe".
Source: https://tcdulichtphcm.vn/the-thao/nong-nhat-the-thao-toi-26/8-thanh-tung-that-bai-o-vong-loai-10…Source: https://tcdulichtphcm.vn/the-thao/nong-nhat-the-thao-toi-26/8-thanh-tung-that-bai-o-vong-loai-100m-tu-do-nam- c28a13958.html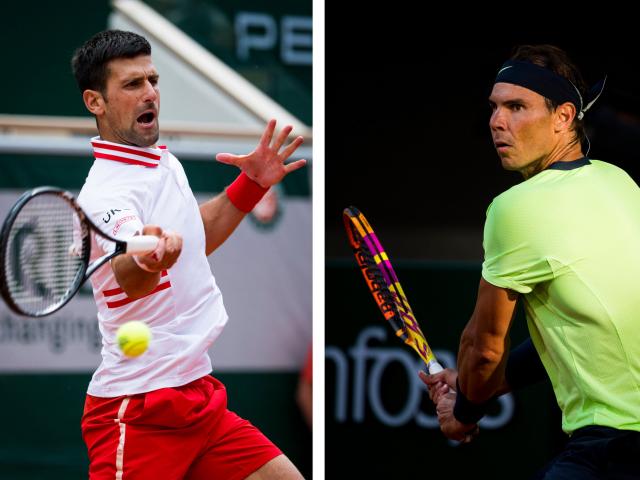 (Sports News, Tennis News) Weekly Tennis Newsletter from August 17-23: According to a tennis legend, Djokovic does not easily conquer the title…
.