Friday, August 13, 2021 19:14 PM (GMT+7)
(Sports News) Former Roland Garros champion Adriano Panatta hailed Roger Federer as a unique tennis player.
Federer is a "unique" tennis player
Former Roland Garros champion Adriano Panatta wrote a letter of gratitude to Roger Federer on the occasion of the Swiss tennis player's 40th birthday: "Dear Federer, first of all, best wishes for the birthday boy. his 40th birthday.
I don't remember exactly when he first competed, but I remember very well the impression he made on me: you were little more than a kid, but you had something different from the rest. The elegance of the shots, the fluidity of the movements: You are special. You're a unique, inimitable, perhaps the strongest, certainly the greatest tennis player."
Roger Federer
Nishikori plays better thanks to Tokyo Olympics
Japanese tennis player Kei Nishikori shared that he has started to play much better since the Tokyo Olympics. The former world No. 4 reached the quarterfinals of the Tokyo Olympics before losing to world No. 1 Djokovic. Last week at the Citi Open, Nishikori entered a semi-final for the first time since 2019 before losing to McDonald's.
"Well, I feel better playing since the Olympics. I don't really know why, but maybe, you know, it's a big tournament and it's played at home, I've known the venue for a long time, and I don't know why, but I started playing. much better and more confident," said Nishikori.
Mayweather buys $18 million mansion
Floyd Mayweather just bought a beachfront mansion in Miami worth up to 18 million USD. This villa has full facilities such as cinema, gym, pier, swimming pool and parking for about 10 cars, 9 bedrooms and 10 bathrooms.
Mayweather's Newly Bought Mansion
Khabib is inferior to clones by 4 skills
Coach Javier Mendez commented on his two excellent students, Khabib Nurmagomedov and Islam Makhachev: "The Islamic skills Khabib never had were wrestling, judo wrestling, leg sweeping and tripping. I mean Khabib has those skills but can't reach the level of Islam now."
Halep satisfied despite being eliminated from Canada Open
Two-time Grand Slam champion, Simona Halep made her first appearance in four months with a match against Danielle Collins in the second round of the Canadian Open. After nearly 3 hours, the Romanian player lost with a score of 6-2, 4-6, 4-6. However, the number 10 player in the world still feels satisfied with his performance.
"Very pleased with my performance today. It's a bit of a surprise because after 3 months where you can't play much tennis, you come and play for 3 hours against an opponent who is in very good form, she has won matches and tournaments. recently. So I'm really pleased with the way I played," Halep said.
Aston Martin withdraws appeal for Vettel
Aston Martin finally decided to withdraw its appeal after being rejected by the FIA ​​for the first time. Earlier, the FIA ​​decided not to recognize Sebastian Vettel's results at the Hungarian GP despite the German driver finishing in second place. The reason is that Vettel's AMR21 car has only 0.3 liters of fuel left after the race, not meeting the minimum requirement of 1 liter.
Source: https://tcdulichtphcm.vn/the-thao/nong-nhat-the-thao-toi-13/8-federer-duoc-ca-ngoi-la-tay-vot-do…Source: https://tcdulichtphcm.vn/the-thao/nong-nhat-the-thao-toi-13/8-federer-duoc-ca-ngoi-la-tay-vot-doc-nhat-vo-nhi- c28a13012.html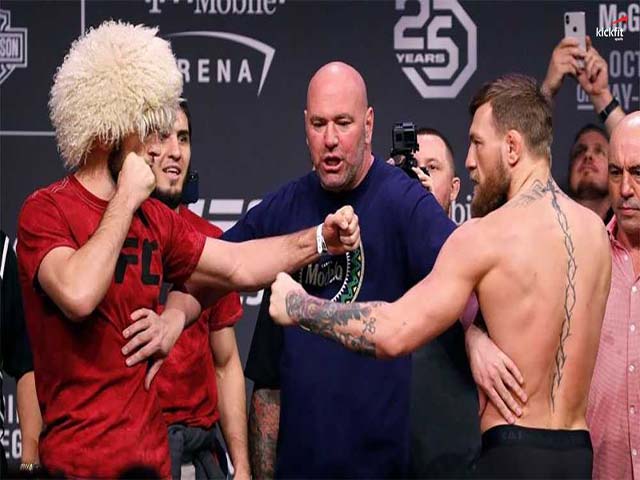 (Sports news) According to the recent revelation of "Russian Eagle" Khabib Nurmagomedov, it was the UFC organizers who forced Khabib to…
.