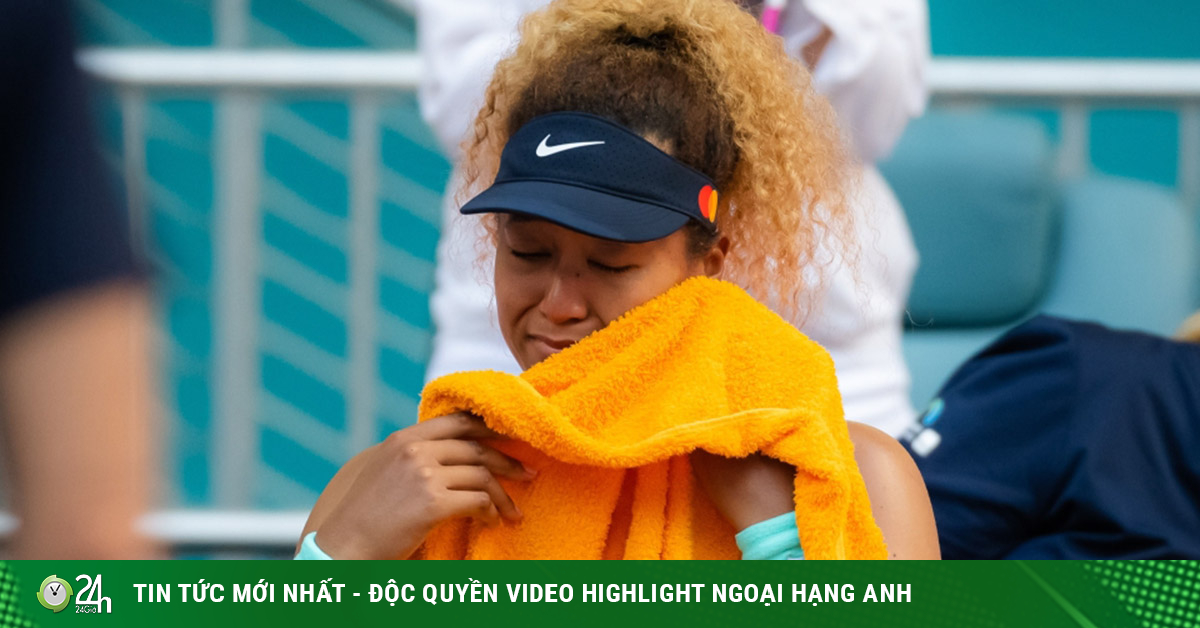 (Sports news) Naomi Osaka held back tears after she beat Belinda Bencic to reach the Miami Open final.

Osaka almost cried after reaching Miami Open final
Naomi Osaka held back tears after she beat Belinda Bencic to reach the Miami Open final against world No. 1 Iga Swiatek.
Osaka tried to hold back her tears
The Japanese female tennis player shared: "I was almost crying. This tournament means a lot to me. It's my first time being a finalist here and I'm really grateful. It's been a long time since I've been to a final – I think it was last year's Australian Open. so thank you so much, I really love you from the bottom of my heart."
Hamilton welcomes Vettel's return
On his personal Instagram page, Lewis Hamilton re-shared a picture of Sebastian Vettel from the official Aston Martin page with the message welcoming the German driver back: "Covid is no joke, welcome back". As is known, Vettel was absent from both the first two stages of the Bahrain GP and Saudi Arabia GP because he was positive for Covid-19.
In the Miami Open final, the "queen" Swiatek waits for a new miracle
The 6-2, 7-5 victory over Jessica Pegula helped Iga Swiatek enroll in the Miami Open final (against Naomi Osaka). Even if they beat Osaka, the new world No. 1 will become the 4th player to complete the "Sunshine Double", winning both the Indian Wells and the Miami Open in the same year. Before Swiatek, Stefanie Graf (1994 and 1996), Kim Clijsters (2005) and Victoria Azarenka (2016) were rare names to do this.
Bad boy Kyrgios got drunk with his beautiful girlfriend after the Miami Open controversy
Video of Nick Kyrgios' loss to Jannik Sinner in the 4th round of this year's Miami Open: In the fourth round of the Miami Open men's singles on March 29, Nick Kyrgios was penalized by the referee Carlos Bernardes for a game loss in a 6-7 (3), 3-6 defeat to Jannik Sinner for smashing his racket and arguing. referee.
Not long after that incident, unruly Australian tennis player Kyrgios has just showed on his personal Instagram photos of him and his beautiful girlfriend Costeen Hatzi, just going to Bakan Mexican restaurant for lunch while enjoying tacos and Drink cocktails in Miami yesterday (March 30). Kyrgios also happily captioned a photo of his "muse": "My beautiful queen, you are still drunk".
Nick Kyrgios happily took his beautiful girlfriend Costeen Hatzi to a Mexican restaurant after the incident at the Miami Open
Thiem has confirmed that he has just returned to the competition with Covid-19
Sharing on his personal Instagram page, Dominic Thiem announced that he had just tested positive for the SARS-CoV-2 virus on March 30.
A day earlier, the Austrian tennis player, despite being ranked as the number one seed of the Challenger Marbella tournament in Spain, was shocked to lose to Argentine national rival Pedro Machin 3-6, 4-6 in the first round. This is Thiem's ​​first match after months of treatment for a wrist injury.
Currently, the possibility that the former US Open champion 2020 can recover from Covid-19 in time to attend the TP 250 Marrakech Open (April 4-10) that he signed up for is still open.
Dominic Thiem confirmed to have Covid-19 right after the shock defeat in Marbella (Spain)
The world darts champion is about to appear in court for sexual assault of women
Ted Hankey (54), a two-time World Professional Darts Champion, was accused of sexually assaulting a woman in Cheshire (a county in north-west England) last September. Currently, the star nicknamed "The Earl" has been released on bail, but according to the Daily Mail, he will have to appear in court next Wednesday (April 6).
Spanish ski star hit his head on a cliff through critical condition
The Freeride World Tour, an organization specializing in hosting world-famous ski tournaments, has confirmed that athlete Aymar Navarro has just escaped the danger and is no longer life-threatening.
The Spaniard hit his head on a cliff while competing on the slope at the tournament final in Bec des Rosses (Verbier, Switzerland) on March 26.
Former F1 King Vettel recovered from Covid-19, will compete in Australia
According to Sport (Spain), Sebastian Vettel has recovered from Covid-19 and will attend the Australian Grand Prix with the official race taking place at Albert Park racetrack (Melbourne, Australia) on April 10. Previously, because he was positive for the SARS-CoV-2 virus, the German star, who has won the F1 world championship four times in a row (2010-2013), missed the first two races of the 2022 season in Bahrain and Saudi Arabia. .
Source: https://tcdulichtphcm.vn/the-thao/nong-nhat-the-thao-toi-1/4-osaka-suyt-khoc-sau-khi-vao-chung-k…Source: https://tcdulichtphcm.vn/the-thao/nong-nhat-the-thao-toi-1/4-osaka-suyt-khoc-sau-khi-vao-chung-ket-miami-open-c28a28774. html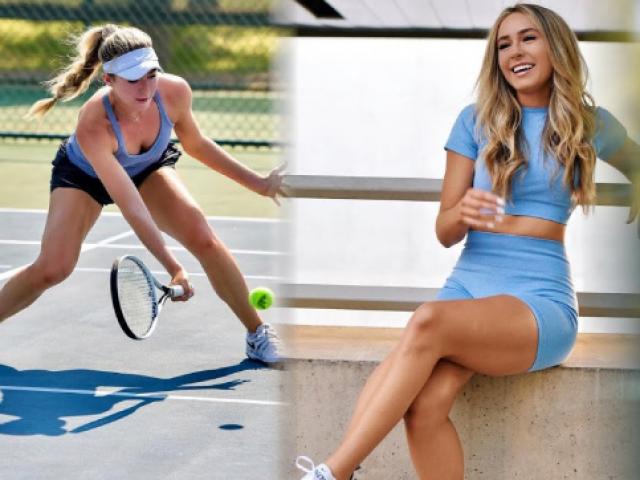 (Sports news, tennis news) The beauty of the tennis village went through a difficult time after revealing the shocking truth.
According to Dang Duc (Synthesis) (Ho Chi Minh City Tourism Magazine)
.