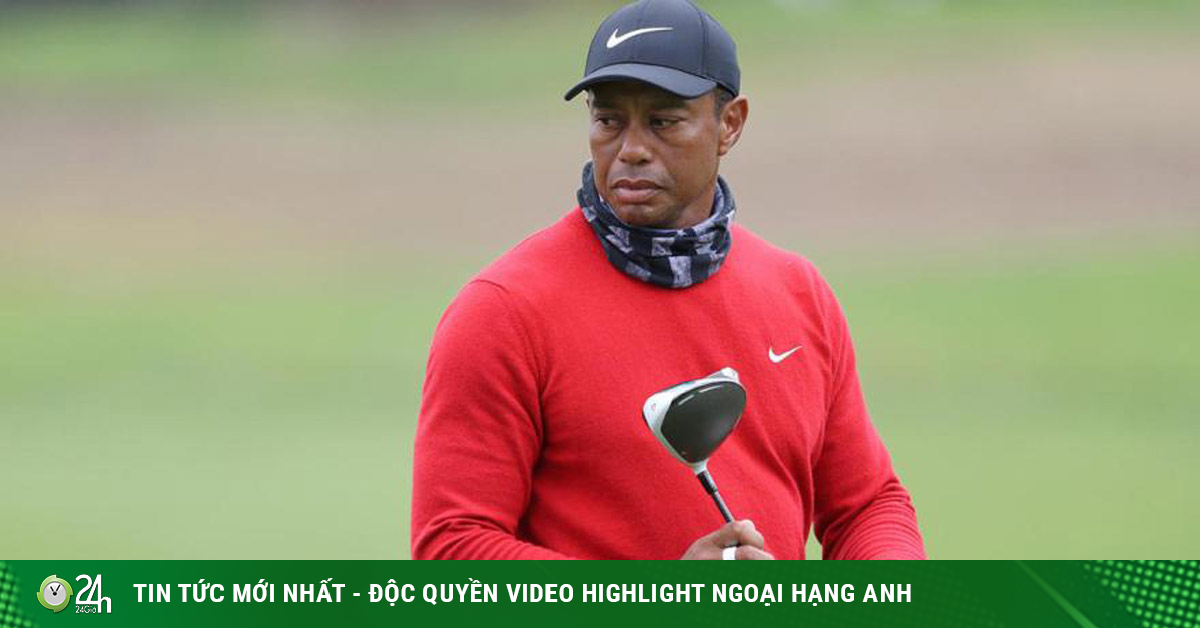 (Sports News) Former world No. 1 golfer Tiger Wood has made an impressive comeback when he is no longer on crutches after undergoing a long course of treatment after a rather severe traffic accident that he had encountered 8 months ago.

Tiger Wood returns to the golf course after a terrible accident
Recently, on Twitter, the account TWLEGION posted a photo of Tiger Wood watching his son, Charlie compete in a junior golf tournament in Florida (USA). This is the first time "Super Tiger" has appeared in public after being involved in a serious traffic accident 8 months ago that caused him to break his tibia and fibula in both legs.
Tiger Wood has just returned to the golf course after a traffic accident 8 months ago
The good news is that Tiger Wood is no longer on crutches when moving and many fans expect the former American world number 1 to soon return to compete in professional golf tournaments in the near future.
"Super tiger" comes to the golf course to watch his son compete when he doesn't need crutches
Fury called defeating General Wilder a "fool", waiting for the next 2 important matches
After having just won the 2nd consecutive victory in 3 confrontations with Deontay Wilder to successfully defend the WBC and The Ring world heavyweight boxing championships, Tyson Fury mocked the American opponent who had just been beaten. He knocked out in the 11th round.
"He (Wilder) didn't like me at all. Do you know why? Because I knocked him down 3 times in the last match. I'm an athlete, I approached him to show him some love and respect for his opponent, but he didn't want to reciprocate. That's Wilder's problem. He doesn't know how to admit defeat. He's an idiot," Fury said.
Fury beat Wilder in round 11
Video of the 3rd fight between Tyson Fury and Deontay Wilder:
Prisoners are about to play chess for the world championship
The International Chess Federation (FIDE) has decided to organize an Intercontinental Chess Championship between world prisons. In the first organized, this tournament will take place on October 13 and 14, including 43 teams from 31 countries will be divided into 6 competing groups.
This tournament is jointly organized by FIDE and the Cook County Sheriff's Office (Chicago, USA). Female prisoners and juveniles in captivity can also compete in this special chess tournament.
The coach of the US billion dollar tournament was investigated for suspicion of racism from… 10 years ago
According to Marca, the American Football Association (NFL) is investigating Las Vegas Raiders coach Jon Gruden after he was accused of racist actions against the executive director of the NFL Players Association. , DeMaurice Smith, in an email 10 years ago.
In an email to Smith in July 2011, Gruden called the man's lips as thick as "Michellin tyres". The American Professional Rugby League mentioned above is a sports tournament with billions of dollars in revenue each year.
Former Tour de France champion almost reappeared during the Covid-19 season
Recently, sharing in La Gazzetta dello Sport, famous former cyclist Alberto Contador revealed that he almost returned to the track to attend last year's Giro d'Italia during the Covid-19 season after announcing the prize. technology in 2017.
"Last year, during self-isolation because of the Covid-19 pandemic, I practiced a lot. My physical data is still the same as before I retired. I gained a few kilos but when I got back to work I was able to get back to my normal weight. There was a time when I thought about returning to competition, but only for one race, which is the Giro d'Italia," the star said.
Alberto Contador is the only Spanish cyclist in history to have won all three of the world's biggest cycling races: Tour de France, La Vuelta and Giro d'Italia.
Source: https://tcdulichtphcm.vn/the-thao/nong-nhat-the-thao-sang-11/10-tiger-wood-tai-xuat-sau-tai-nan-…Source: https://tcdulichtphcm.vn/the-thao/nong-nhat-the-thao-sang-11/10-tiger-wood-tai-xuat-sau-tai-nan-Giao-thong-c28a17305.html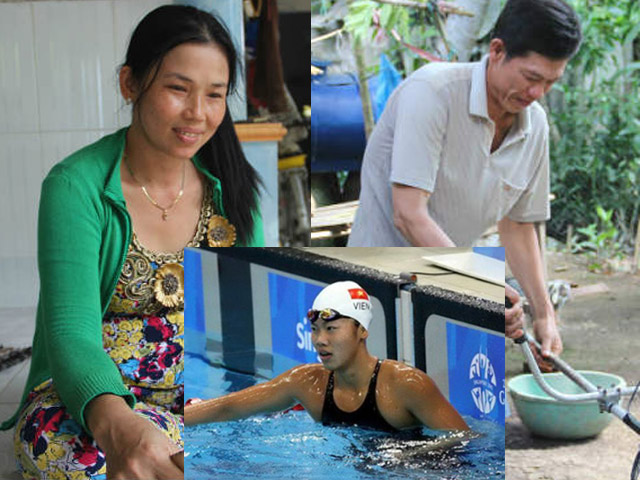 (Sports news, swimming news) Anh Vien's family said that no one was surprised by the decision to quit playing in the national team…
According to Dang Duc (General) (Ho Chi Minh City Tourism Magazine)
.