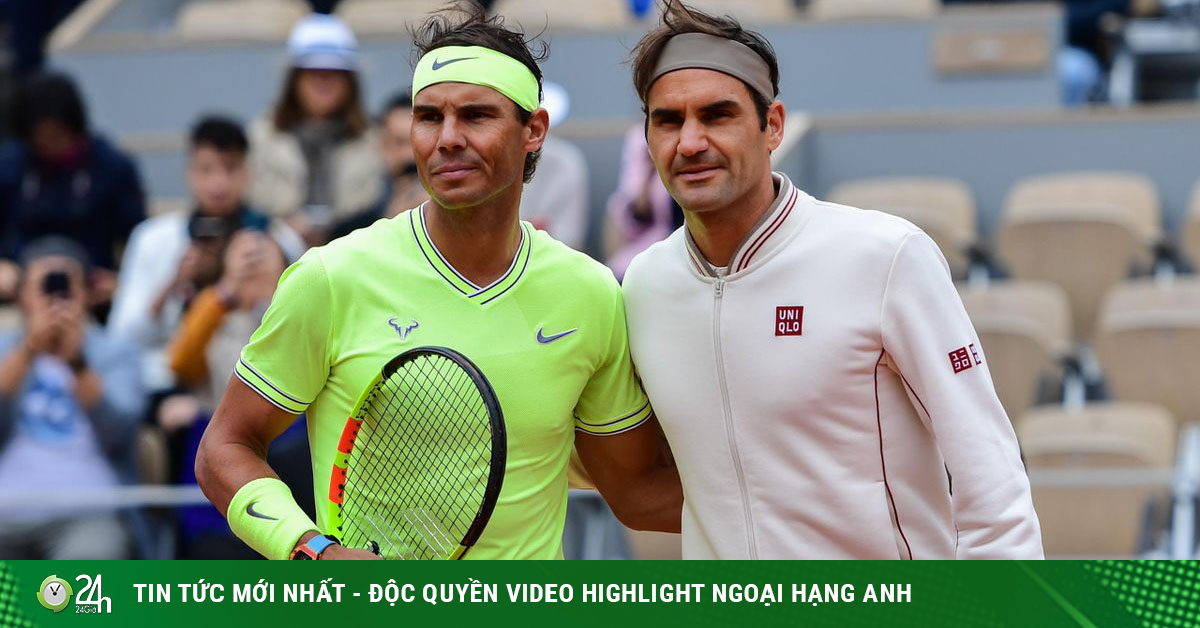 (Sports News) Rafael Nadal admits that he is no better than Roger Federer.

Nadal does not dare to claim to be better than Federer
The Spaniard shared: "I am very happy with the number of titles that I have won. Arguments about I'm better than Federer are stupid, because he's won more than me at this point. I can't get ahead of him, and that probably won't change for the rest of my career.
Nadal and Federer
Federer has been an example to all of us. Federer and I are different, we have different styles of play, but I'm trying to copy him and improve often. Right now it's not appropriate to talk about combining or surpassing Federer, because I'm not there yet."
McGregor wins UFC on one leg
On his personal Twitter page, the Irish boxer replied to a fan: "I have become a master at fighting with one leg since recovering from ACL (anterior cruciate ligament) in 2013. I won got all his UFC titles with just 1 foot. That's why I was able to move flexibly during the match even when it was broken and didn't fully support my body's weight until the last seconds of the round."
Verstappen confidently won the Mexican GP
Ahead of the 2021 Mexico GP, Red Bull's Max Verstappen said confidently: "I'm looking forward to racing here again, especially after not being able to come here for a long time. We're going to have a lot more fans with Checo (Perez) on the team, so I'm looking forward to seeing them all again at the track and of course hope we have a great day. I am very much looking forward to and eager to start the race, although I know that the battle for the top three will not be easy."
Vietnam Jiu Jitsu team won gold at the World Championship 2021
On the first day of competition (November 3) at the 2021 World Jiu Jitsu Championship held in the UAE, female boxer Dang Thi Huyen excellently brought home the gold medal in the 48kg category Fighting weight category U21.
Dang Thi Huyen won the gold medal in the Fighting content of the 48kg weight category at the age of U21, the World Jiu Jitsu Championship
In the final, she defeated the highly regarded Greek boxer Lagounari Georgia, who had previously defeated another Vietnamese boxer, Hoang Thi Hoai. On her journey to win gold, Dang Thi Huyen also surpassed Romanian boxer Ciornei Andreea.
The World Jiu Titsu (Jujutsu) Championship kicks off from November 3-11 in Abu Dhabi (UAE), bringing together a large number of boxers from more than 30 countries and territories to attend. The Vietnam Jiu Jitsu team attended with 11 members and competed on most competition days.
Fury was nominated for the best boxer in the UK for the past 20 years
Recently, Tyson Fury has reached the semi-finals of the UK's best boxer of the past 20 years, initiated by the Mirror. In addition to the WBC heavyweight champion, 3 other legends are also present, including Lennox Lewis (former 3 times heavyweight champion), Prince Naseem (2 times featherweight champion), Joe Calzaghe (former champion) 2 weight classes, with a record of 45 unbeaten matches throughout his career).
According to the rules, 4 boxers will be divided into 2 pairs to choose the last 2 boxers to enter the final, the results are based on votes from readers.
Raducanu is advised to choose Halep's old teacher as "master"
Greg Rusedski, former UK No. 1 tennis player, affirmed that Emma Raducanu has more than enough qualities to become the world's No. 1 female tennis player in the future. Not only that, but Rusedski also advised the US Open women's singles champion to work with expert Darren Cahill, who used to coach Simona Halep. Currently, Raducanu still does not have a coach after parting with his "real" teacher Andrew Richardson.
"Raducanu has the potential to become the number one female tennis player in the world, win countless Grand Slams if she maintains her current fitness and finds a good coaching staff. I can't wait to see who she chooses to do it. The new coach, even better if Darren Cahill, who has worked with Simona Halep, is the name Raducanu proposed," quoted Greg Rusedski on Tennishead.
Andy Ruiz wants to fight Joshua, Fury and Wilder in 2022
In the Last Stand Podcast radio show, Andy Ruiz admitted that he wants to compete in 5 fights in 2022. Even more shocking to know, the names that the Mexican boxer wants to fight are old opponents Anthony Joshua, Dillian Whyte, Deontay Wilder, Tyson Fury and new WBA, WBO, IBF heavyweight champion Oleksandr Usyk. Andy Ruiz last fought in May, when he defeated Chris Arreola.
McLaren has the first female driver in history
Recently, the McLaren racing team confirmed that it will select New Zealand female driver Emma Gilmour to participate in the Extreme E Championship terrain racing in 2022. Emma Gilmour, 42 years old, is also the first female driver in history. by McLaren.
Source: https://tcdulichtphcm.vn/the-thao/nong-nhat-the-thao-trua-4/11-nadal-khong-dam-nhan-gioi-hon-fed…Source: https://tcdulichtphcm.vn/the-thao/nong-nhat-the-thao-trua-4/11-nadal-khong-dam-nhan-gioi-hon-federer-c28a18983.html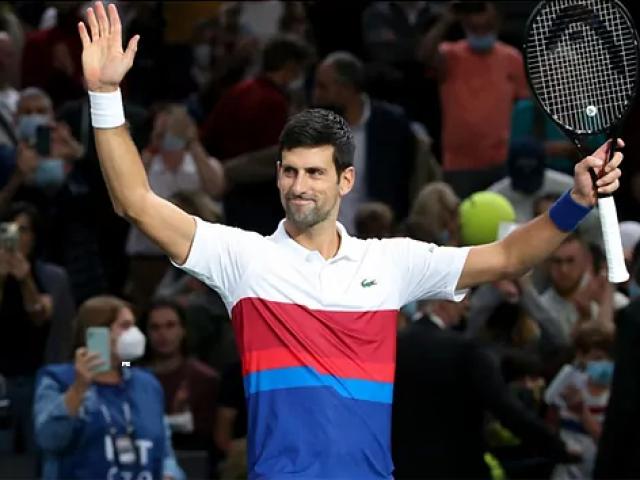 (Sports News) Novak Djokovic needs to reach the semi-finals of the Paris Masters 2021 and wait for Daniil Medvedev to fail to defend…
According to Do Anh (Synthesis) (Ho Chi Minh City Tourism Magazine)
.