(Sports news, volleyball news) It's been 28 years since Manganang was discovered to be a man, but the former volleyball player has known this for a long time.

Aprilia Santini Manganang was once the best female owner of volleyball in Southeast Asia, once the fear of many opponents in the region, including Vietnam. Last year 2021, people were surprised to learn that Aprillia was renamed Aprillio, a masculine name and the former female volleyball player officially regained her male gender.
Aprillio is happy with his fiancé
28 years ago, due to limited infrastructure and medical qualifications, no one discovered that Aprillio was a man, not a woman, as stated. This caused his family and everyone to think Manganang was female, but in reality the former volleyball player knew he was male.
Born with a male body, specific organs and a man's emotions, Manganang knew his gender during puberty and adulthood, but all thought he was female. The truth was only revealed when Manganang bravely stood up to admit he was a man, and when he underwent many surgeries and tests, he was officially a man.
Due to a complex biological disorder, Manganang has had to live with the female sex for 28 years, but he has helped Indonesian volleyball achieve certain successes. After being questioned by opponents, demanding a sex test in 2019, Manganang retires in 2020, it is like a safe landing when this smasher has previously suffered an injury.
Only after retiring, did Manganang bravely speak the truth to be returned to the normal sex. That made the owner of Indonesia happy, he cried many times because he was so happy. Recently, he also got engaged to a beautiful girlfriend.
Claudia is an Indonesian "hot-girl"
Without Manganang, it is unlikely that Indonesian women's volleyball would have won 1 silver medal at the 2017 SEA Games and 2 bronze medals at the 2013 and 2015 SEA Games, and the Vietnamese team would not miss the 2017 SEA Games silver medal (losing to Indonesia in the semi-finals).
Manganang suffered a disadvantage, but if he spoke up earlier to find out his gender, the opponents would not have suffered a disadvantage, competing with a man.
The most obvious proof that Manganang knew he was a man, because Aprillia had a girlfriend for a long time. When participating in an interview via the Close The Door podcast, the 28-year-old former smasher revealed this.
"When I was a girl, I had a girlfriend, but I felt that my life was being taken advantage of, so I was not comfortable. I was taken advantage of money, then lost my house. I can't get everything back. things from her", before getting engaged to his current girlfriend, Manganang had another girlfriend when he was a volleyball player. He was also cheated by his girlfriend to lose money and house.
Currently, the young Aprillio has put his past aside, he seems to be rewarded by life when he becomes an army officer and has a beautiful fiancée Claudia.
Source: https://tcdulichtphcm.vn/the-thao/34hung-than34-cua-bong-chuyen-nu-vn-biet-la-nam-van-lam-ngo-co…Source: https://tcdulichtphcm.vn/the-thao/34hung-than34-cua-bong-chuyen-nu-vn-biet-la-nam-van-lam-ngo-co-ban-gai-tu-lau- c28a24683.html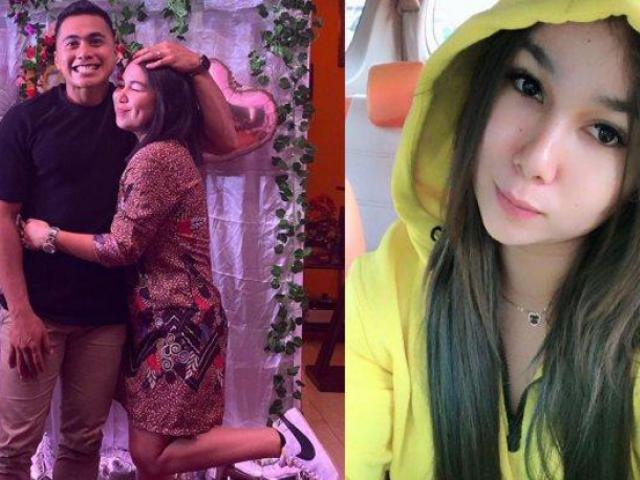 (Sports news, volleyball news) After turning volleyball in Southeast Asia as a female athlete, the current volleyball player…
According to the National Assembly (Ho Chi Minh City Tourism Magazine)
.