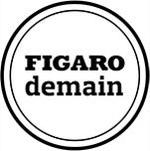 The "inclusive mask" has a glazed part that makes the mouth visible and allows lip reading.
Wearing the mask in the street, at the office … This injunction is a source of anguish for deaf and hard of hearing people for whom this barrier gesture complicates everyday life, since many read lips.
"Communication is made difficult, Solen explains, hard of hearing. I feel lost and I don't always dare to say it so I sometimes pretend to understand. " Like her, many find themselves isolated, including in their professional life. Julie is hard of hearing and runs a bakery with her partner. Wearing the mask, she "Vi
In order to avoid these inconveniences, some ask their interlocutor to remove their mask to talk to them. A request which often causes the incomprehension of certain witnesses, who can become violent. Lucie *, profoundly deaf, had two incidents that had a profound impact on her. His interlocutors were virulently insulted and one was almost hit. Removing her mask is also dangerous from a health point of view, as Nathalie emphasizes, hearing impaired and in fragile health. "Being a person at risk, I don't want people to take their masks down, although I do need lip reading to interact with them. It's too dangerous, she says. I am really in a bubble since communication is impossible. "
"The inclusive mask is easier to bear"
Yet the inclusive mask does exist. Also called a "window mask", it has a glazed part in the middle which makes the mouth visible and allows the wearer to read the lips. To date, two models have been approved by the Directorate General for Armaments (DGA): Masque Inclusif® produced by APF entreprises and Masques Sourire® produced by Odiora. Made in France, they cost 10.90 euros and between 13 and 15 euros respectively. The Secretary of State for Disabled People Sophie Cluzel has worked on the development of such masks and wears them on a daily basis. In order to make them more accessible, she insists: "It is important that production increases, which will in fact generate a drop in manufacturing costs and therefore in the unit price". A priority, she assures, since "The inclusive mask keeps the visual communication link, its use goes well beyond disability." The Minister specifically cites the hotel and childcare sectors where it would be very useful. An opinion shared by Matthieu Annereau, the president of the national association for the consideration of disability in public and private policies (APHPP): "The inclusive mask allows a global openness, he says. It is easier to endure which is not negligible in our societies where the mask could impose itself over time. "
Currently, Masque Inclusif®, whose models were the first to be approved, has produced 20,000 masks compared to the 2,000 initially planned. Its creator, Anissa Mekrabech, was inspired by her own experience, having bilateral deafness. She has just written a letter to the Minister of National Education in which she underlines the risks of a masked re-entry "without a window". She exposes the testimonies of parents of deaf children and worried teachers. Anissa Mekrabech believes in the development of this accessory, from which she has learned through testimonies that the usefulness was not limited only to deaf and hard of hearing people and those around them.
* The first name has been changed at the request of the person
---
Society, health, environment, education, energy
»Discover the actors and initiatives of change
---
.