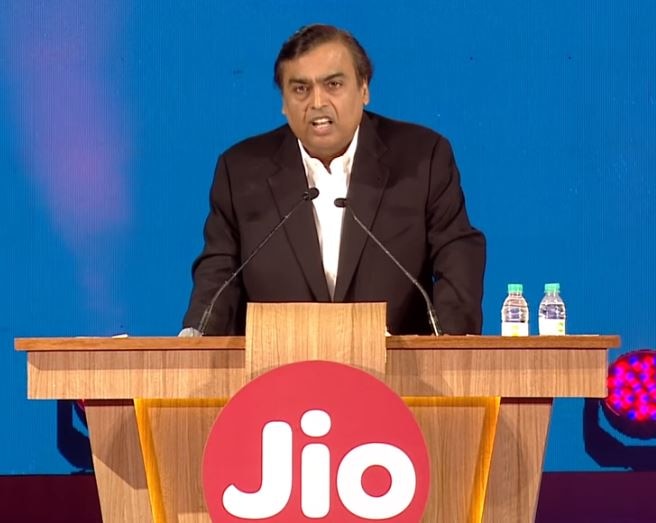 Today Reliance Industry can launch the most awaited cheap Jio 5G phone. The company can also announce a 5G rollout plan at Reliance AGM 2021. According to the news, it is also that the company can also present its affordable laptop in this annual general meeting, which will be named JioBook.
virtual event
The 44th Annual General Meeting of AGM Reliance Industries will be held today at 2 pm, the information of which has been given by the company itself. The company also informed in its public announcement that the livestream of the AGM will be done through JioMeet for all the shareholders of Reliance. Apart from this, this event can also be streamed virtually on YouTube for the general public. Jio 5G phones are expected to be included in the announcements during the AGM. Work is going on for a long time on this smartphone. Actually this phone was to be launched by December.
Plan to make operating system
Let us tell you that Reliance Industries company Jio received an investment of 33,737 crores from Google in the month of July last year. This deal includes a plan to make Android based operating system for 4G and 5G phones. This operating system can be called JioOS. The specification of Jio 5G phone has not been disclosed at the moment. However, it is believed that it can be mostly entry-level hardware.
5G network may be announced
Apart from Jio 5G phone, a big announcement related to the rollout of Jio 5G network can also be made during the Reliance AGM this month. Reliance Industry Chairman Mukesh Ambani had revealed in December that Jio 5G service will start in India from the second half of 2021. The telecom company is working on testing with Qualcomm company before the public rollout of the next generation network.
JioBook can also be launched
During the AGM, the company can also share information related to its low-cost laptop, which may be named JioBook. It has been claimed that it will come with 4G LTE connectivity and will work on Android based JioOS.
.