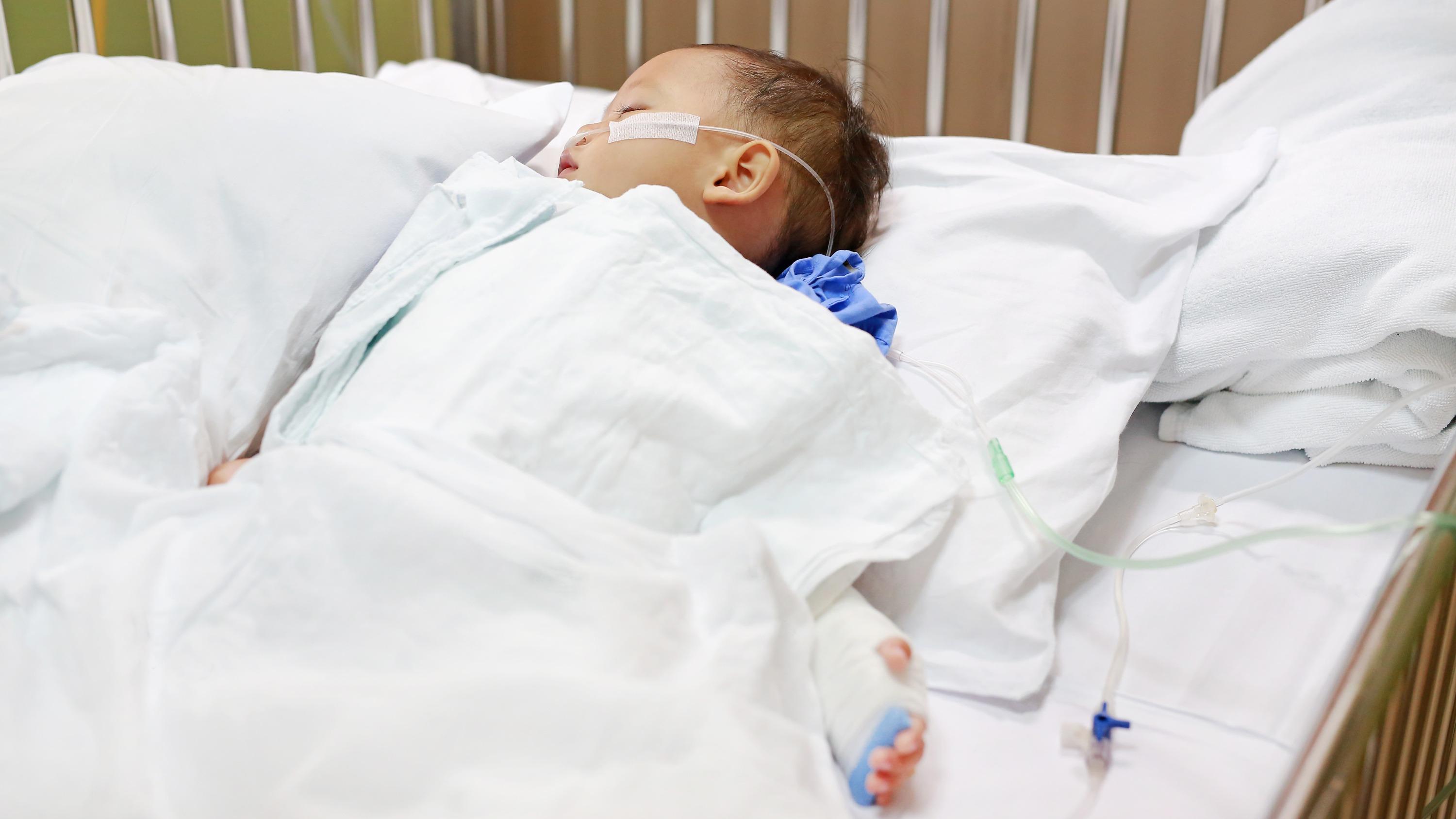 While the bronchiolitis epidemic has already reached higher levels than in previous years, it continues in a context of severe difficulties for emergencies.
The bronchiolitis epidemic, which is hitting French babies in an unprecedented way this year, has continued at a high level in recent days, health authorities detailed on Wednesday. "We expect the peak towards the end of the week"said Dr. Brigitte Virey, president of the SNPF, on Monday.
Last week was marked by a "continued increase in visits to the emergency room and hospitalizations for bronchiolitis in children under two years of age in metropolitan France"summarized the French public health agency in a weekly report. "The intensity of the epidemic (is) particularly marked throughout the metropolitan territory and in Guadeloupe"she insisted.
Between November 21 and 27, more than 3,000 children were hospitalized for bronchiolitis, an increase of 16% compared to the previous seven days. This represents more than half of hospitalizations for babies under two years old.
In the midst of a pediatric crisis
Common and highly contagious, bronchiolitis causes babies to cough and have difficult, rapid, wheezy breathing. If it is distressing for young parents, it is most of the time benign. In some cases, it may require a visit to the emergency room, or even hospitalization.
This epidemic has hit pediatric emergencies plunged into a crisis linked to unsatisfactory working conditions and a lack of staff. Under pressure, the Minister of Health launched a national emergency plan three weeks ago, says ORSAN, planned for exceptional health situations. The epidemic could however bend in the coming days, according to the National Union of French Pediatricians (SNPF), which brings together specialists practicing outside the hospital.
.