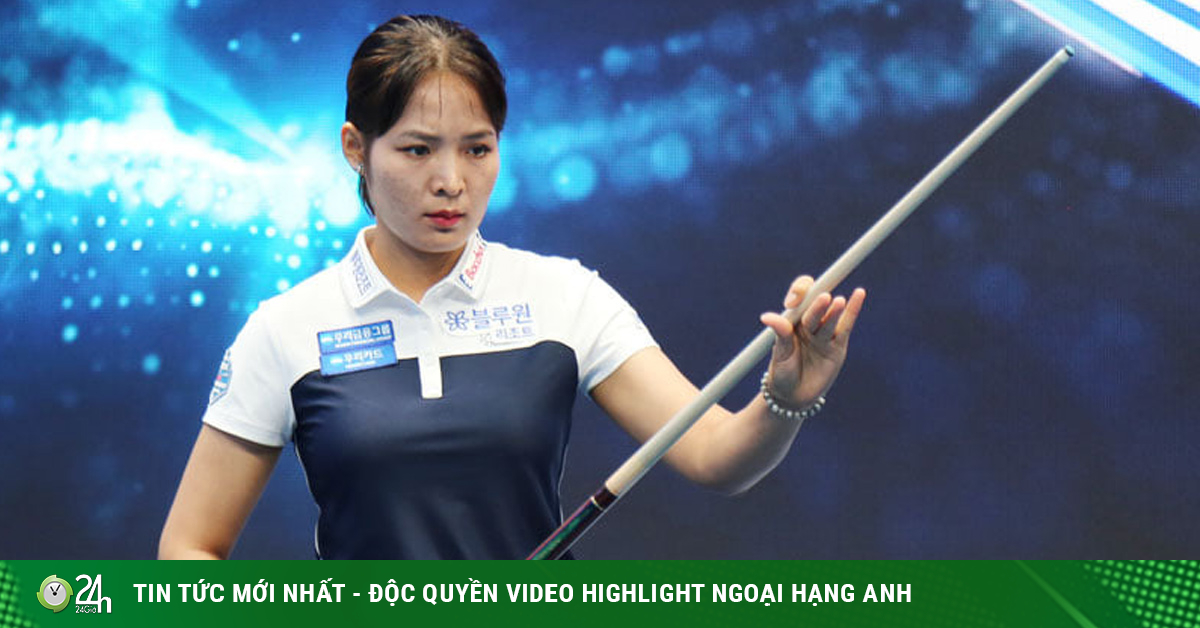 Sunday, June 20, 2021 19:06 PM (GMT+7)
(Sports news, billiard news) Competing with a series of beautiful super products, female player Sruong Pheavy was crowned champion at stage 1 of the LPBA Tour this season and received a large amount of money.
Pheavy's eye-catching muscles in the final against Kim Ga Young
The final match of stage 1 of the LPBA Tour season 2021/22 (3-band carom tournament for women held in Korea) took place at noon on June 20 between the two most beautiful and famous "pink balls" of the billiards village. a world is Sruong Pheavy and Kim Ga Young. The match takes place in the format of 5 wins 3 games, 11 points each game.
Pheavy upstream before Kim Ga Young with a series of beautiful masterpieces
In the first game, Ga Young showed her rich experience in the LPBA arena when scoring consecutively for 5 turns. Meanwhile, Pheavy entered the game and missed some Bank Shot balls that could have scored 2 points. As a result, Ga Young won 11-7 to lead 1-0.
In game 2, Pheavy competed "makeover" with a series of super products. The Cambodian "song of billiards" started with a skillful "a ice" shot to get 2 points. Next, she stunned all viewers with a hit hit 7 tapes accurately. In just 3 turns, Pheavy scored 11 points, including a series of 6 points to win 11-4, thereby leveling the score 1-1.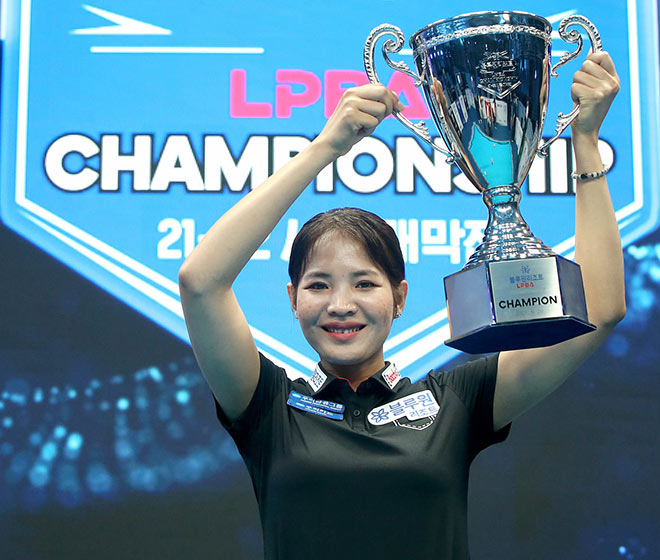 The Cambodian female player celebrates the championship with a prize of more than 400 million dong
Game 3 was very interesting. Pheavy leads 6-3. Ga Young scored 7 points to lead back 10-8. However, the female player of the host country missed the opportunity to end the game in the deciding line. Taking advantage of this, Pheavy added 3 points to win 11-10 and took a 2-1 lead.
The scenario of game 4 was quite similar to game 3 when Ga Young led 9-6 but was inaccurate in 2 consecutive turns. Just waiting for that, Pheavy scored 5 points to win 11-9, thereby winning the final 3-1 and winning the championship.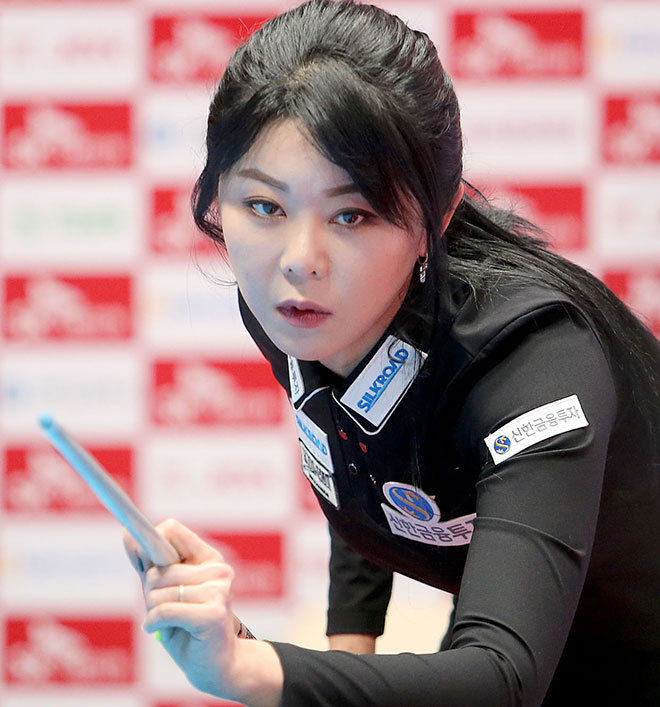 Despite the good performance, Kim Ga Young once again missed the appointment with the championship
Crowned in the first stage of the LPBA Tour this season, Pheavy received a bonus of 20 million won (about 405 million VND). This is the highest bonus she has ever received in her career as a player. So emotional, Pheavy had tears in her eyes on the podium to receive the award. Meanwhile, as the runner-up, Kim Ga Young received 7 million won (142 million VND) in prize money.
Source: https://tcdulichtphcm.vn/the-thao/thanh-nu-bi-a-pheavy-tung-sieu-pham-mung-roi-nuoc-mat-linh-thu…Source: https://tcdulichtphcm.vn/the-thao/thanh-nu-bi-a-pheavy-tung-sieu-pham-mung-roi-nuoc-mat-linh-thuong-lon-c28a9290.html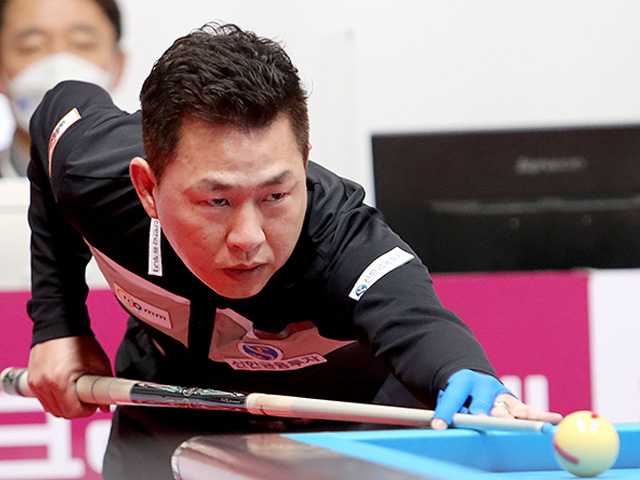 (Sports news, billiards news) Minh Cam's seemingly perfect shot suddenly failed to score, making the player of Vietnam…
.