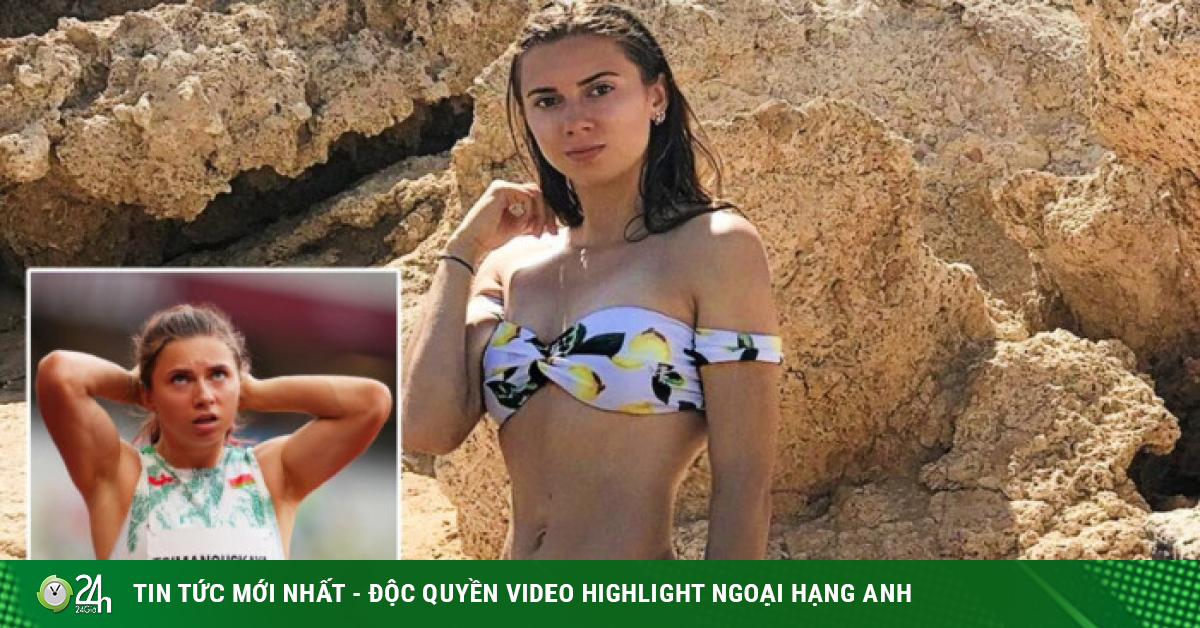 Monday, August 2, 2021 13:14 PM (GMT+7)
(Sports news, Olympic news) "Turn on leadership", the beauty of athletics is still in danger of being imprisoned.
Kristina Timanovskaya, a 24-year-old Belarusian track and field athlete, was supposed to compete in the 200m event at the Tokyo Olympics, but she did not compete in any event. According to CNN, due to protesting the decision of the management to register her to compete in the 4x400m event, Timanovskaya was expelled from the Olympics.
Kristina Timanovskaya was brought to the airport by the management, but she refused to return home
"Never in my life would I have reacted so harshly if they had come to me first, explained the situation and found out if I could run the 400m and am I ready? But they decided to do everything. behind me, despite the fact that I have never competed this distance before," Timanovskaya said in a video posted to Twitter.
After Timanovskaya posted a video accusing the Belarusian National Olympic Committee of suddenly forcing her to return home before the competition day, the Olympic Committee wrote on Facebook: "According to the conclusions of the doctors, due to the athlete's psychological state Belarus Kristina Timanovskaya, the coaching staff of the national track and field team, has decided to stop this athlete's part at the XXXII Olympics."
In the video of the 24-year-old female athlete asking for help from the International Olympic Committee (IOC) there is a line: "I have been pressured and they are trying to bring me home without my consent. I ask the IOC to intervene. I was afraid that I might be jailed in Belarus."
When interviewed by CNN, the 24-year-old girl confirmed: "I'm not afraid of being eliminated from the team. I'm worried about my personal safety. I think it's not safe for me in Belarus right now. I don't do it. nothing, but they stripped me of the right to participate in the 200m race."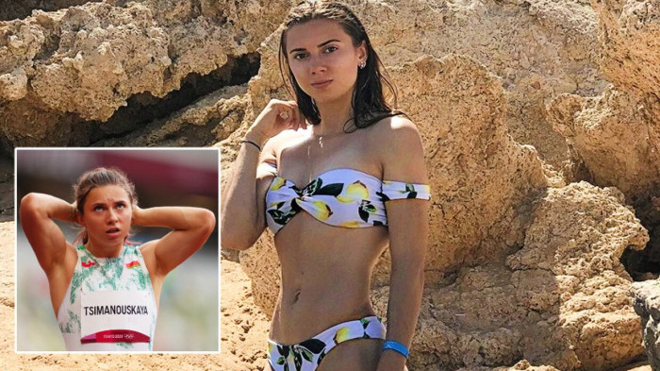 The beauty of athletics is being protected safely in Japan
The IOC said: "The IOC has seen the media reports, is assessing the situation and has asked the National Olympic Committee of Belarus for clarification."
IOC representative Mark Adams said that Belarusian female athlete Kristina Timanovskaya is being safely protected in Japan. The representative of the IOC revealed that she had directly met Ms. Timanovskaya, the female athlete currently does not want to return to her homeland because of fear. In the coming days, the IOC and female athletes will communicate regularly to make the best decision.
Source: https://tcdulichtphcm.vn/the-thao/nguoi-dep-dien-king-belarus-du-olympic-lo-thon-thot-chua-dau-d…Source: https://tcdulichtphcm.vn/the-thao/nguoi-dep-dien-king-belarus-du-olympic-lo-thon-thot-chua-dau-da-bi-ep-ve-nuoc-c28a12279. html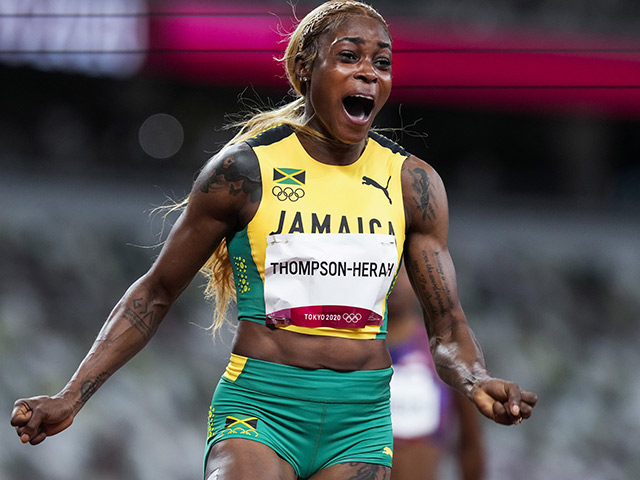 (Sports News, Tokyo Olympic News) – Jamaica has recently continued to show its dominance in the women's 100m…
.