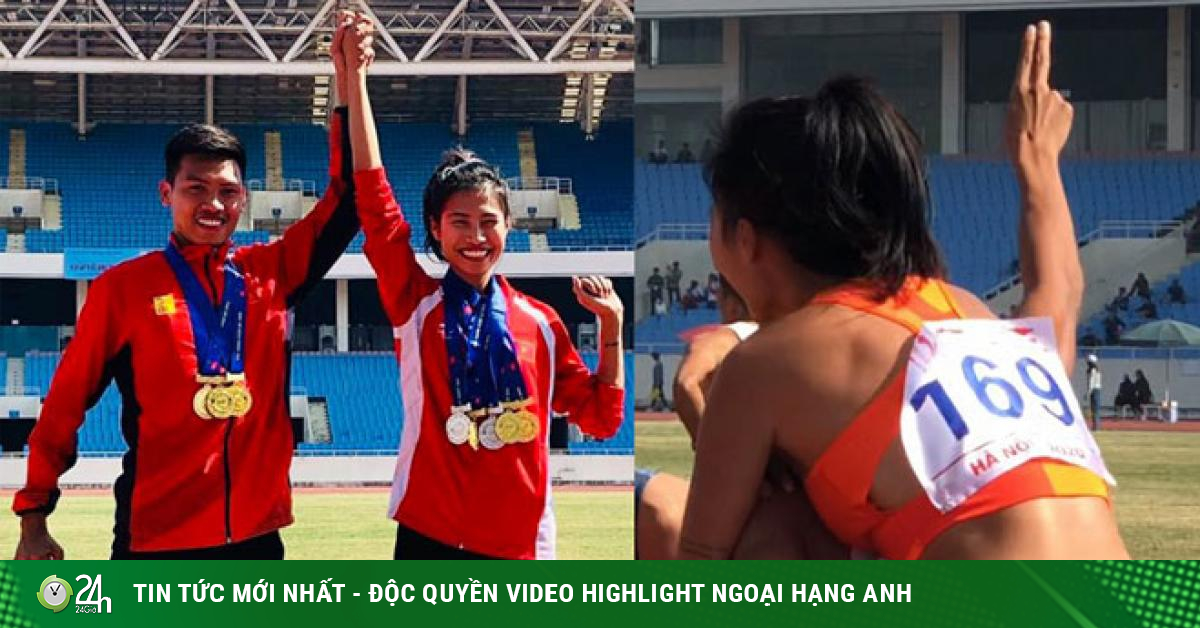 Sunday, 11/15/2020 10:05 AM (GMT + 7)
(Sports news, athletics news) Tran Van Dang was "hot rewarded" by Khuat Phuong Anh after defeating the "monument" running the average distance Duong Van Thai.
On the last day of the national athletics championship competition (November 14), in addition to stars such as Quach Thi Lan, Quach Cong Lich, Nguyen Thi Huyen, Tu Chinh …, experts are also interested in internal using 800m men and women, the distance Vietnamese athletes have continuously dominated the SEA Games for nearly two decades.
Tran Van Dang, Khuat Phuong Anh won a double gold medal of 800m for Hanoi delegation
Content for women, without the participation of SEA Games champion Dinh Thi Bich (Nam Dinh), Khuat Phuong Anh (Hanoi) was most appreciated (at the 2019 SEA Games, Bich won the gold medal, and Phuong Anh with HCB at distance of 800 m female).
23-year-old girl Khuat Phuong Anh finished first with a time of 2 minutes 14 seconds 08 won gold medal, gold medal belonged to Bui Thi Ngan (Nam Dinh) with 2 minutes 15 seconds 05 and Vu Thi Ly (Ninh Binh) won Bronze medal with 2 minutes 16 seconds 20.
Upon completing the above content, Khuat Phuong Anh was awarded a hot prize in money by an audience and immediately returned to the pitch to cheer for teammate Tran Van Dang's 800m male competition. Despite facing the "monument" of Vietnamese athletics, Duong Van Thai, Van Dang excelled to win the 1,500 meter gold medal on 11/11 and this continued to happen at a distance of 800m. November 14 morning.
Van Dang finished first with a time of 1 minute 57 seconds 58, still far behind the record of 1 minute 48 seconds 97 by Duong Van Thai himself holding the national record at the SEA Games, but Van Dang still has gold medal.
"Monument" Duong Van Thai (the defending champion of SEA Games 19, 2 content 800m and 1500m) played under strength, he finished with 1 minute 58 seconds 37 won bronze medal, while Luong Duc Phuoc (Dong Nai) won HCB with 1 minute 58 seconds 08.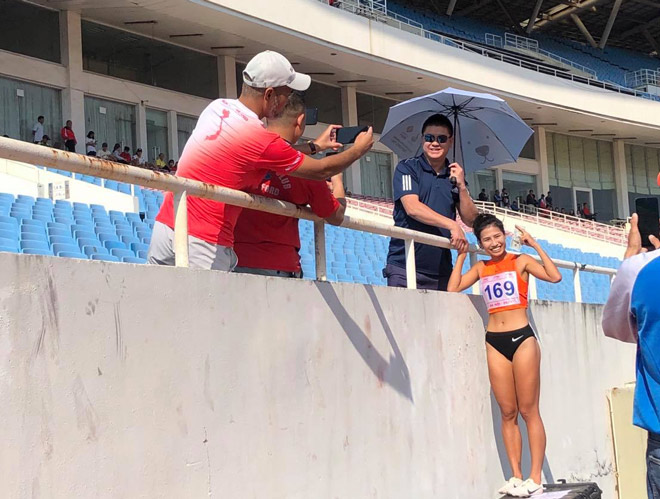 Khuat Phuong Anh was given a "hot bonus" by a spectator after winning gold medal at 800m
Immediately after finishing the finish line, Van Dang caught the attention of a winding dance and then celebrated in the style of "Lightning" Usain Bolt. Suddenly, Khuat Phuong Anh ran to join the fun, the Hanoi girl jumped on Van Dang's back, although very tired after finishing the race, the 20-year-old athlete still struggled to carry Phuong Anh (23 years old) running about 10 meters have just stopped, Phuong Anh's "special reward" for Van Dang.
The cheerful celebration of the pair of Hanoi athletes and delegates created a happy atmosphere, helping many people to smile amidst the dry and rather harsh sunshine at My Dinh National Stadium.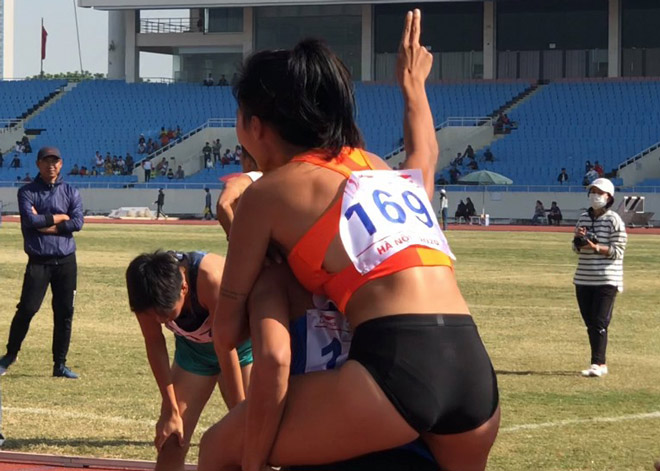 Phuong Anh climbed on his back "hot reward" Van Dang, his teammates ran 10m
Van Dang experienced an impressive national championship with 3 gold medals (1 teammate: 4 x 800 m, 2 individual gold medals: 800 m, 1500 m), Khuat Phuong Anh also had 1 gold medal running 800 m, 2 gold medals capacity 4 x 800 m, running 1,500 m). The two average distance runners mentioned above have made a great contribution to helping the Hanoi team win the first place in the entire delegation of the National Championship 2020 with 8 gold medals, 7 silver medals and 9 bronze medals.
Source: http: //danviet.vn/nha-vo-dich-chay-800m-duoc-dan-chi-thuong-nong-day-bat-ngo-50202015111041816.h …Source: http://danviet.vn/nha-vo-dich-chay-800m-duoc-dan-chi-thuong-nong-day-bat-ngo-50202015111041816.htm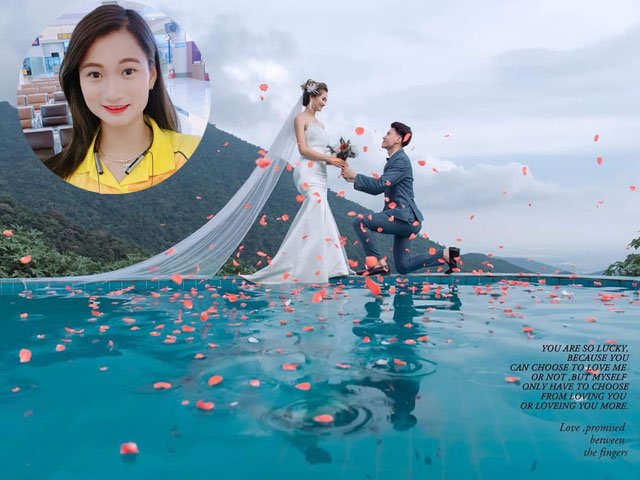 (Sports news, athletics news) Relay and short distance runner Nguyen Thi Oanh registers many contest contents in the …
.