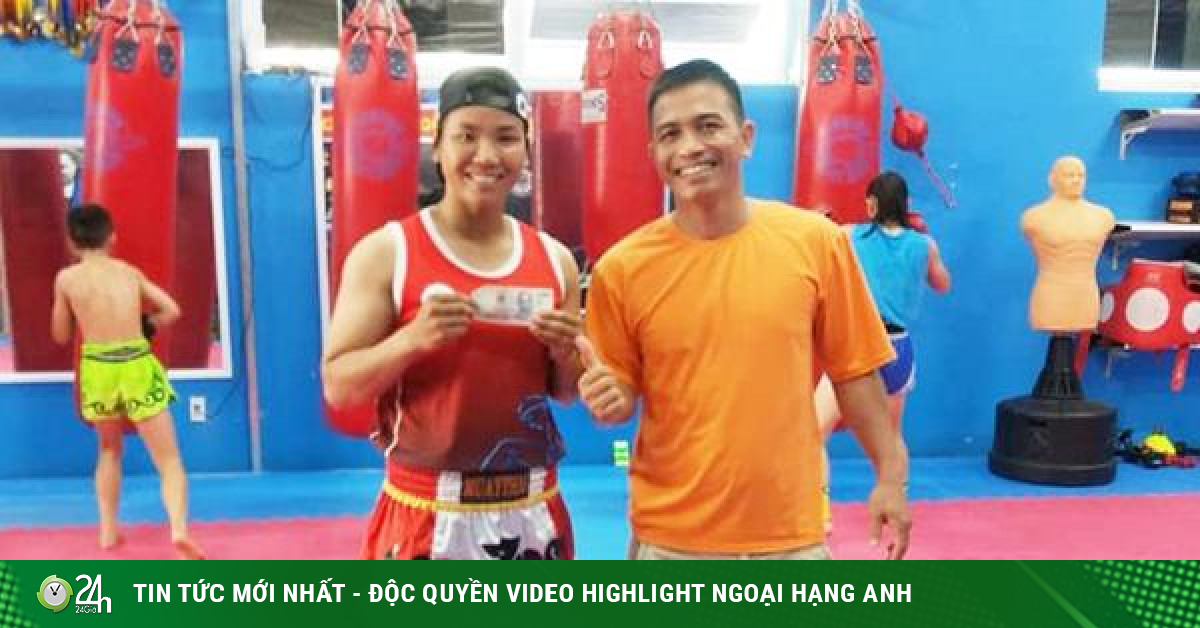 What is the story of office workers on the occasion of Tet? Surely someone will mention the Tet bonus. This year the company gives 1 month bonus or 2 months salary? In addition to the Tet bonus, is there any additional compensation at the end of the year? Comparing Tet bonuses is normal for office workers, but extremely strange for athletes.

Simply because they have never experienced the feeling of holding their 13th month salary or Tet bonus.
No medals, no Tet bonuses
"We are athletes, not office workers or workers, so we don't have Tet bonuses." That is the frank sharing of Le Thi Hong Dao, an athlete with the title of national master in 5 martial arts of Vietnam. It has been 15 years since his predestined relationship with sports, and Dao has never received a Tet bonus or a 13th month salary, which is very normal for other people.
Hong Dao (left) has never known the Tet bonus or the 13th salary
When talking about athletes who do not have Tet bonuses, Dao speaks in a very normal and natural voice. Perhaps after many years in the profession, people like Dao gradually see it as part of the job they have chosen. They accept it as an inevitable part of devoting their lives to sports.
Dao said that athletes only receive bonuses at the end of the year if they compete in national and regional tournaments and win medals. 2020 – 2021 is the period when almost all activities are suspended because of the COVID-19 epidemic, plus age gradually past the peak, Dao no longer has the opportunity to "plow the prize" to earn medals like before. This New Year, she only saved a little money to bring home to celebrate Tet. Hong Dao's case is also the story of all other athletes. They do not have a Tet bonus or a 13th month salary, but can only count on bonuses if they attend the tournament.
In the sports world, the rare people who receive Tet bonuses are football players, because the sport has been socialized for more than 20 years, with teams gradually taking the form of operating like a business. SHB Da Nang and Hanoi FC are clubs with a Tet bonus scheme for players and coaches. The interesting point is that they reward Tet in the form of a scratch, every star in the first team to young players enjoys a Tet bonus of about 10 million VND. This number may be small for million-dollar stars like Quang Hai, but extremely large for young boys who are starting to pursue football. Looking at colleagues in other sports, they must also feel extremely lucky.
Vulnerable people
Hong Dao happily talks about life in an optimistic way, despite being in the heart of the COVID-19 epidemic. Ho Chi Minh City's blockade was over, she returned to practice and normal activities. The comrade who has been with her for many years is a Wave motorcycle, which has faded, and Dao has no intention of buying a new, more beautiful car. A beautiful scooter is not suitable for real life, so Dao thinks a lot about making a daily living, not thinking about Tet bonuses.
Football players may not be affected by prize money much, but ordinary athletes are different
2 years of the COVID-19 pandemic ravaging every corner of our lives, helping us to realize many things. One of them is how vulnerable low- and middle-income people are to life's ups and downs. A player like Quang Hai will not be affected too much without the Tet bonus or the 13th month salary, but what about an ordinary athlete? How did they live in the past 2 years, when the schedule was interrupted and there was no achievement for the team they represented?
Not all athletes own billions of dollars in income. The hard life with a piece of rice and a small salary is the reality that athletes are going through. Speaking as an athlete (who would like to remain anonymous) gathered at the team, their income is now much better than in the past but still low compared to the general level of society. Therefore, their already precarious life has become even more difficult for them in the past 2 years.
It is no coincidence that tournaments like the SEA Games are eagerly awaited by athletes. After all, it's the easiest sports to win medals, and the easiest to reward with money for athletes. According to Decree 152, an athlete who wins a SEA Games gold medal receives 45 million VND, plus 20 million VND if he breaks the record, not to mention local bonuses. Some localities such as Hai Phong also award an additional 100 million dong to athletes who win gold medals; 60 million dong for the bronze medal winner.
People often talk about the regime of athletes participating in the SEA Games, ASIAD or the Olympics, but forget that it is just a few people active in the sports industry. Athletes who have never attended the SEA Games in their life like Hong Dao make up the majority. They appear everywhere, practice at district and district centers with the dream of one day being on the national team. How to make such athletes have a good life is really difficult.
Working part-time for a job
For many athletes, they find ways to supplement their income through business. The simplest is to post pictures of online sales ads on your personal page. From those small sales posts, a few athletes like Truong Dinh Hoang have built their own brands. The current WBA East Asian champion is quite successful with his coffee product, and this fighter even opened an online sales channel exclusively for the coffee connoisseur community.
Athletes who attended the SEA Games and won medals like Anh Vien account for a very small number
Those who do not have a quick business mindset like Truong Dinh Hoang choose to do the right professional work, which they are best at. Swimmer Anh Vien has a swimming center in Ho Chi Minh City where she sometimes goes to meet the kids. Muay Thai fighter Truong Cao Minh Phat recently opened a gym in Lam Dong. He put a lot of capital into this establishment, with the aim of choosing his hometown as a place to establish a business in the distant future.
"Being an athlete does not have a Tet bonus, the 13th month salary, so this is a way for us to have more income," Phat confided when asked about his worries about money. He dreams of becoming a coach, or a manager to lead young boxers in the future. That was the first step to form professional athletes, the fight worth millions of dollars, which Phat… had never even dreamed of.
Look forward
The personal Facebook page of athletes like Hong Dao is mainly a picture of her daily life: Eating, sleeping and training. They almost never post articles with sales content, because they know it's not their forte. They never complain or claim their rights, because they know they are not an isolated case. The regulation only has rewards based on performance, not Tet bonuses, so athletes gradually accept it.
Minh Phat next to my dream gym
At the end of 2021, the savings of athletes almost did not increase, even decreased. The inability to compete or practice regularly, only practicing vegetarianism leaves them with no opportunity to improve their income. In the case of people like Dao, she was forced to think about her future plans. At the age of 30, Dao's playing time is no longer long. Going to graduate school to become a coach shows that the girl from Tay Ninh has thought about a story in the distant future, where she is no longer an athlete. "Currently I'm continuing to study to graduate to prepare for the future. Maybe in the future I will become a martial arts coach, because if I don't continue to stick with this, I don't know what I can do. all", Hong Dao confided.
As long as he is still attached to sports as well as martial arts, Dao still does not know the 13th salary month and Tet bonus. That is what is clearly stated in the legal document, causing Dao and other athletes to accept. The most admirable point in the life of athletes is not the medals they win, but the calm attitude before the storms that await in life.
"I plan to return to my hometown on the 23rd day of the lunar calendar. I don't go back by bus, but I will drive home by motorbike, on the car I still ride every day," Dao confided. After many years of letting her daughter pursue a career in sports, Dao's family probably no longer asks her about the 13th month salary, Tet bonus or how much she can save this year. It's not good to ask the same question over and over again and already know the answer.
Source: https://antg.cand.com.vn/ Kinh-te-Van-hoa-The-Thao/thuong-tet-va-chuyen-kho-noi-cua-cac-van-dong-…Source: https://antg.cand.com.vn/ Kinh-te-Van-hoa-The-Thao/thuong-tet-va-chuyen-kho-noi-cua-cac-van-dong-vien-i642732/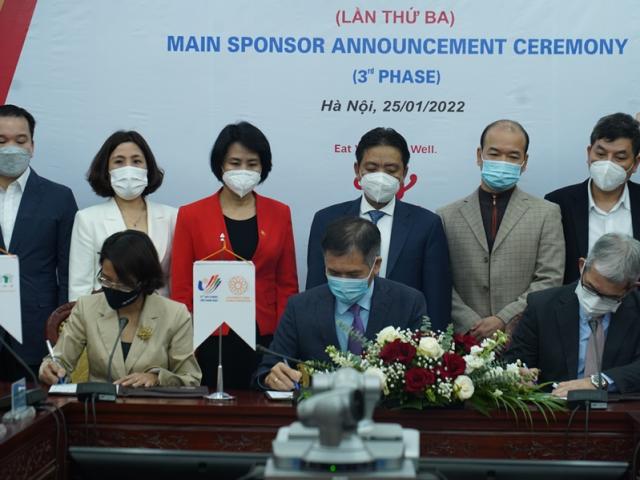 (Sports news, SEA Games news) The sponsorship campaign for the SEA Games has reached 99%, Vietnam is determined to hold the sports festival…
.