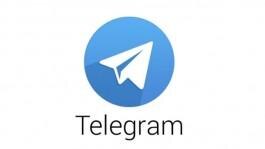 Telegram Features: At present, Telegram is emerging as the best alternative to WhatsApp. Millions of people have started using Telegram in the last few months. The popularity of this app is also increasing because it has some features which are not even in WhatsApp. Today we are going to tell you about the unique features of Telegram.
message schedule
You can schedule your messages on Telegram. You do not get this feature in WhatsApp. In simple language, you can set a time for your message, at that certain time your message will be sent to the concerned person.
Unlimited Cloud Storage
Telegram gives you unlimited cloud storage. Through this you can save your data in a secure way. The special thing is that you can also access this data according to your convenience. This feature is not available in WhatsApp.
Share files up to 1.5 GB
You can share files up to 1.5 GB through Telegram. Whereas in WhatsApp you cannot share such a large file. Many people are liking this feature of Telegram.
Can locate nearby users
Through the Telegram app, you can locate people around you who have turned on this feature. Simply put, you can find Telegram users near you. However, if someone has turned off this feature, then you cannot locate it.
can edit photo
In Telegram you can edit your photo while sending. For this you have been given many types of tools. Even you can edit the video while sending it. This feature of Telegram is quite great.
Also read: OnePlus Nord CE Launched: OnePlus Nord CE 5G smartphone launched in India, will be priced at Rs 22,999
.