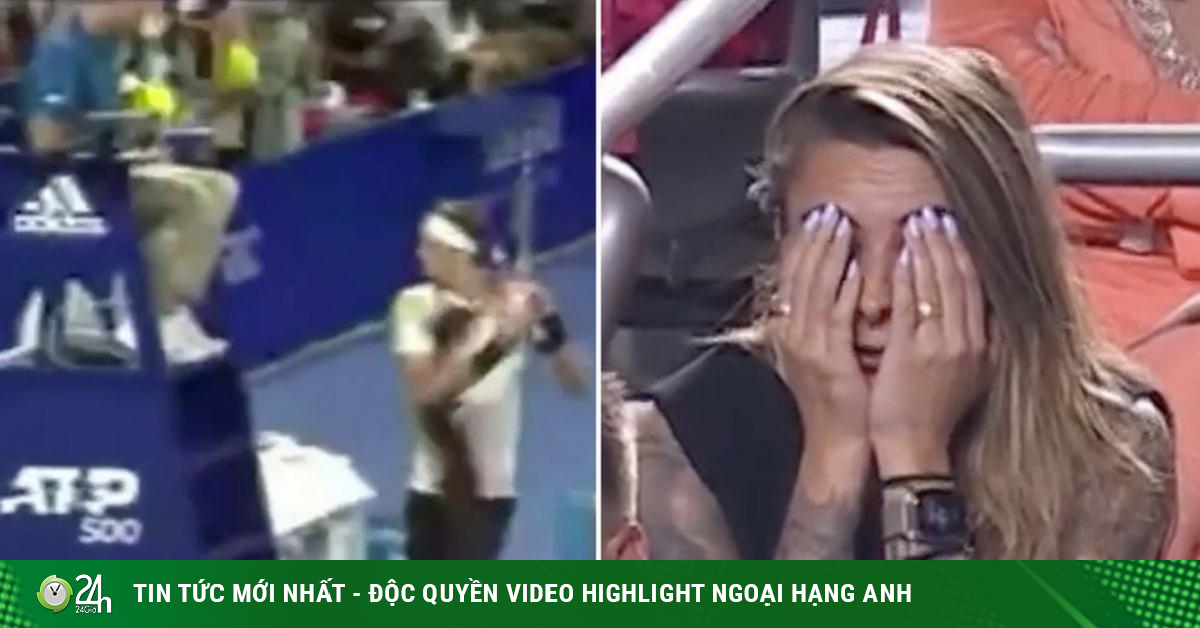 (Sports news, tennis news) While Alexander Zverev acts to embarrass his girlfriend, Nick Kyrgios makes his lover happy.

Alexander Zverev (Germany) and Nick Kyrgios (Australia) are two stars of the tennis village. In addition to their talent, the two tennis players also make the audience unforgettable with their angry situations on the court, they also have the same complex personality on the "situation".
Kyrgios has a habit of "getting bored quickly", he can have strong feelings for a beautiful woman, but only a few months later the Australian tennis player has been paired with someone else. The German tennis player did not experience many love affairs like Kyrgios, but the "Prince" of tennis was accused of assault by his ex-girlfriend.
Currently Kyrgios and Zverev have a new girlfriend, but it seems that only the Australian player has changed, and Zverev's temper still makes his lover sad.
Zverev disappointed his girlfriend in the stands
Zverev's talent is undisputed, but this player's impulsive and impatient personality is a pretty big minus point. The German tennis player was recently kicked out of the Mexican Open 2022 for smashing his racket on the chair, insulting the referee.
Girlfriend disappointed in Zverev
After the doubles match and being eliminated in the first round of the Mexican Open, Zverev went to the referee's seat and smashed his racquet on the leg, later calling the referee "an idiot".
Zverev's unacceptable behavior resulted in his expulsion from the Mexican Open, although in the men's singles he made it to the second round. Because Zverev was eliminated, his opponent in the second round, Peter Gojowczyk, the German compatriot of the 24th player. age to go straight to the quarterfinals.
Witnessing her boyfriend's unacceptable behavior, on the stage, model Sophia Thomalla was very embarrassed, covering her eyes with her hands, not daring to look at her lover's actions in the yard.
Zverev, after he calmed down, was very regretful, he said in a press conference: "I have personally apologized to the referee, I acted unacceptable. I am disappointed in myself. It is not acceptable. Let it happen again."
Kyrgios changed for his girlfriend
Kyrgios once expressed that "distance is what kills love", used to love many beautiful people, but distance and work prevented them from seeing each other often. "Apart from face to heart", feelings go down, that's why Kyrgios came with many other loves to fill the empty time.
Kyrgios suddenly wants to change to please his girlfriend
Recently, Nick Kyrgios is said to be about to move, from Canberra to Sydney to be near his girlfriend Costeen Hatzi. Before that, the two publicly announced their relationship at the Australian Open 2022, beautiful Hatzi was present in the stands cheering for "Bad Boy" throughout the tournament.
Kyrgios and Hatzi went public with their new relationship during the Australian Open. Hatzi supported her man during his matches at Melbourne Park.
According to the Daily Telegraph, it is rumored that Kyrgios wants to move to Sydney permanently to be closer to Hatzi. Kyrgios told Stellar Magazine: "Emotions are stronger when two people are together. It is difficult to change where I live, but I have fallen into a difficult situation when I have to be away from my loved one, my girlfriend for so long. It affects me. "It affects my mentality when I play. To be the best, every habit can be changed."
Since falling in love with Hatzi, Kyrgios seems to have changed. The Australian tennis player was able to limit his out-of-control actions, and achieved success when he won the Grand Slam men's doubles title at the Australian Open 2022.
Source: https://tcdulichtphcm.vn/the-thao/nguoi-mau-xam-tro-xau-ho-vi-zverev-34trai-hu34-kyrgios-vi-yeu-…Source: https://tcdulichtphcm.vn/the-thao/nguoi-mau-xam-tro-xau-ho-vi-zverev-34trai-hu34-kyrgios-vi-yeu-ma-thay-doi-c28a26360.html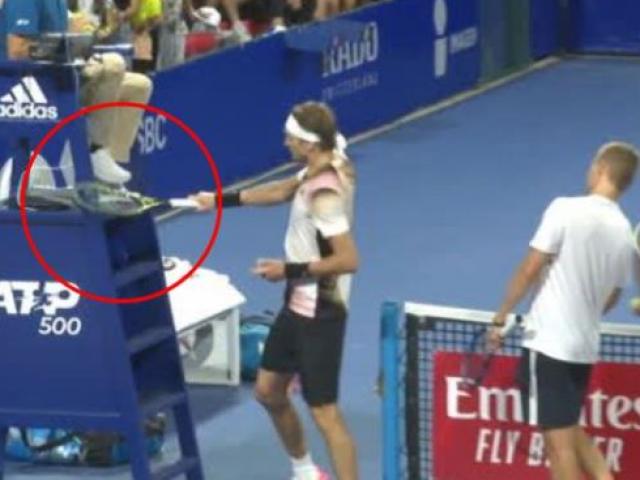 (Sports News, Tennis News) After suffering a painful loss in his doubles match at the Mexican Open, tennis player Alexander Zverev vented his anger at the referee, giving him no chance to continue his journey…
According to the National Assembly (Ho Chi Minh City Tourism Magazine)
.