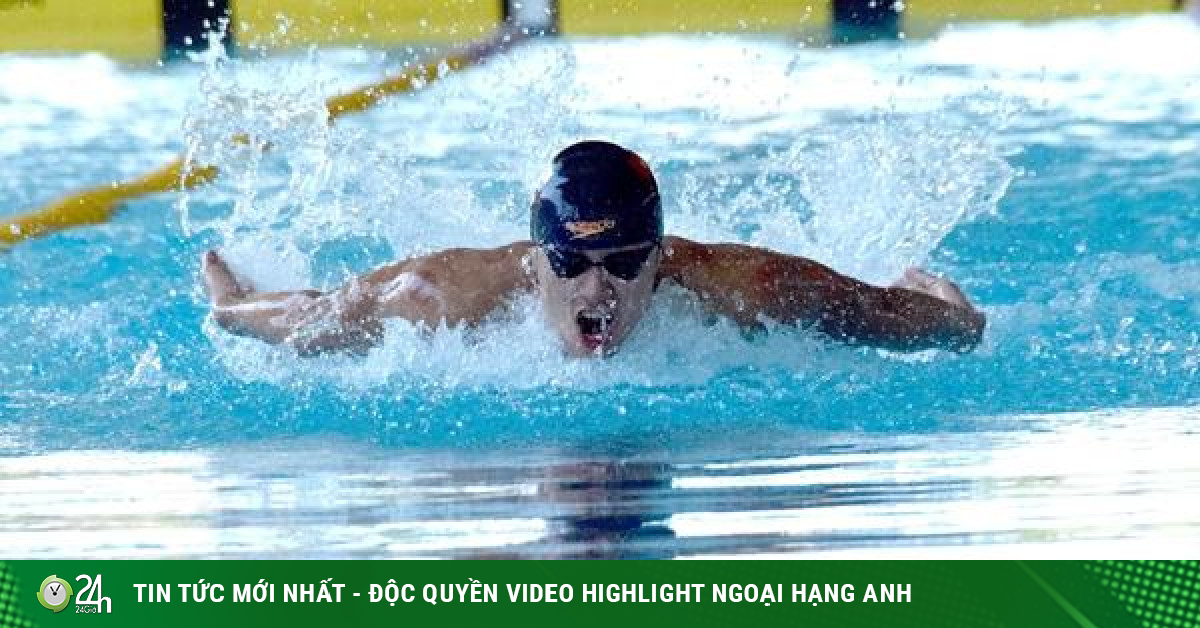 In less than 3 months, the Vietnamese swimming team will enter the 31st SEA Games campaign. In the tournament at home, the Vietnamese swimmers determine the goal of securing the second place of the whole team. Behind that humble goal are countless difficulties the team is going through, and the hardest thing comes from the lack of… talent.

On the momentum of slowing down
In the last 3 SEA Games, our swimming team ranked 2nd in the whole team. It is considered a great success of Vietnamese fishermen for the following two reasons. Firstly, the Singapore swimming team is still too strong compared to the rest of Southeast Asia. Second, after losing the runner-up position to Vietnam, other countries such as Malaysia, Thailand, the Philippines and Indonesia have all invested heavily in recent years.
No Vietnamese athlete has been able to replace Hoang Quy Phuoc in the past 10 years
Joseph Schooling's Rio Olympic gold medal only partially reflects the strength of Singapore's swimming at the moment. Even if Schooling is no longer in the top form as before, the lion island nation still has many strong enough swimmers to replace him. In fact, at the 2019 SEA Games, three-quarters of Schooling's gold medals (HCVs) came from team swimming events. In the tournament 3 years ago, Singapore won 23 gold medals.
When Schooling fell, swimming in Singapore still had Quah Zheng Wen competed persistently when he won 6 gold medals. The SEA Games 3 years ago was also an opportunity for them to introduce two brand new faces, Jonathan Tan (men's 50m freestyle medal) and Darren Chua (5 gold medals). Quah Zheng Wen's sister, Quah Ting Wen, also won 6 gold medals at the last SEA Games. She also attracted attention by swimming 2 times in relay events, instead of 1 turn like other athletes (athletes).
Singapore can be compared to a strong all-round swimming team, while Vietnam mainly relies on certain individuals. That is especially true for the Vietnamese women's team, where one person won more than half of the gold medals in the SEA Games swimming sessions: Nguyen Thi Anh Vien. That is even more evident in the national swimming championship, where Anh Vien alone won more medals than all other sports teams participating.
If Singapore always has a new class of athletes succeeding the old generation on the green track, Vietnam cannot do the same. In the men's butterfly and short-distance freestyle events, over the past 10 years we have only had one person able to compete for gold, which is swimmer Hoang Quy Phuoc. In the women's swimming events, Anh Vien is almost the only hope for a remarkable achievement during a decade.
Repeat mistakes
"After Anh Vien, Vietnam does not have any athletes capable of plowing 4-6 gold medals in one SEA Games", that is the frank comment of Mr. Dinh Viet Hung, General Secretary of the Association of Water Sports. The 6 gold medals and 2 silver medals Anh Vien won at the 2019 SEA Games are the extraordinary efforts of the Can Tho fisherman in the context that she has gradually passed her peak. The same goes for the men's short distance swimming events, where Hoang Quy Phuoc remains unopposed in the water.
Anh Vien personally had to receive a lot of criticism for her performance below expectations at the Tokyo Olympics. That opens the question of billions of dollars invested in this fisherman over a long period of time with the goal of winning a medal at the Olympics. But from a certain angle, we need to admit frankly another truth: Anh Vien has had to work too hard for achievements at the national and continental levels.
Currently, Anh Vien is living a peaceful life after leaving the team
Usually a swimmer will only focus on one content to have the highest achievement, true to the saying "one job for nine is better than nine jobs". Schooling is particularly strong in butterfly swimming, and Quy Phuoc is famous as a short-distance freestyle master. An athlete proficient in many strokes like Michael Phelps, they will focus on winning medals in the freestyle, butterfly and medley events. In terms of versatility, Anh Vien is superior to the above men.
In the past, Anh Vien won SEA Games gold medals in all swimming categories, including backstroke and breaststroke! Having to plow through too many content, including short, medium and long distances, Anh Vien couldn't focus on her strength of medley swimming. Anh Vien's talent is undeniable, but the pressure of achievement in the region has made it impossible for Vietnamese swimming to have an Olympic medalist.
The saddest thing about Anh Vien's story is that this is not the first time swimming in Vietnam has made a mistake. Before Anh Vien, Quy Phuoc was also evaluated as an athlete with many prospects to win medals in the continental and world arenas. Sadly, the training trips were not carefully prepared, as well as the lack of methodical investment, which prevented Phuoc and Vien from reaching the expected threshold.
Effort at all costs
Currently, 9 members of the Vietnamese swimming team have gone to Hungary to practice in preparation for the 31st SEA Games. This trip lasted 2 months, and attention was focused on the two faces expected to replace Anh Vien. Pham Thi Van and Le Thi My Thao. In the past, Vietnamese swimming used to have athletes who were expected to stand next to Anh Vien like Ngoc Quynh and Phuong Tram, but they could not compete successfully as expected.
Anh Vien is no longer in the national team, but still excels in many swimming events
At the age of 26, My Thao is one of the veterans of the Vietnamese swimming team. She is mentioned quite a few names, mainly from the times she won Anh Vien in the national championship. My Thao only excelled in butterfly swimming content. The other person, Pham Thi Van, is only 17 years old. She is considered to have great growth potential, but placing too much expectation on a teenage athlete will bring many long-term consequences.
For the above reasons, the pressure to win a gold medal at the 31st SEA Games will be on the shoulders of male athletes such as Huy Hoang (long and medium distance freestyle swimmer), Thanh Bao (breaststroke), Le Nguyen Paul (swimming), backstroke), Hung Nguyen, Kim Son (mixed swimming). Hoang Quy Phuoc is no longer in the top form as before, so he will be strong in team relay competitions. As a senior in the Vietnamese swimming team, Phuoc is also like a man who connects the whole team.
In addition to sending 9 key athletes to train abroad, the Vietnamese swimming team will choose the best faces to compete at the SEA Games at the National Swimming – Diving Championships of 25 meters. In the context of the epidemic is still very complicated, the most important tournament to prepare for the 31st SEA Games of swimming in Vietnam still takes place as scheduled. This could be an opportunity for us to find some new talent alongside veteran athletes.
According to the General Department of Sports, swimming Vietnam will send 30 athletes to compete in the 31st SEA Games. Besides competing to win medals, the SEA Games being held at home is also a good opportunity to We bring many athletes to the arena area to rub, learn and improve competition experience. In the midst of difficulties, the rare good news for Vietnamese swimming before the 31st SEA Games is that Joseph Schooling and Quah Zheng Wen will not participate in this tournament.
Currently, Schooling and Quah are in the process of doing their military service. In addition, with years of experience at the top, they are planned to compete in the ASIAD arena and the Commonwealth Games. Replacing Schooling and Quah will be members of the youth team. This could be an opportunity to help Vietnamese swimmers increase their chances of winning medals in 1-2 events.
What does Anh Vien do when not focusing on the national team?
Instead of going to Hungary for a long training session like many other teammates, swimmer Nguyen Thi Anh Vien is enjoying the pressure-free days of a national player. However, leaving the team does not mean that Anh Vien's training intensity has decreased. She still continues to practice with the trainers in the Army delegation. During the Lunar New Year holiday, Anh Vien "washed the water at the beginning of the year" on the 3rd day of Tet. Most likely, she will continue to compete in the National Swimming – Diving Championships 25 meters in Thua Thien – Hue.
Regular practice helps Anh Vien remain at a completely superior level compared to other athletes. At the national swimming championships at the end of last year, Anh Vien won 10/16 gold medals for the Army team, more than the two following teams combined, Da Nang (6 golds) and Long An (3 golds). In addition to training and competing, Anh Vien also spends time directly participating in classes at her swimming club. Anh Vien often directly teaches, interacts with students on Sunday afternoons every week.
In the past, Anh Vien once said that opening a swimming club was a dream she had cherished for a long time, but it was only recently that it became a reality. After a long time training abroad, now is the time for Anh Vien to have more time for herself and her family. That is also the wish of Anh Vien's family when before, she could only see her daughter's face 1-2 times a year.
Source: https://antg.cand.com.vn/ Kinh-te-Van-hoa-The-Thao/boi-viet-nam-o-sea-games-31-ngoi-a-quan-da-la- …Source: https://antg.cand.com.vn/ Kinh-te-Van-hoa-The-Thao/boi-viet-nam-o-sea-games-31-ngoi-a-quan-da-la- bar-curve-i646389/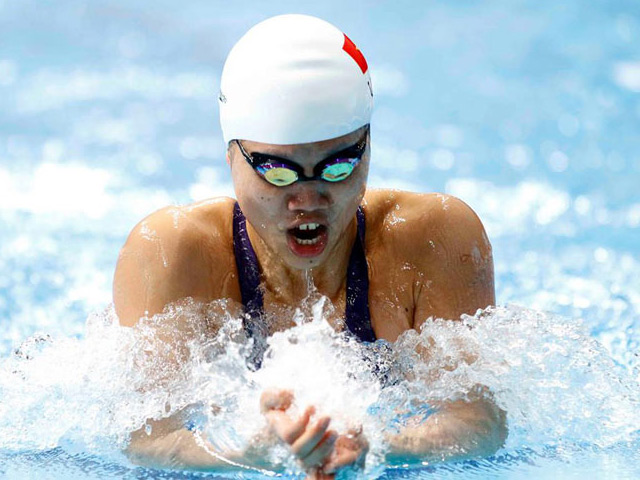 (Sports news, swimming news) The 25-year-old female swimmer excellently won up to 21 gold medals at the national swimming championship 25m pool 2022, a record number at the Vietnam swimming tournament.
By Order (World security)
.